Jon Clark, a runner-up from the first season of the rebooted Love Island was rushed to hospital after suffering anaphylactic shock from a bee sting.
The 28 year old described, who is currently appearing on TOWIE, told fans that his arm began to swell up after being stung by a bee before he noticed his breathing becoming difficult several hours later with the rest of his body beginning to swell.
He described in a post how he "couldn't breathe" and that his "neck had started to swell up" and he 'genuinely thought he was going to die'. His post in its full un-spell-checked glory can be seen here.
He also posted a photograph to Snapchat after being stabilised in hospital.
Advertisement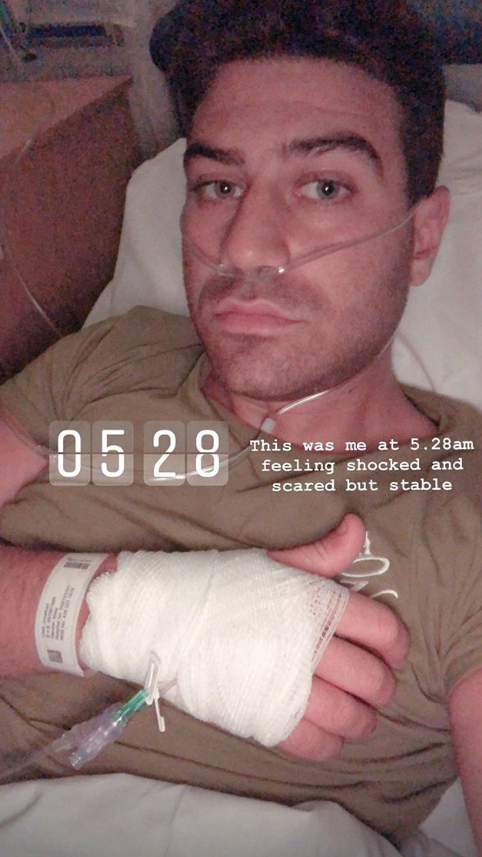 He has reportedly been discharged from hospital and will make a complete recovery.