The words we've all been waiting to say our entire lives could finally come true: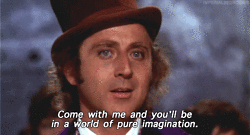 It wouldn't be January if Cadbury's weren't trying to get us thinking about Easter and boy have they done a number on our dietary plans. The chocolate extraordinaire has launched a white Cadbury's Creme Egg - which we imagine tastes like a magical experience.
To say I'm excited is an understatement... the White Cadbury Creme Egg people. Here she is. pic.twitter.com/agWTN3dTCv

— Jade Lancashire (@Jadelancashire) January 3, 2018
The new version of the Easter favourite is available for a limited time only, across leading Irish stores from 1st January to 1st April 2018. The white chocolate Cadbury Creme Eggs will be camouflaged as a classic Cadbury Creme Egg, so it will take some dedication to get your hands on one.
Advertisement
Only 78 white chocolate creme eggs will be available around the country. Once you find a white creme egg you'll find a piece of foil with a phone number inside the eggs packaging. Call the phone number so you can claim your €100 or €1,000 prize - just remember to hold on to the eggs packaging. Cadbury's will even pay you back €0.60 for the cost of your creme egg.
To check out the full terms and conditions click here.