After a relationship that was truly tested during the Love Island show, Georgia and Sam appeared solid until an Instagram story told us otherwise.
After speculation from fans that Stevie Lux, the pair's tour manager, was involved in the break-up, Sam and Georgia turned to Instagram to defend him. The pair revealed that their tour manager had no involvement in their breakup but Sam revealed who was the reason behind the break up.
Posting on his Instagram story, Sam announced that the reason the couple split was Georgia's ex.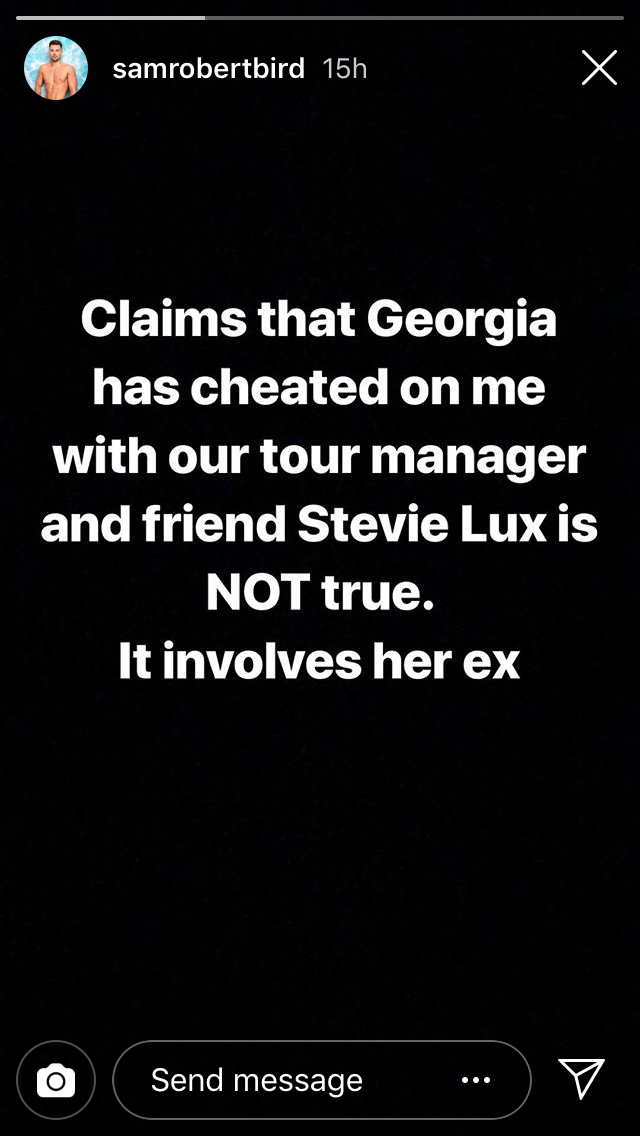 According to the Mail Online, a source said Georgia secretly visited an ex in his apartment but insisted nothing happened:
Advertisement
Sam found out she had gone to her ex-boyfriend's flat without telling him and he was pretty annoyed. He and Georgia had dated up until a few months before she went on Love Island and she still had belongings stored at his place from when they used to live together. She hasn't cheated on Sam, there has been no sleeping around and she only went round as a one-off. But it doesn't sit well with him that she didn't tell him.
Let the loyal jokes begin.