Munich, a city with an immense amount of history, architecture, oh, and of course, BEER.
Germany is a great place to go for a one night trip or even a week, as there's an array of things to do and the city will never bore you. From museums to nightclubs, from food to pool; in this article, I'm going to talk about the best things about Munich and why you should book it in the next Ryanair sale.
1.The People
I'll admit, I fell for the rude, un-friendly, power-hungry stereotype that German people are portrayed as, but when I arrived I realised just how wrong those stereotypes are. German people are waaaaay nicer than what TV portrays them as. I even saw many similarities Irish and Germans. Any person we met was kind and helpful and even brought us out and showed us an unforgettable night in Munich that we wouldn't have had without them. One thing is true though, they love their beer just as much as we thought.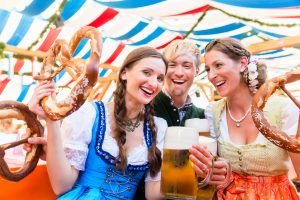 2. Food
German food is the mother of comfort food. Bratwurst, nuts, burgers, schnitzel, strudel, spaghetti-icecream - it's all amazing! Walking through the streets of Munich there are tonnes of stalls selling different kinds of roasted, coated, flavoured or plain nuts, along with Bratwursts and strange German street-food that's to die for. Breakfast, lunch, and dinner can all be indulgently enjoyed during a day out in the city with hundreds of top quality restaurants around each corner.
Advertisement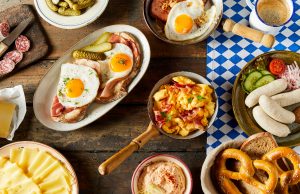 3. BEER
Of course. Seriously, the AMOUNT of beer they have is shocking; ginger-beer, red ale, lager, craft beers etc etc etc. There are also beer breweries dotted around the city that are well worth a visit. Nearly every restaurant or cafe even, have different kinds of craft beers, or even their own house beers. Make sure you try as much as you can get your hands on. As they say, when in Rome.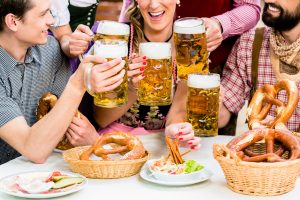 4. Night-Life
The nightlife scene in Munich is pretty good if I do say so myself. With so many underground, techno clubs hidden away like gems, finding yourself a German friend is always the best way to find them. Even on weekday evenings, people start fleeing into the city after work to go for drinks with their freunden. Places are jam packed, and everyone one is up for having a good night. Have a look at the top clubs in the city, recommended by a local himself.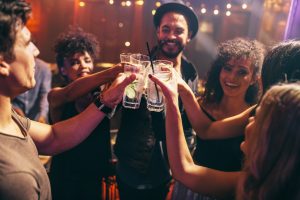 5. Culture
Munich is surrounded by history, beautiful architecture, World War memorabilia, Art, and museums. While we were there, we took a short train out to the town of Dachau, where a concentration camp from World War II is well worth a visit to learn a bit more on such a tragic time in their history.
Head to the Olympic Park and see what activities they have on that day, or go to the Dino-World attraction. You can also visit the new City Hall in Marienplatz, and be brought all the way up to the top to view the entire city.