The Aran Islands seem like a million miles away when it comes to planning a trip but that should never put you off. From the drive to Doolin or Galway to get the boat, or a plane over there are a number of ways to get to Inis Mór, Inis Meain, and Inis Oirr and all routes are worth the journey. If you and your mates fancy something different this summer you should organise a trip to Ireland's biggest islands and experience a throwback like no other:
1. The Worm Hole
Every year the Red Bull Cliff Diving World series takes place inside the Worm Hole annually. Located on Inis Mór the wormhole is an open spot on the cliff that exposes the open sea below. If you're planning on swimming in this spot then you'd better figure out a plan to get out.
2. Kilronan Village
The picturesque village of Kilronan is the perfect spot to buy a sweater and go on the session. The island is known for pretty much policing itself so you can expect serious craic into the wee hours of the morning on the weekends.
Advertisement
3. The Wildlife
Cycling across Inis Mor is probably the quickest and best way of getting around. One stop you have to make is the Seal Colony located ten minutes from Kilmurvey beach. It's best to cycle here as you can blend in with habitat and watch the seals bask in the sun.
Advertisement
4. Beaches
If you're obsessed with water sports, especially surfing, then you'll love the open sea of the islands. On Inis Mór there's a blue flag beach which is a perfect spot to test out the power of the Atlantic Ocean.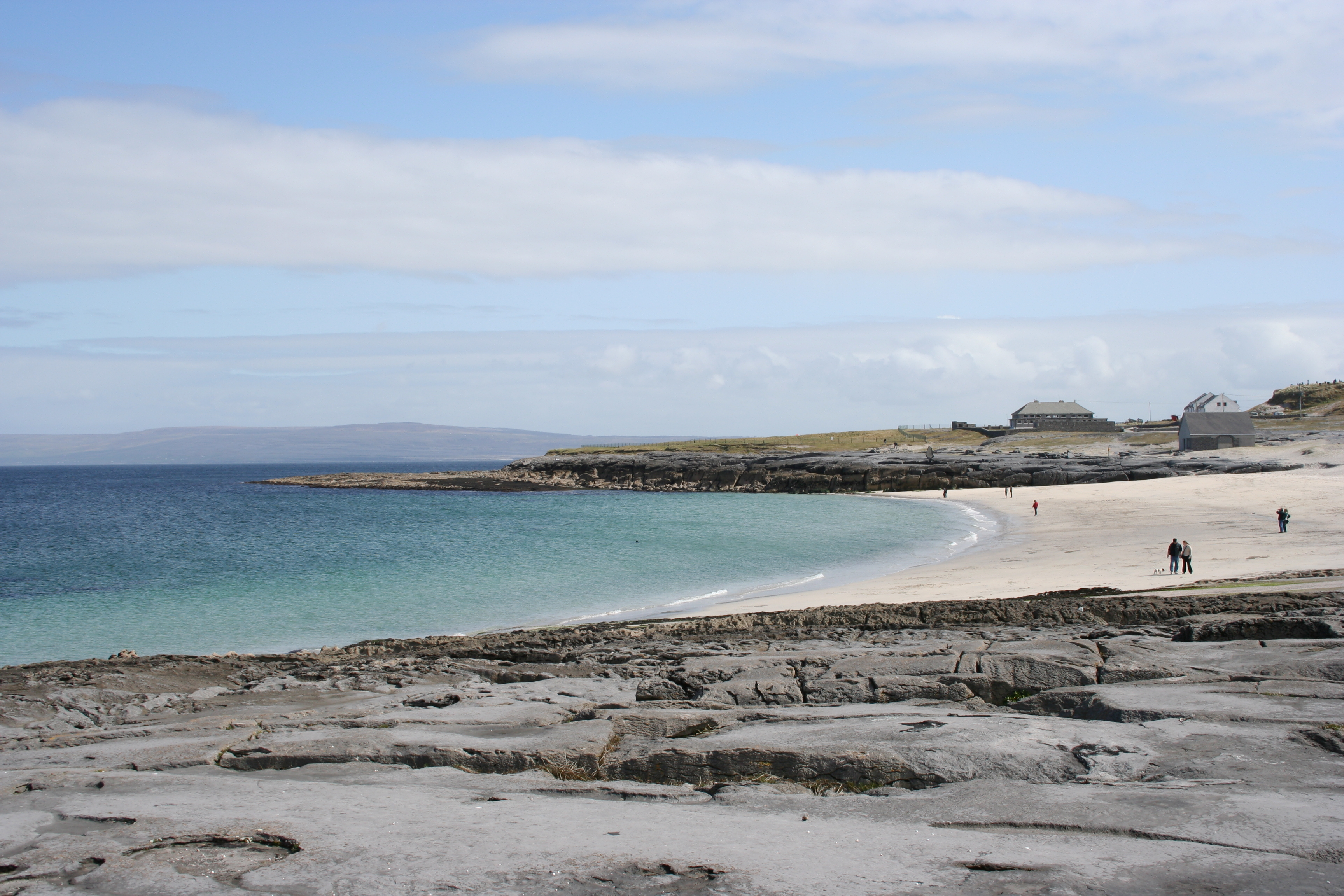 5. The Night Life
Don't underestimate having a good time on the island. While your daytime will be packed with trying to get to seals or walking along cliffs, Joe Watty's Bar And Restaurant in Kilronan Village is the perfect spot to sit back and take it all in. If you're lucky you could catch some of the locals doing some trad.
Advertisement
6. The Inis More Puffing Holes
If you fancy getting randomly soaked visit the Puffing Holes. Due to erosion in the cliff a hole has formed a water hole that resembles a whales blow hole. It's stunning to watch.
7. Dun Aoghnasa
Located a short distance from the wormhole, Dun Aoghnasa is one of the most celebrated prehistoric man-made sites in the world. Sitting on top of a cliff's edge, Other historical monuments worth checking out include The Seven Churches, Dun Eoghanacht and the Stone Walls.

Sailings to the islands begin from the 14th of April so click here to find out more about prices and travel plans.