Ah, Paris. The home of the Mona lisa, the best French cuisine, the worlds most abstract modern art, and the most expensive coffee I've ever paid for in my life.
Although Paris is well known as one of the Love capitals of the world, where movies make it out to be a romantic, easy flowing, calm city, it is defintely not what it's like in reality.
The expensive food and drink and tourist trap areas really dampen the whole romance of it all, and not to mention the rampant pick-pocketing around the city.
With all that said, I wouldn't completely knock it off your bucket list just yet. Although Paris has a few cons, the pros definitely balance it out. Paris has a lot to offer to its visitors for free, or at a very low price, something that Ireland isn't so known for.
Here are just a few things that I managed to find that won't cost you an arm and a leg to enjoy.
Visit The Mona Lisa.
Paris is amazing at lowering prices for us poor, broke students. The Lourve would usually cost you 15 euro to wander around, but with the help of the EU, anyone between the age of 18 and 26 can catch a glimpse of the Mona Lisa for free, along with thousands of other historical artifactsand paintings. Most attractions in the city are free, or at a much lower price for students and young people.
Advertisement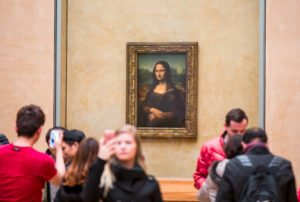 2. Stroll Around Outrageously Fancy Shops.
This was definitely one of my favourite things to do in Paris. Of course I knew I would never be able to afford even a scarf from Gucci, but walking around the shop made me feel as though maybe I could be one of those people. Sure who can tell, really? If youpretend that you're interested enough in buying something the staff will fall at your feet, offering you fresh water, or fancy coffee, and maybe even a macaroon or two if you're lucky.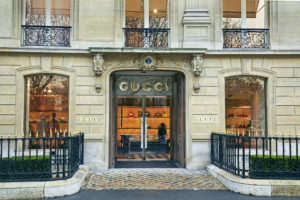 3. Walking through the Lourve Palace Gardens. 
Advertisement
This is a sight you 100% have to go see. the gardens lead all the way from the Lourve to the Arc de Triomphe and the Champs-Élysées, while offering stunning scenery and gorgeous gardens. Its near here that you'd find Christmas markets, if you're travelling during December.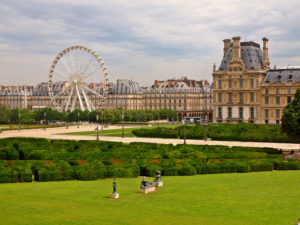 4. Picnic At The Eiffel Tower. 
It is completely free to picnic in front of the Eiffel Tower and snap a few photos for your Instagram. Although it costs students 12.50 to climb the whole way to the top (which honestly isn't too bad, compared to a near 30 euro for adult tickets), you can still enter the grounds under the tower and walk around the small park inside, and feed some ducks for absolutely nothing.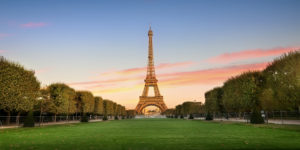 5. Lime Scooter Your Way Through The City.
Advertisement
Now, this option is one that is not entirely free, but will only cost you a small amount. Lime Scooter is a company from San Francisco who have set up electric scooters in cities all over the world, and it's easy peasy to pick them up, wherever you are. The idea is, you download their app (free), and it shows you a map of parked scooters all over the city, they usually will only be a few steps away. You tap your phone off the scooter, and off you go. The service will cost you five cent per minute and you can leave the scooter wherever you get off, as long as it's parked appropriately. This is the best and cheapest way to see the city, and let's face it, who doesn't love a scooter?!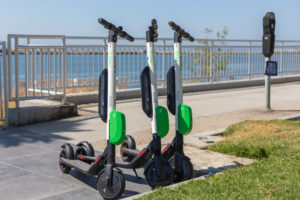 6. Visit Historical Attractions. 
Going to Notre Dame, the Arc de Triomphe, Palace Gardens, Luxembourg Gardens and so much more is free aslong as you don't book tours while you're there. But, fear not, a company in Paris, Discover Walks, allows you to book walking tours of the city for no charge. There are loads of different tours to choose from all over the city, and will cost you nothing. (But tipping your tour guide is always a nice thing to do.)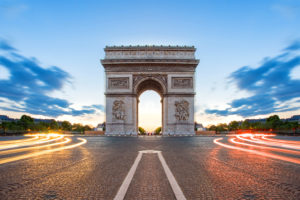 7. Mister Good Beer. 
Advertisement
This is an amazing app that will help you find the cheapest beer in your area while spending time in Paris. It makes bar hopping so much easier when you know you won't be spending 14 euro on a gin, or 9 euro on a pint.
Anything can be done on the cheap!
Also Read: