Planning a getaway? Compared to the likes of Paris, London or Rome, Kraków's a bit of an unsung gem. If you're looking for an affordable destination with a booming nightlife, the city fits the bill - here's a few reasons to visit Kraków.
1. You'll save your spends
Being skint becomes a way of life when you're a college student so budget destinations are the way to go really.
Kraków is relatively cheap compared to its European counterparts and accommodation, food and drink is all pretty affordable so you won't have to worry too much about spends when you're on a getaway here.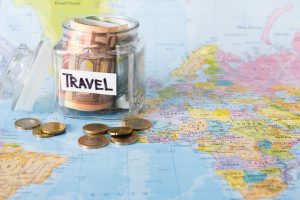 2. Hostels are the way to go
Cheap and cheerful accommodation is what you want and hostels are great craic. With plenty of options to choose from, many modern hostels also have private rooms that are affordable.
Advertisement
Bear in mind if you're planning a summer trip, advance booking is advised if you want to stay anywhere central.
3. All the history
For those interested in WWII history, Auschwitz is an experience like no other. A visit to the infamous Nazi death camp is incredibly harrowing and one of the most eye-opening and worthy ways you could spend a day.
Maybe free up some to go there when you're not hungover and going through traumatic stages of the fear!
Take a trip to the world-renowned salt mines as well while you're there. With underground passages, a gorgeous chapel and an underground lake, it's pretty amazing.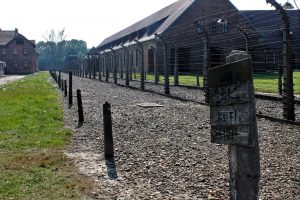 Advertisement
4. Easy to get around
Jumping on and off transport all the time is a hassle when you're away, especially if it's only for a weekend trip. No fear of that in Kraków - the city is fairly compact so you can easily make your way around on foot.
Extra pocket money as well from the cash you'll save on transport.
5. Nightlife gets a big thumbs up
A weekend trip would hardly be complete without a session of some sort would it? With so many pubs and bars in the Old Town district, Kraków is perfect for a pub crawl. It also boasts an impressive music and lively club scene so nights out will be far from a snooze fest.
Also, Kazimierz the old Jewish Quarter is home to some of the coolest all-night drinking spots and vodka bars in the city. Sure go on then!
Advertisement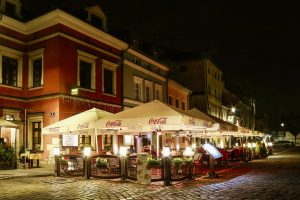 6. Tasty food
If you're raring to go on a session, you'll need plenty of good grub to keep you going. Polish food is tasty, simple and best of all, it's  affordable.
7. Photo Ops
From Wawel Castle and St. Mary's Basilica to the Main Square and the fantastic architecture in general, there's no shortage of content for your Insta posts #lovemelife #loveKraków