Many people think they're really good at knowing when a celebrity's had plastic surgery. It would be obvious right? It's clear someone like Kim Kardashian has had some work done but we bet you didn't know these 17 celebs have gone under the knife.
It's kinda sad that almost everyone in Hollywood has had a nip and/or tuck.
1. Jennifer Lawrence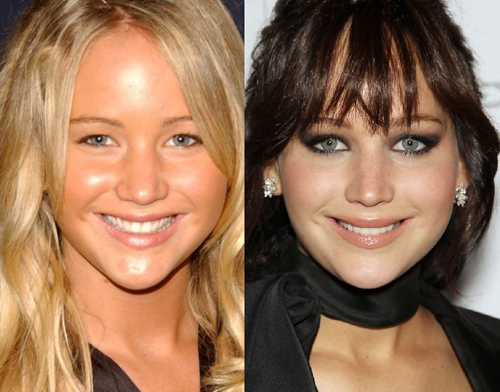 The world's favourite girl-next-door Jennifer Lawrence looks like she's had some work done if you compare these two photos. Jennifer has a naturally hooded eye but in the second photo she looks like she's had them lifted slightly, as well as lip fillers (notice her smile is different) and a nose job to reduce the wideness of the bridge. It's such a shame because Jen is a beautiful girl.
2. Zooey Deschanel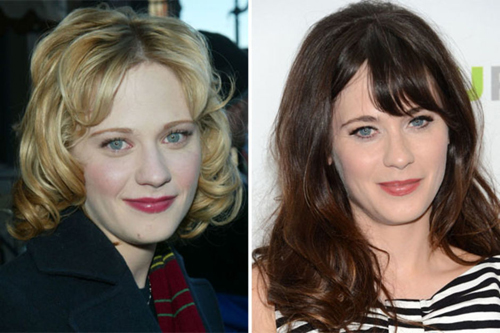 Advertisement
Say it isn't so! Natural blonde Zooey Deschanel is the last person you'd think would have had plastic surgery but sadly it looks to be true. These photos might be a few years apart but it's previous obvious the New Girl star has had a rhinoplasty and possible lip injections. In the new season of New Girl, Zooey also seems to have had some Botox injections as well. Oh Zooey.
3. Iggy Azalea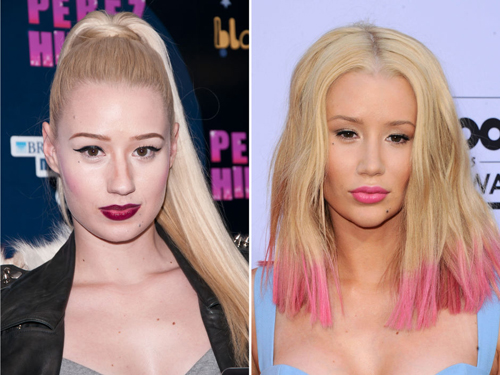 The Australian rapper had a very prominent nose and flat chest, and admitted to having a number of procedures, however denies she's ever had butt implants, despite many photos comparing her before and after.
4. Kendall Jenner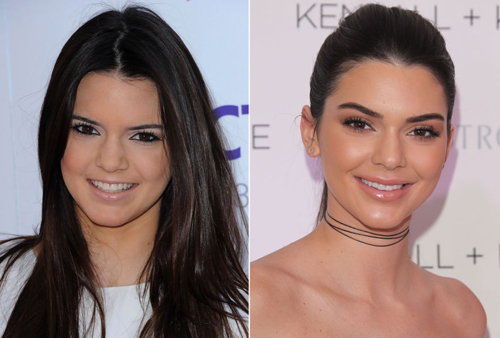 Advertisement
She's the last Kardashian we'd think would have had gone under the knife but it's hard to deny when you compare these photos. It seems the second-youngest has had a nose job, eyebrow lift and lip injections.
5. Megan Fox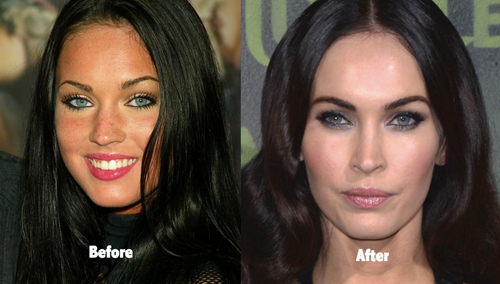 Megan is one hot woman but she may have had some help. The Transformers actress looks to have had a nose job and laser to remove skin pigmentation. Not that she needed it!
6. Rumer Willis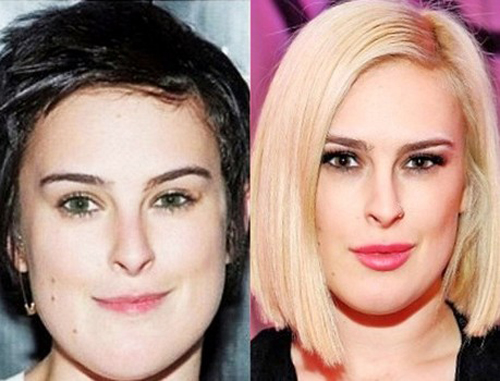 Advertisement
The eldest daughter of Bruce Willis and Demi Moore looks to have had her chin shaved, lip injections and a nose job to refine the tip. She looks great.
7. Miranda Kerr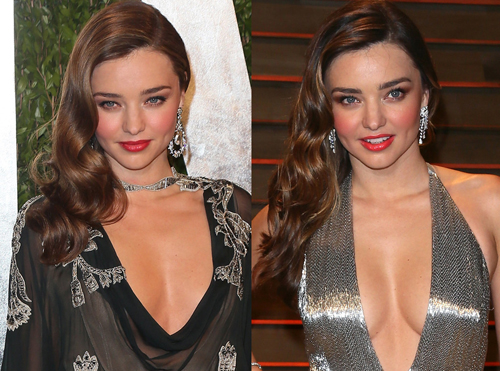 The Australian supermodel seems to have only had subtle facial plastic surgery, if any, however many believe the mother-of-one has had a breast enhancement. What do you think?
8. Taylor Swift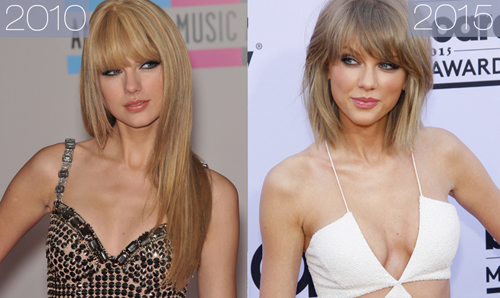 Advertisement
It can't be true?!?! Yeah, it looks like Tay-tay has had some subtle breast implants, and maybe even a butt lift, according to some sources. She has suddenly become quite voluptuous and it mightn't be all natural.
9. Miley Cyrus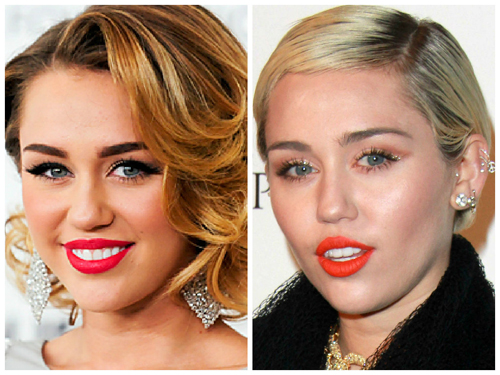 Miley Cyrus has had quite a transformation over the last few years. She went from a Disney princess to shaved head rock chick pretty quickly, but has also had veneers, a nose job, lip injections and possible Botox.
10. Scarlett Johansson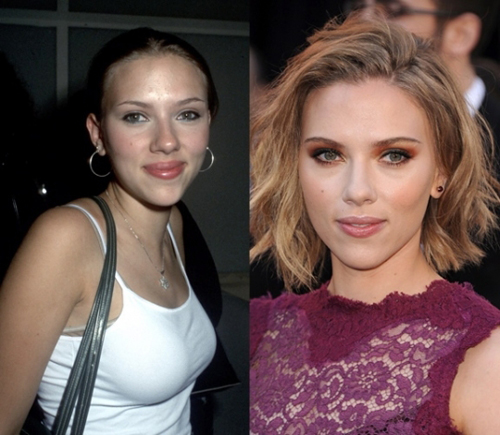 Advertisement
It seems Scarlett Johannson had a nose job before she got mega famous, reducing her little bubble nose to a nice, cute ridge.
11. Kate Beckinsale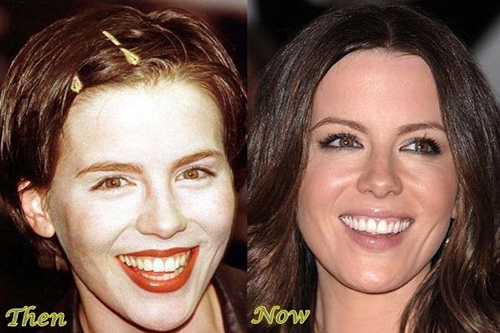 The Underworld star swears black and blue she's never had plastic surgery but she might be telling porkies. Her nose looks smaller and her eyebrows lifted.
12. Calvin Harris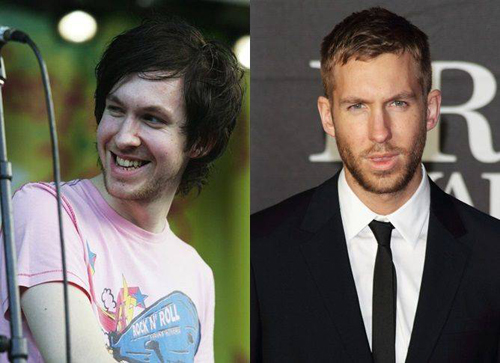 Advertisement
We had to include some guys too. Calvin Harris had a huge transformation, going from Scottish geezer with an underbite to hot world-famous DJ. What a difference a nose job, a tan and new teeth makes!
13. Ryan Gosling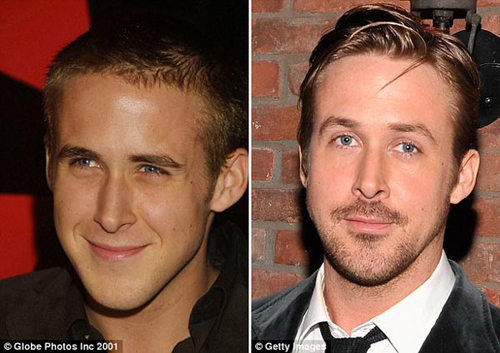 Ryan may have had a nose job early on in his career to correct a long tip. He also has higher eyebrows now than he did 15 years ago.
14. Margot Robbie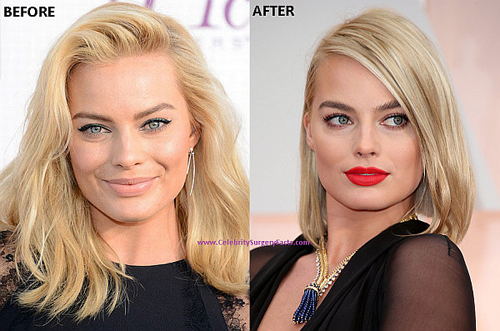 Advertisement
Noooo! The gorgeous Margot looks to have had a small nose job to refine the tip of her nose, much like other Hollywood starlets. She didn't need it!
15. Blake Lively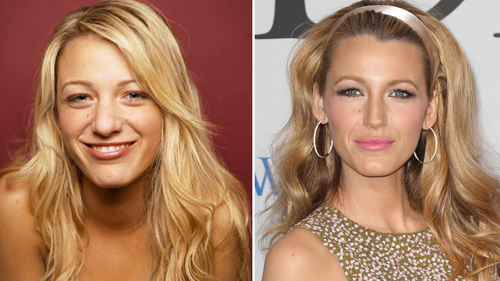 Mrs Ryan Reynolds is almost a completely different person in these two photos. The pretty blonde once had a very prominent nose, but has had a complete rhinoplasty.