Britney Spears circa 2007. Justin Timberlake's highlighted curls and Paris Hilton's sex tape were just some of the pop culture nonsense we lived through. There are some moments which stand out more than others, moments of romance, humour and public downfall. Time to reminisce on a time where wearing metallic clothing was in and R Kelly's 'Ignition' ruled the charts; here are 50 monumental moments that all college girls will remember.
50. When Sabrina & Harvey Drove On Off On His Motorbike Into Eternal Love
If they can make it, anyone can...
49. That Time Britney Spears Shaved Her Head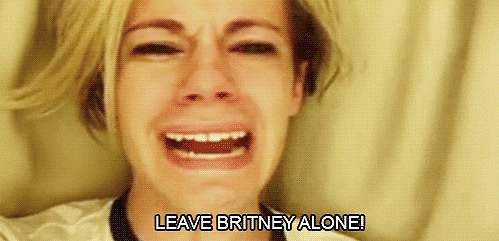 And attacked a car with an umbrella teaching us an important lesson; the only way is up.
Advertisement
48. And Zoey 101 Got Knocked Up
It wasn't a good time for the Spears family...
47. WHEN WESTLIFE BROKE UP </3
Hearts broke across the nation as it was announced that the lads were breaking up. No more Childline concerts, matching tracksuits or intense camera eye contact. I don't know how we've survived since.
Advertisement
46. When Beyoncè Announced She Was Preggers At The VMA's
Don't pretend you weren't excited!
45. Shuffling All, Day Errday
... I've hung my high-top sneakers since.
Advertisement
44. The World's Most Ridiculous Song Was Realised
There are no words... basically.
43. When Scott Lost His Sh*t On KUWTK
Advertisement
I used to hate this douche. But he's actually become one of the only reasons I watch the show now. No one cares about the Jenner kids, Lord Disick for life.
42. Polytonic Ringtones
Ding Ding.
41. A Time When Uggs & Denim Shorts Were Sexy
Advertisement
A simpler time.
40. When Mike Was Shot In Desperate Housewives
I can't even.
39. Jennifer Lawrence Falling At the Oscars
Advertisement
Lawl.
38... And Again Over That Traffic Cone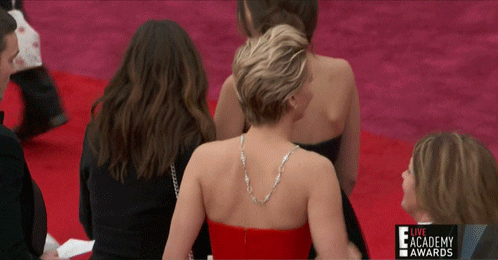 I just love how she's just like "No, not again, NOOOOOOOOOOOOOOO!".
37. When Kayne Did This...
Advertisement
In all fairness, Beyoncè did have the better music video.
36. When Big Fucked Up Bit Time In SATC The Movie
I wish she had a knife instead of that bouquet of flowers.
35. When Bey & Jay Dropped 'Crazy In Love' & Blew Us The Fuck Away
Advertisement
After D.C broke up I didn't know if I would ever be ready to accept Bey as a solo artist, until this banger came out. Little did we know she was gonna take over the pop world and reign as Queen Bey.
34. Spencer Pratt Being A Dickhead All The Way Through The 00's
Do you remember how much he would make your blood boil? Ugh! He still pisses me off. Too many painful memories of thinking "YOU CAN DO SO MUCH BETTER THAN HIM HEIDI". Oh well...
33. And Lauren Conrad Being Our Teenage Voice Of Reason
Advertisement
She gave the best advice when it came to boys, friends and she always took her career seriously. Once a hero, always a hero.
32. The Ting Tings
'That's Not My Name' was the summer song of 2008. It was played at every single disco, party, at the back of the school bus, everywhere!
31. Madonna & Britney Wearing The Face Off One Another At The VMA's 2002
Advertisement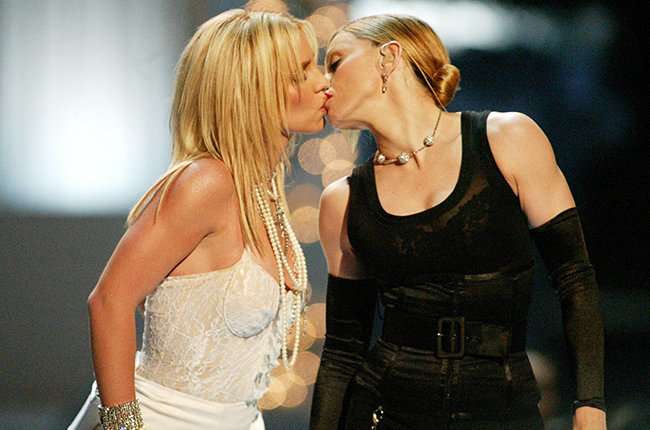 Nobody saw this coming. I still feel bad for Chirstina being a third wheel, I mean she did get a kiss from Madonna... but after Britney.
30. Double-Fucking-Rainbow
Those Songnify guys on Youtube produced the best remixes of random video's there are on the internet. Not to mention they were horribly catchy.
29. Fuck It For Chris
Advertisement
As a teenager 'Skins' wasn't just my salvation but my guide to being a party girl, safe to say I had a good time.
28. When We Found Out Who Gossip Girl Was
I'll never tell...
27. Mika, Remember Grace Kelly?
Advertisement
I COULD BE HURTFUL, I COULD BE PURPLE, I CAN BE ANYTHING YOU LIKE. It's been 8 years since it's release and I still can't reach those high notes.
26. When Brad Pitt Cheated On TV Princess & Hair Style Goddess Jennifer Aniston With Angelina Jolie
I don't who's side you were on but I'm Team Jen 4 life.
25. Kylie Minogue & That One Piece
Advertisement
La La la, La La La Laaaaaaaaaaaaaaaaaaa...
24. Nikki & Big Brother
I have no idea where or what Nikki is doing with herself now, but she's probably still orange and still incredibly entertaining.
23. When Katy Perry Conquered Russell Brand's Heart
Advertisement
Before it all went to shit.
22. The Size 0 Epidemic

The mid-00's, a time in Hollywood where if you weren't just skin and bone you weren't attractive. Not to say Hollywood doesn't pressure women into a skeleton thin body type, but at least society is embracing curves now.
21. That Beehive
Advertisement
I heard her hair is so big it's full of secrets... and cocaine.
20. When Mr.Darcy Proposed to Bridget Jones
There is hope for all of us ladies.
19. Amy Winehouse, Your Man From Baby Shambles & Those Baby Rats
Advertisement
Taking out of it to a entire new level.
18. When Tyra LET LOOSE at Tiffany On America's Next Top Model

For the sake of night terrors it's a sight I never want to see again.
Advertisement
17. The Creation Of Mean Girls & it's Endless Supply Of Excellent One-Liners
Forever grateful Ms. Tina Fey.
16. And Then Lindsay Lohan's Downfall
15. Having Your Heart Broken At The End Of Moulin Rouge
Advertisement
Come what may <3
14. When Jennifer Lopez Broke Off Her Wedding To Ben Affleck

What happened Bennifer?
13. Michael Fassbender's Massive Package In 'Shame'
Advertisement
Google it.
12. Feeling Your Own Heart Crumples Into A Million Pieces During Toy Story 3
No doubt you grew up watching Toy Story. If you were an avid fan then you, like me, were sobbing uncontrollably at the end of Toy story 3. I can talk about it without my eyes welling up, so moving swiftly on...
11. WHENEVER, WHEREVER
Advertisement

We're meant to be together...
10. Jeremy Kyle Got Whacked With An Envelope, And It was HILARIOUS
9. Peter Andre & Katie Price's Wedding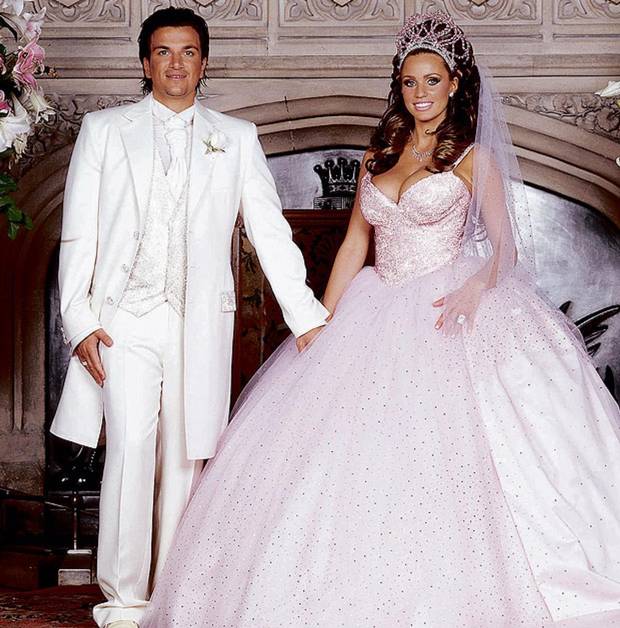 Advertisement
Cringe cringe cringe....
8. WHEN THE SPICE GIRLS REUNITED AT THE 2012 OLYMPICS
There is a God.
7. Seth Rogen & James Franco Parody of Kayne's Bound 2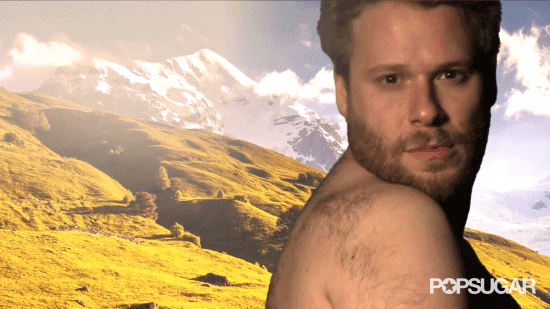 Advertisement
That back hair.
6. When Tina Fey & Amy Poehler Answered God's Dream & Hosted The Grammys... Twice
5. Arctic Monkeys, And The Introduction of Alex Turner Into Our Eyes
I gotta say I'm really digging the Elvis look he's been rocking lately.
Advertisement
4. When Everyone Wanted Rihanna's Red Hair
Only the lucky girls with cool parents let them dye their hair this beautiful colour.
3. Pete Wentz Rocking Guy-liner & It Was Totally Acceptable
It's 2014 and it's still totally acceptable.
Advertisement
2. Jessica Simpson "Chicken or Fish" dilemma
On reflection I don't know why this was such a big deal. But it was a massive deal in 2003 and food packaging has improved, or our generation is just smarter. Let's go with the latter.
1. Miley Cyrus Grinding All Over Robin Thicke's D & We Were All Like

And then it got weirder when Billy Ray Cyrus realised a new version of 'Achy Breaky Heart'. So so weird...
Bonus: WHEN RACHEL GOT OFF THE MOTHERFUCKING PLANE
And the world rejoiced!