There's been a surge of Love Island Break-ups over the last two weeks, which of course would cause many of us to become suspicious. Is it just that time of year, or has it been a hoax this whole time?
With Valentine's day slowly approaching, it's normal for many couples to crack under the pressure and end it before proclaiming their love on the biggest gross-fest of the year, but it's odd that three out of four of the remaining Love Island contestants end it within only a few days of each other.
Whenever a couple from Love Island go their separate ways, there are always rumours flying about over who, what, when, where, and why this all went down, as well as questions over some obviously staged holidays or recent PR trips. For example, Kaz and Josh were on a PR trip only a week before their announcement, and Adam and Zara are only just back from a trip in Dubai that was posted to their YouTube Channel. Were they doing this for the money for as long as they could?
 

View this post on Instagram

 

Zara announced her split from Adam last night with an Instagram story that seemed to show Adam was the one to blame. She said in the statement: I have tried so hard to be the best person I can possibly be and to make it work. Sometimes in life, you just aren't enough for someone; no matter what you do for them or how much you try to be."
The former Government adviser seemed heartbroken in her words. This announcement comes after arguments arose over Adam being out late, partying with Instagram models, on the same night that Jack Fincham admitted to taking cocaine.
All these break-ups have to be some kind of orchestrated, time restricted deal that they have going on. Of course, it makes complete sense. The entire show feeds off relationships and broadcasting them on-air, and the only way to keep it going and have the hype last until the next season begins, is to have time managed drama that keeps us hooked up to our Love Island drips for as long as possible.
Advertisement
Many Love Island Conspiracy Theorists took to Twitter to question the 'coincidental' mass break-up, saying that it confirms the Islanders sign a 6 month contract to stay with each other, seeing as the top couples all made it to just about 7 months before calling it quits. They were probably sick of each other by the end of it.
One theorist said:"It's deffo reached the stage in the Love Island contract where the couples don't have to pretend to be real anymore... 3 breakups in a week ahahahah soooo so fake."
As well as another saying:  "I feel like these Love Island couples who are breaking up after six months are doing so because their contract ended."
Whether it's true or not, do we really want that glass shattered and Love Island ruined forever more? I think I'm willing to live in ignorance, at least for one more season.
Rosie Williams Says Zara Is Better Off Without Adam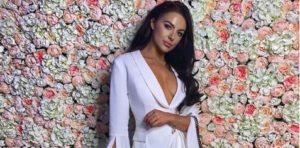 Advertisement
Adam's first conquest, Rosie Williams, of course, has had her say on the break-up.
Adam left Rosie to couple up with Zara, which left Rosie enraged and heartbroken, and she now says that Zara is better off without Adam.
Rosie reportedly told the MailOnline:  'I think maybe she didn't handle it all in the best way, but it was Adam that should have dealt with it better.'
She opened up about her and Adam's failed relationship, saying that she has learned life-long lessons from going through it.
'In a way I am glad that all that happened with me, as it's a way of learning lessons.'
'It means you can find someone amazing next time, who treats you the way you want them to.'
Advertisement
Jack and Dani are officially the final couple left from the 2018 Villa, but it seems they may be on the rocks after Jack's coke binge. From stalking their Instagram as of late, they don't seem to be letting it get in between their relationship, but is this all a cover-up? Who knows anymore!
 

View this post on Instagram

 
Also Read: