Name to me a better and more lovable couple in television than John and Mary O'Leary. Name to me a couple who gave more to their community, who had such a positive outlook (it's not broken and if it is, sure what the hell!?) or who ran such a useful shop. Whether it be firelighters or handcuffs, there was nothing O'Learys didn't have!
However, as we're well aware, from time to time John and Mary would not see eye-to-eye. Sometimes their little tiffs would produce some wonderful insults. Here's every insult ranked in order of funniness and their ability to cut to the bone.
10. Ye feckin eejit!
Tame enough but one of the best PC insults going.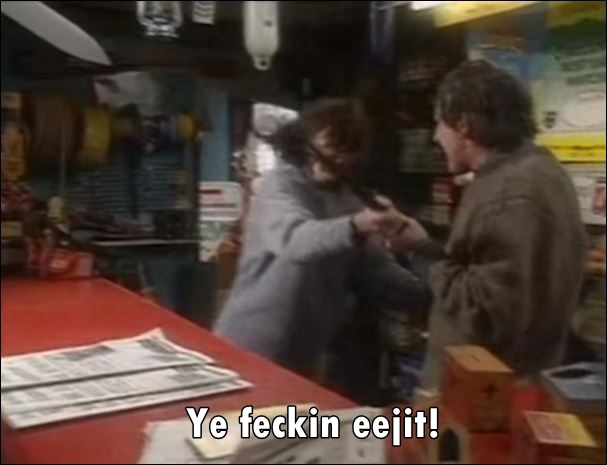 9. You stupid bastard
The after the watershed version of 'Ye feckin eejit!'
Advertisement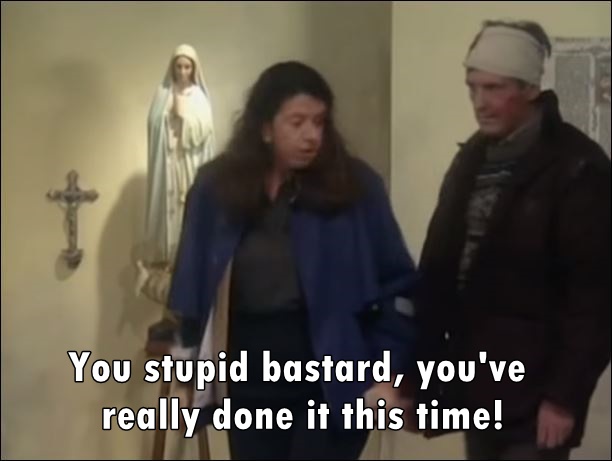 8. Ye slag
Has become more synomous with Tim Sherwood in recent years but John used this a couple of times in the show.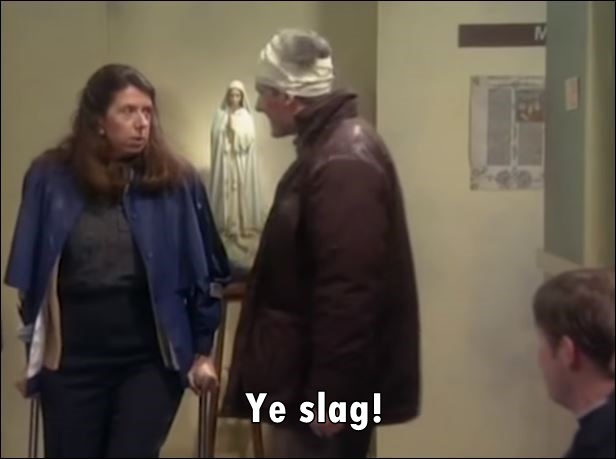 7. Are you going to stand there all day? You fat auld bitch
This is both rude and mean.
Advertisement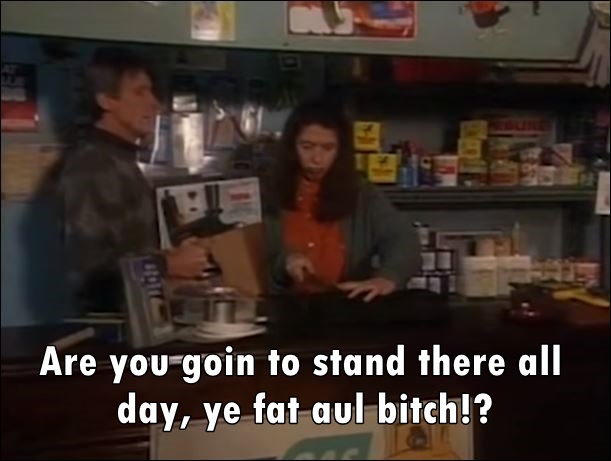 6. Ah shut up ye aul bitch!
This 'aul bitch' is much more of a desperate, please will you just leave me alone 'aul bitch.'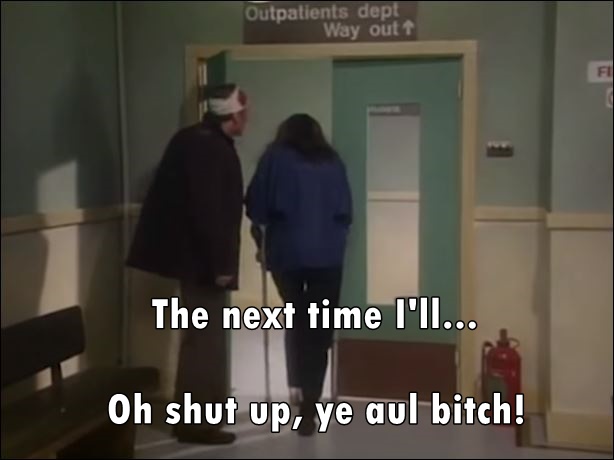 5. Ye ignorant prick!
There's something sonorous about the phrase 'ignorant prick.' It seems so simple but at the same time, so cutting.
Advertisement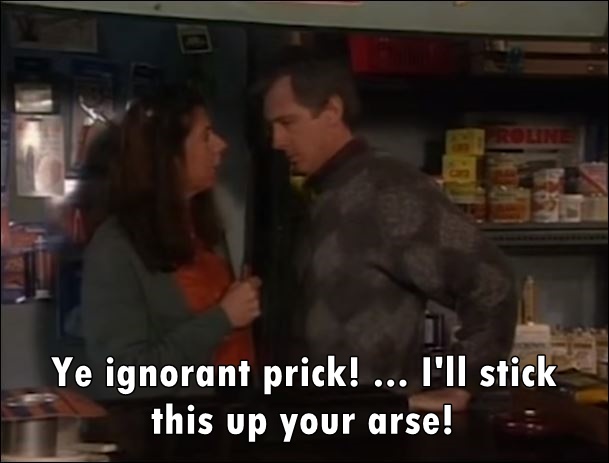 4. You bastard!
There's something about the way Mary says 'bastard' that's just brilliant.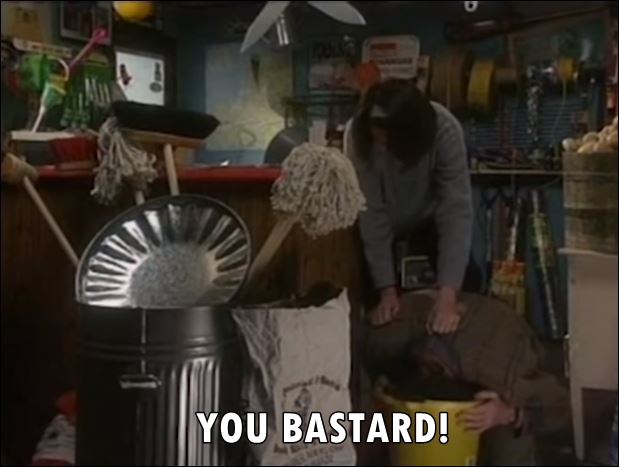 3. You big pile of shite
If it had been 'bag of shite' then this could have pushed for no.1. Still though, this is one of the all time great television show insults.
Advertisement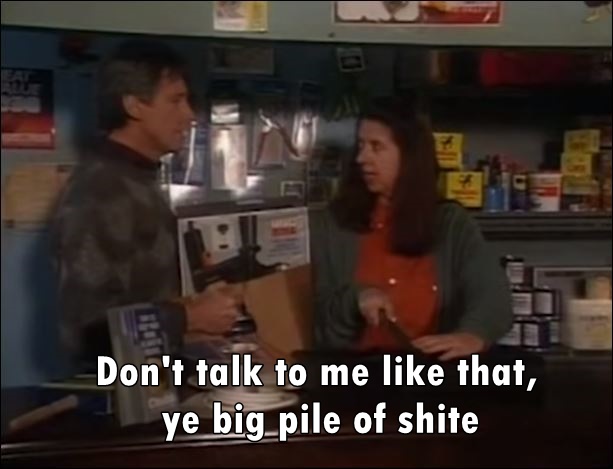 2. You've a face like a pair of tits
Over 20 years later this is still one of the most loved lines from Father Ted. To be honest we had this pencilled in for the number one slot until we remembered John's retort.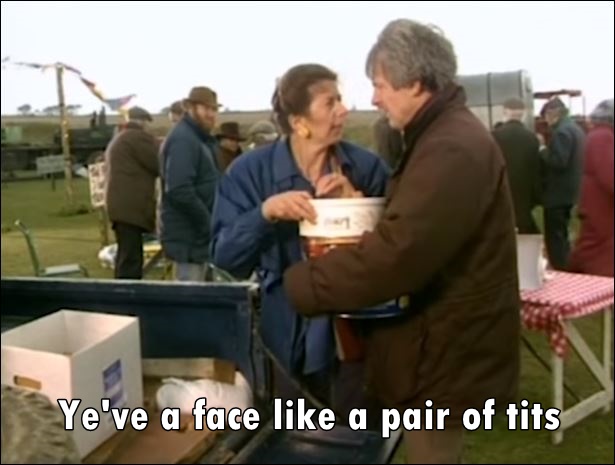 1. Well at least that's one pair between us
Bam! The greatest counter-puncher since Sugar Ray Leonard hits back with all-time classic. Just when you thought John was done he returns serve with gusto.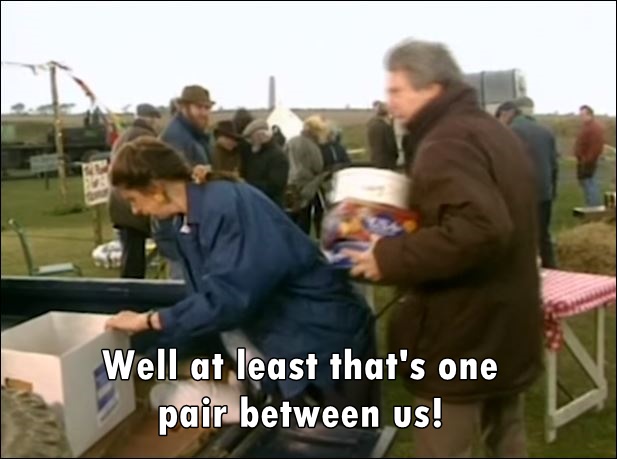 Now that we've settled everything, it's time to relax and enjoy their finest moments.