The day when people choose to display vast amounts of public affection is fast approaching us. If you're single and ready to mingle - but just fancy a quiet one with the gals - then you need to see the absolute classic that is Pretty Woman.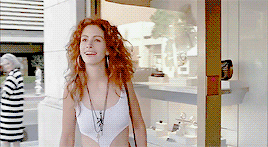 At 7pm next Wednesday (Valentine's Day) you and your Galentine's can grab a salted popcorn espresso martini and chill out at Opium's Botanical Garden bar on Wexford Street, Dublin. It's only €12 to see your favourite pretty woman Julia Roberts on the big screen and that includes your free martini on arrival. Gals, you'd be mad to miss it.
For those of you who can't remember the iconic film that launched Julia Roberts into the stratosphere, Pretty Woman, sometimes referred to as a modern Cinderella, is about Vivian an independent sex worker down on her luck who's taken under the wing of rich businessman Edward. The movie is nearly 28 years old, I know we can't believe it either, but it's still a thrilling watch and Richard Gere and Roberts chemistry is impalpable.
Advertisement
Click here to book your tickets. Don't worry, we don't work on commission.