Back in '98 Aqua's 'Doctor Jones', Celine Dion's 'My Heart Will Go On' and Robbie Williams' 'Millenium' were the biggest songs of the year and homegrown talent B*witched burst onto the music scene. The foursome's first single 'C'est La Vie' landed them at the top spot of the charts for six consecutive weeks.
The band became internationally successful with four number ones but one Irish singer who should've hit the big time in '98 was Tallaght local Kerri-Ann Keogh. Kerri-Ann, whose manager at the time was none other than Louis Walsh, had a number one with 'Irreplaceable' in November of that year but it was her number two hit 'Do You Love Me Boy', released after her 20th birthday, that gripped Ireland's youth.
The summer of '98 saw thousands of Irish children line the streets shouting the lyrics "cross my heart and swear to die, keep that secret if you do. Do do do do do you love me, boy, do you love me too?" and running home before the street lights came on.
The song was written by the same guy who wrote Gina G's 'Ooh Ahh...Just A Little Bit' but delays meant her second single was never released in the UK and the Tallaght native was dropped by her record label soon after, never getting to release her debut album.
The singer had a short span in the tabloids after a hoax story suggested she was engaged to Boyzone's Stephen Gately, also managed by Louis Walsh.
Little is known about the now 40-year-old other than she works for a production company and, at one time, was a stylist for Katie Price.
While 'Do You Love Me Boy' only reached no. 2 on the Irish charts, fans of the '90s hit will distinctly remember choosing whether to the blue or pink version of the single. If you fancy owning one again, someone's selling copies on eBay.
Advertisement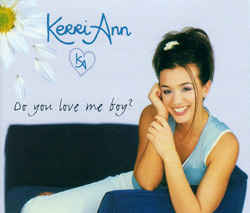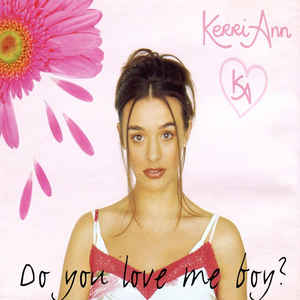 So, twenty years later, find yourself a daffodil and sway your hips to this iconic pop song: