No one expects a great experience when they pay €9 for a flight but most of us can admit catching a Ryanair flight is a tedious experience. You can expect to put aside half a day to get to the airport, through customs and out to the gate - so here's 44 stages of a Ryanair flight that everyone will recognise. We feel your pain:
1. Cool I'm just going to print off these boarding passes now but yay my printer's fucked.
2. No I don't want your bloody extras. Yes I'm sure. Ah shit I clicked one of them.
3. I wonder if I can bring 30kg of carry-on with me? I'll just wear 5 layers instead.
4. Okay on my way to the airport. There is literally nowhere to put my bag on this bus except next to this baby.
Advertisement
5. What time do I even need to be at the airport? HELP ME RYANAIR.
6. Alright it's an hour til my flight - plenty of time.
7. Jesus Christ is everyone in Dublin at the airport? Is Justin Bieber flying in or something?
8. Gotta go through bag check... this shouldn't take lo - oh fuck everyone is catching the same flight.
Advertisement
9. Why did everyone conveniently forget to separate their liquids? I forgot but that's understandable. I'm v. busy. These other people though, FFS.
10. Yes, give me ONE SECOND. ONE FUCKING SECOND, Mr Airport Security Man. I am putting this away and no there's no aerosols in here. Yes I'm sure.
11. Great my bag has been sectioned off.
12. Yes that's my bag, yes I packed it. Okay I guess you can open it. Wow there goes my underwear...
Advertisement
13. Oh okay yes I maybe did have an aerosol and some scissors. Bye bye.
14. Off to the boarding gates! WAIT WTF IT'S 5 MINUTES PAST THE GATE CLOSURE TIME.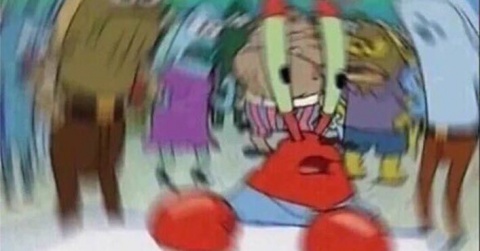 15. Holy shit I need to run like the wind. Excuse me lady with no idea where she is.
Advertisement
16. Get OUT OF MY WAY OLD COUPLE. THE STREETS ARE FOR THE LIVING!!!!!!!
17. I'm out of breath. I'm dying. Ded.
Advertisement
18. Travelators? Fuckkk!!! They go so slowly jaysus. Running again.
19. Gate 102? MORE LIKE GATE 18637542375.
20. I'll never get there. Goodbye sweet trip to London.
21. I feel like my spleen is going to fall out. Why am I wearing 17 layers holy God.
22. Nearly at the gate and NO. NNNNNO. NNNNNNO. I do not have time for you BACKPACKERS. Get.out.of.my WAY.
Advertisement
23. Okay Gate 102 here I come... please please please don't be shut. Fuck it looks like everyone's gone.
24. -breathes- yep there's 325 people in the line waiting to board still. -tries to look like she didn't just run so hard her ears are hurting-
25. -breathes heavily-
Advertisement
26. Get me on boarddddd. Ew who gets business class on a 1 hour flight? Oh hey Aunty Bernie.
27. Right now on to the tarmac to board.
28. Jaysus it's freezing and these people on the tarmac are looking at me weirdly. What? What?
29. Back of the bus :(
Advertisement
30. Why do they check your ticket again when you get to the plane door? Yes hello I just ran through security just to board a Ryanair flight.
31. Nice I definitely have this row to myself!
32. Nope. This guy just sat on my arm.
33. I might just read this safety card to avoid speaking to anyone.
Advertisement
34. I wonder if I can sleep sitting up? Probably not.
35. Shit how long was I asleep? I definitely drooled on this person.
36. Arriving in 25 minutes yasss. I need out of this plane because this man smells like salami.
37. It's been 30 mins now and we're definitely not landing.
Advertisement
38. Sweet I didn't need to get a coach when I land at all. I'll sleep on the airport floor tonight clearly.
37. We've landed and it felt like they didn't mean for the plane to land like that. I bet they're high-fiving each other right now.
38. OOoOOhOh shit everyone took off their seatbelts before they were allowed to.
39. Let me off this plane right now.
Advertisement
40. I don't think we're ever going to get off? DO SOMETHING FLIGHT ATTENDANTS I HAVE A BUS TO CATCH
41. Oh great it's raining fucking sideways and I cannot navigate these slippery stairs.
Advertisement
42. On a bus to the terminal arghhh this 1 hour flight is now 5 hours in I swear to God.
43. Get out of my way I am a very important person.
44. Freedommmm!