Just like the title says, Yes we do love our ranch dressing in America and the love is only growing.
First, shout out to Steve Hanson for creating the best condiment us Americans have ever known.  Ranch dressing is a staple in the U.S, especially in the midwest.
I honestly was just heartbroken when I found out that ranch isn't a thing here because it is THE thing in the states. I use ranch for way more things than I should.  Rarely do I consider it a salad dressing anymore. It's a dip.  And it's not just me, I swear using ranch should be added to the US constitution. We dip our pizzas in it, french fries, vegetables, pop tarts (kind of weird)  and everything in between.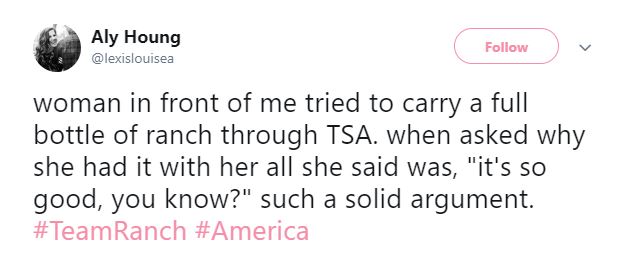 This guy even decorated his graduation cap with a bottle of ranch. If this isn't love, I don't know what is.
During the Super Bowl, Hidden Valley advertised a ranch fountain, yes, fountains of ranch, and everyone lost their shit. Brides were putting in requests for their wedding resulting in the brand releasing ranch kegs and an entire website full of other ranch themed merchandise.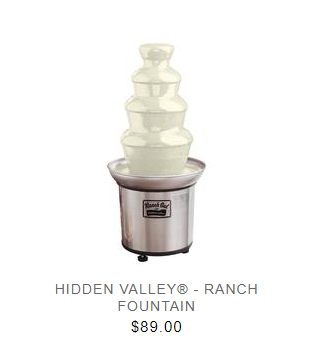 Advertisement
There is even a restaurant that has created their restaurant on ranch dressing. Located in St.Louis, Missouri, Twisted Ranch has a mission to create quality menu items all incorporating their house-made ranch dressings and seasonings. Thier menu also includes 27 different flavoured homemade ranch dressings specific to Twisted Ranch.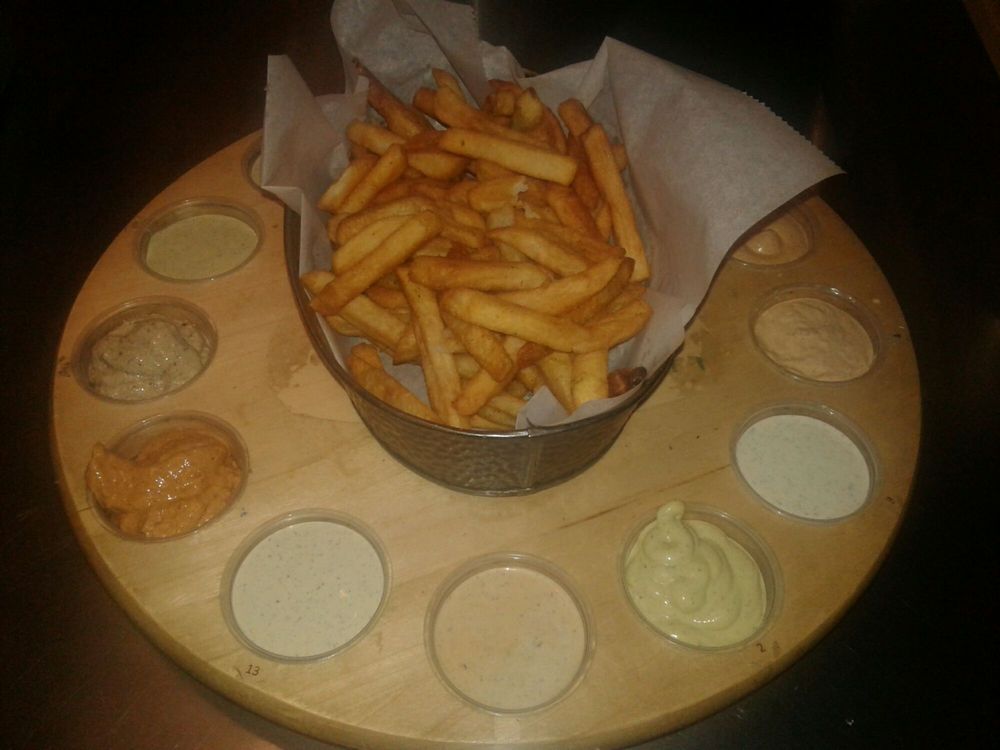 Convinced that ranch is more of a way of life than just a condiment yet? One-third of all households in America have ranch dressing on their shelves. That's a lot of Ranch.  And that's not to mention all of the other ranch flavoured product options they could be indulging in. There's even a company that produces ranch flavoured soda. For me, that may be too far, but there are some crazy ranch lovers out there.
It's almost hard to explain the creamy goodness to someone who has never experienced it but I guess garlic mayo or that dip from Dominos is Ireland's alternative.