Dua Lipa has absolutely rocked our stage and lives since her debut single 'Hotter Than Hell' in 2016. Even if you don't like to admit it I can already tell you have definitely bopped away to some of her tunes. Who hasn't!? The two time BRIT winner is killing the fashion scene as well with her slick 90s vibe and I need to have her wardrobe. However, on a student budget we can't really afford the exact pieces that Ms. Lipa herself can. You can however rock her style with these high street fashion steals.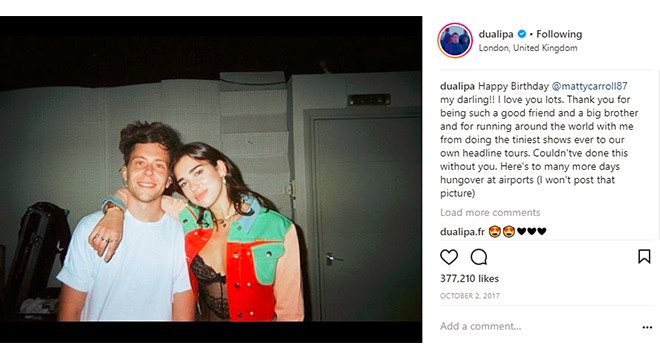 I am in LOVE with this colour block denim jacket and you can get a pretty similar one here from ASOS. €59.46? Staple piece for your wardrobe in my opinion. You can also get this lace bodysuit to complete the look here from Pretty Little Thing.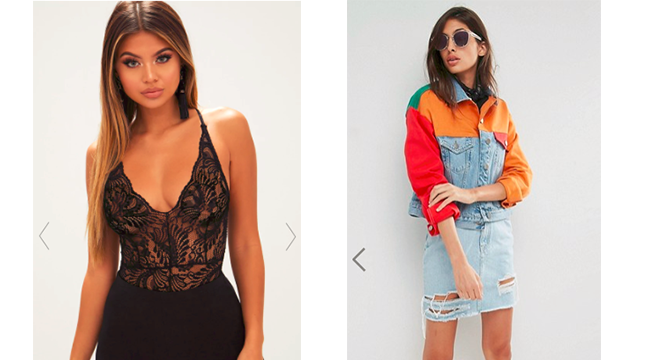 This pinstripe blazer dress gives me serious feels. We couldn't find an exact dupe for her Balenciaga logo pumps but we think these sporty sock courts would go perfect with this dress and we also believe Dua would approve!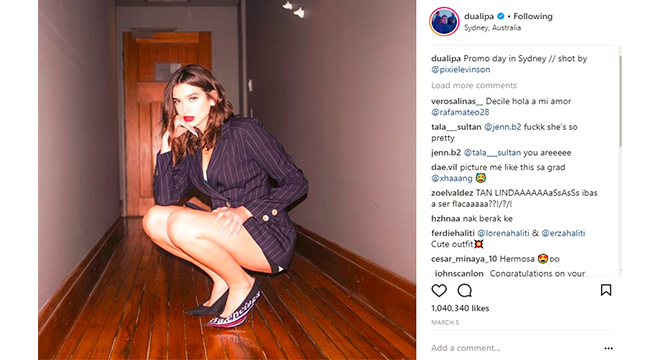 You can get the dress here from Missguided and the shoes here from Pretty Little Thing. These two websites always have a certain % off for students too so keep your eyes peeled. Pair the outfit with a red lippy and you're sorted!
Advertisement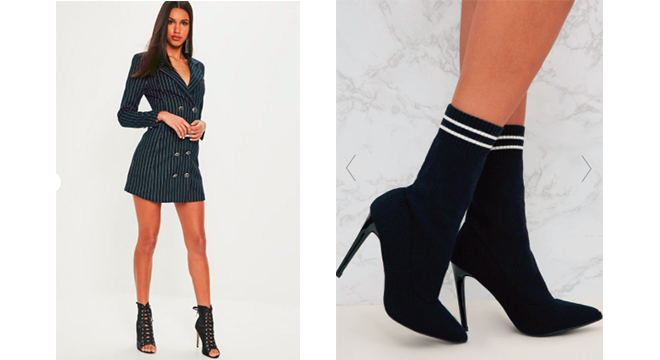 I'm just unable for her coolness.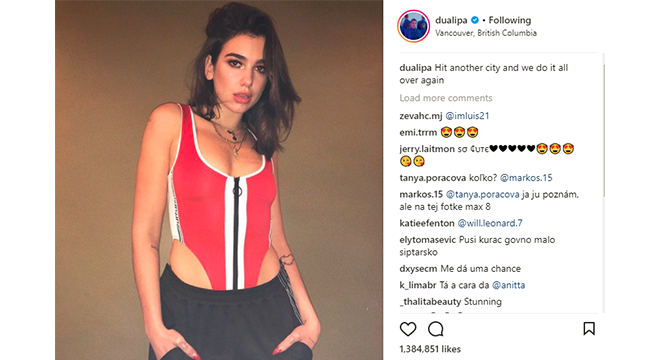 This outfit is deadly. Again we couldn't find an exact dupe but we definitely got some good close seconds! You can get the pants here from Missguided and the two bodysuits here and here from Pretty Little Thing.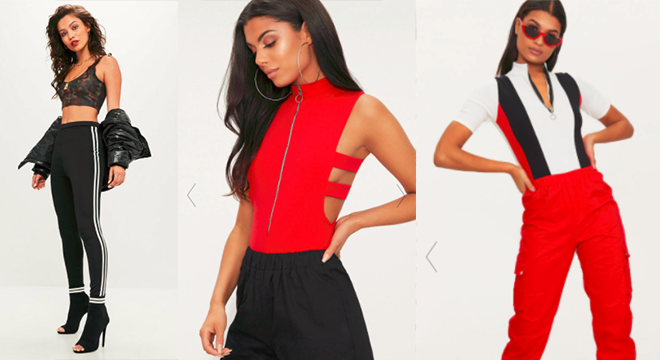 Dua just rocks the colour block and we love it.
Advertisement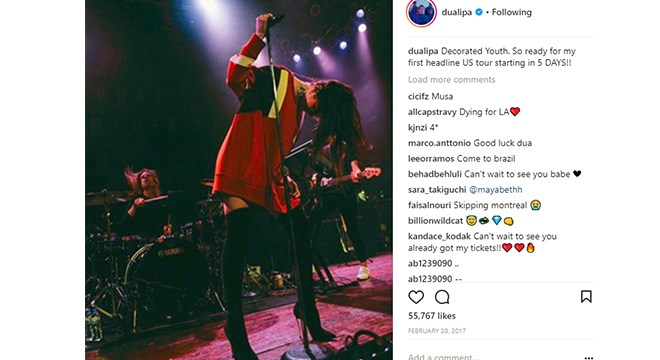 Thigh highs are a staple piece in a lot of girls wardrobes so pair them with this colour block jumper dress from Missguided and you'll give Dua Lipa a run for her money! You can get the dress here and the boots here.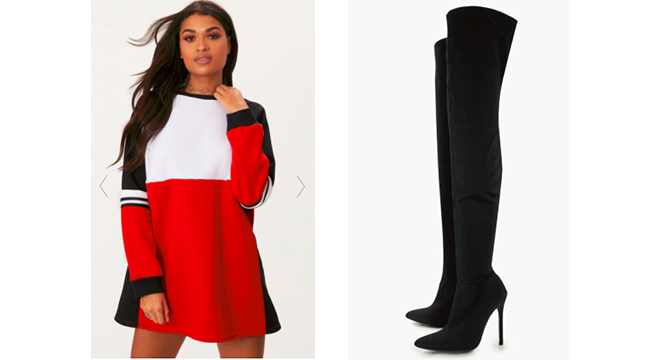 Love, love, love orange and navy together!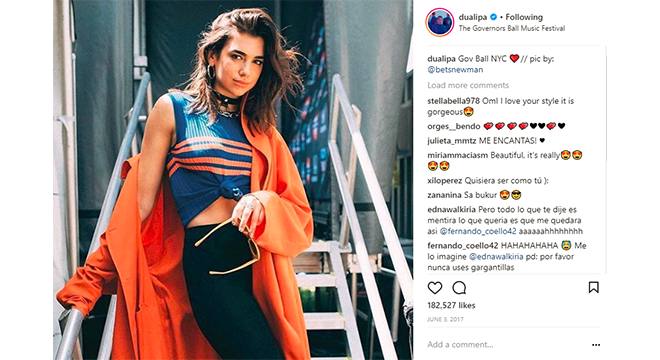 Get this fab orange trench coat here from zara and this ribbed navy and orange jumper here from boohoo.com. #FAB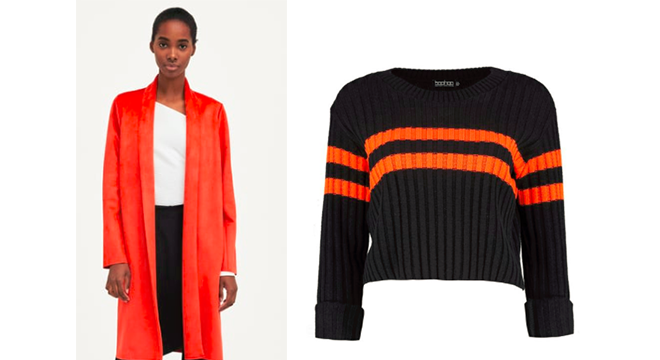 Can I just have her wardrobe pretty please?!