The whole world has become much more health conscience as of late. If you're trying to live a healthier lifestyle but find that you're craving your weekly takeaway, we have great news for you.
We're starting this Chinese Fakeaway series, so you can enjoy the taste of your takeaway favourites, without the guilt. First up is one of Ireland's favourite dishes – beef in black bean sauce. This version is MSG-free and low in fat, so you can have second servings, without feeling bad about it.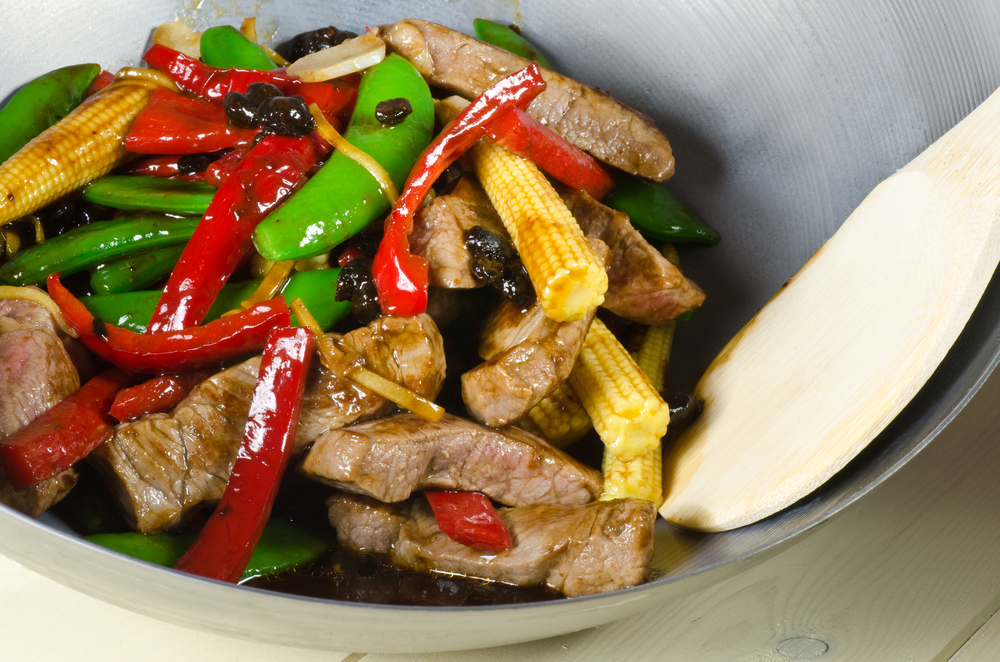 Ingredients:
Serves 2
2 servings of boiled rice
350g stir-fry beef
160g of MSG-free black bean stir-fry sauce
1tbsp soy sauce
1 level tbsp spelt flour
2tbsps sesame oil
2 tbsp of mangetout and 2 tbsp of baby corn
1 red chilli, deseeded and sliced
2.5cm piece of ginger, peeled and cut into thin strips
Coriander to sprinkle
Advertisement
Method:
Mix the beef with the black bean, soy sauce and the Spelt flour.
Leave it to marinate for 15-30 minutes.
Cook the beef in the oil for 1-2 minutes, then add the mangetout, baby corn, chilli and ginger
Cook for a further 2-3 minutes, until the vegetables have softened.
Serve immediately with a sprinkle of coriander, on top of the boiled rice.
Add us on Snapchat – @collegetimesct