Garlic dip has become a staple with chips and pizza in recent years. It's creamy texture and delicious zing can make even the most boring of meals interesting.
Many people feel a surge of panic once they realise that have Dominos forgotten their requested garlic dip. If you find yourself in this situation there's no need to panic, there's a solution. We've come up with this recipe for garlic dip that will rival any packaged version.
So get your pizza in the oven and get dipping.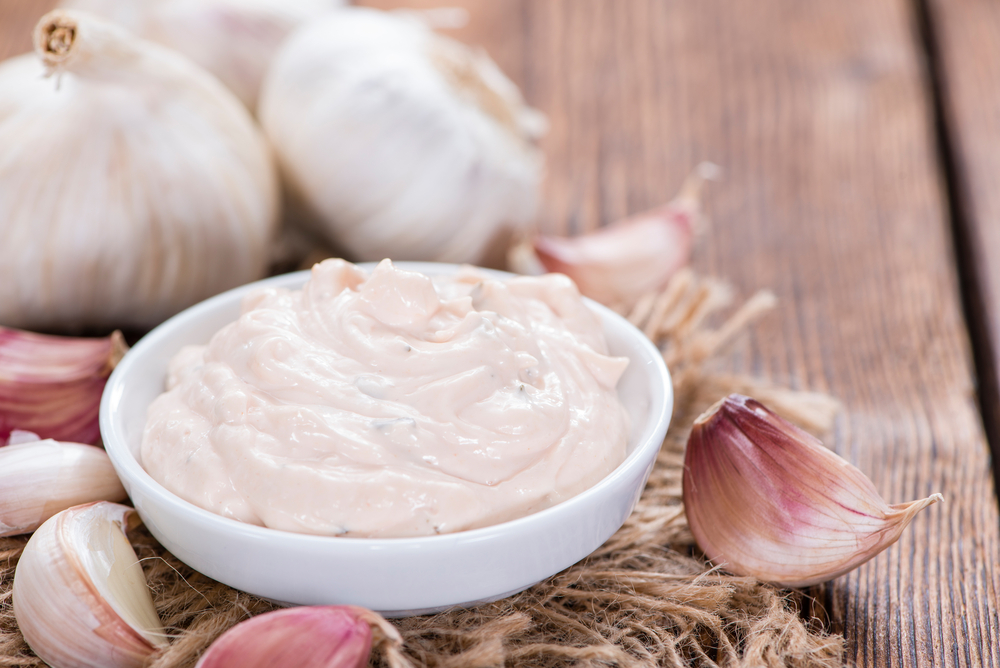 Ingredients:
170ml of Sour Cream
170ml of Mayonaise
1 Garlic Clove Minced
1tsp Finley Chopped Herbs (Parsley, coriander etc.)
Method:
Advertisement
Pour the Mayonaise into a bowl with the sour cream.
Mince your garlic clove and then add to the cream.
Finely chop the herbs and add to the cream. Get dipping.
Add us on Snapchat – @collegetimesct