We have previously detailed the key facts surrounding sexual consent and the importance of consent in physical sexual activity.
However, in the modern world, consent doesn't just apply to physical contact.
Technology has made our world smaller and it is now easier than ever to communicate with people, anytime, anywhere. During COVID-19 restrictions, some people may have engaged in online sexual activity as alternatives to physical sexual activity with partners. Consent is just as important in the digital world as it is in a physical environment.
Sharing intimate images or sexting between consenting adults is a matter of choice. 
However, there is a difference in the age you can agree to physical sex (17) and the age at which you can agree to sext (18). Even if a person under 18 sends a sexual picture of themselves, because it is illegal for anyone (whatever their age) to post, send or share pictures of the genitalia of people under 18, or images of them engaged in sexual activity. If you do, this is classified as child pornography. It's also illegal for someone to show pornography to a person under 18.
Once everyone involved is legally able to consent to sexting, you have to make sure that you check in with the other person to make sure that they actively consent!
Advertisement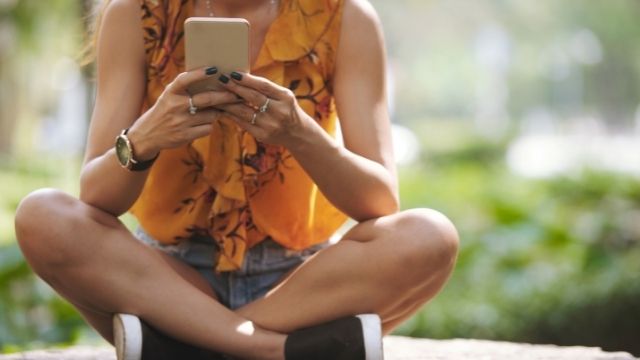 The Harassment, Harmful Communications and Related Offenses Bill, which was passed in December 2020 and enacted in February 2021, makes it a crime to distribute or publish, or threaten to distribute, intimate images without consent, with (or without) intent to cause harm. This applies even if you are sharing an image that someone passed on to you, without the permission of the person/ people featured in the image 
Exercising caution is crucial when speaking to or engaging with people online, particularly in intimate situations. This means everyone involved must have freely given their permission to take part. 
No one should feel pressured into sending or receiving sexts and no one should post or pass on intimate images without the consent of the people in them. If someone asks you for, or sends you sexts or nudes, let them know if you're uncomfortable and ask them to stop. If the person won't stop, you can block their number and report it to the Gardaí. 
Remember that consent is vital when you're sharing intimate images and when you're engaged in any sexual activity, online or offline.
For more information on sexual consent, visit sexualwellbeing.ie/consent.
If you have been affected by the content discussed in this article, you can contact the Rape Crisis Centre National 24-Hour Helpline on 1800 77 88 88.