Yandy's new Harry Potter lingerie set will make everyone want to... Slytherin. The online fashion retailer of skimpy Halloween costumes and lingerie, is selling something called "Magical Student Fantasy Lingerie Costume" that is quite clearly inspired by Harry Potter.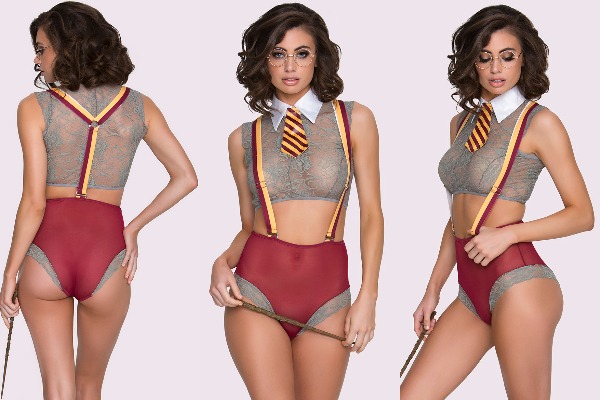 The lingerie set borrows the traditional Gryffindor colours of burgundy and gold and the set includes a grey crop top with a white collar, a Gryffindor-style tie and suspenders and sheer, burgundy high-waisted knickers with lace detailing. The whole kit retails at a very reasonable €36.22 ($42.95 US).
Look, Harry Potter intimates may be a little bit controversial. Usually, if you want to look sexy, you should avoid dressing as a boy-wizard. However, the more we look at this phenomenal set, the more it grows on us. It could help that they chose to style the underwear in the colours of the best house in the whole of the Wizarding World.
Yandy is the same brand that split opinions when they released a range of lingerie based on the Disney princesses, so their foray into the wizarding world of Harry Potter doesn't come as a complete surprise.
Advertisement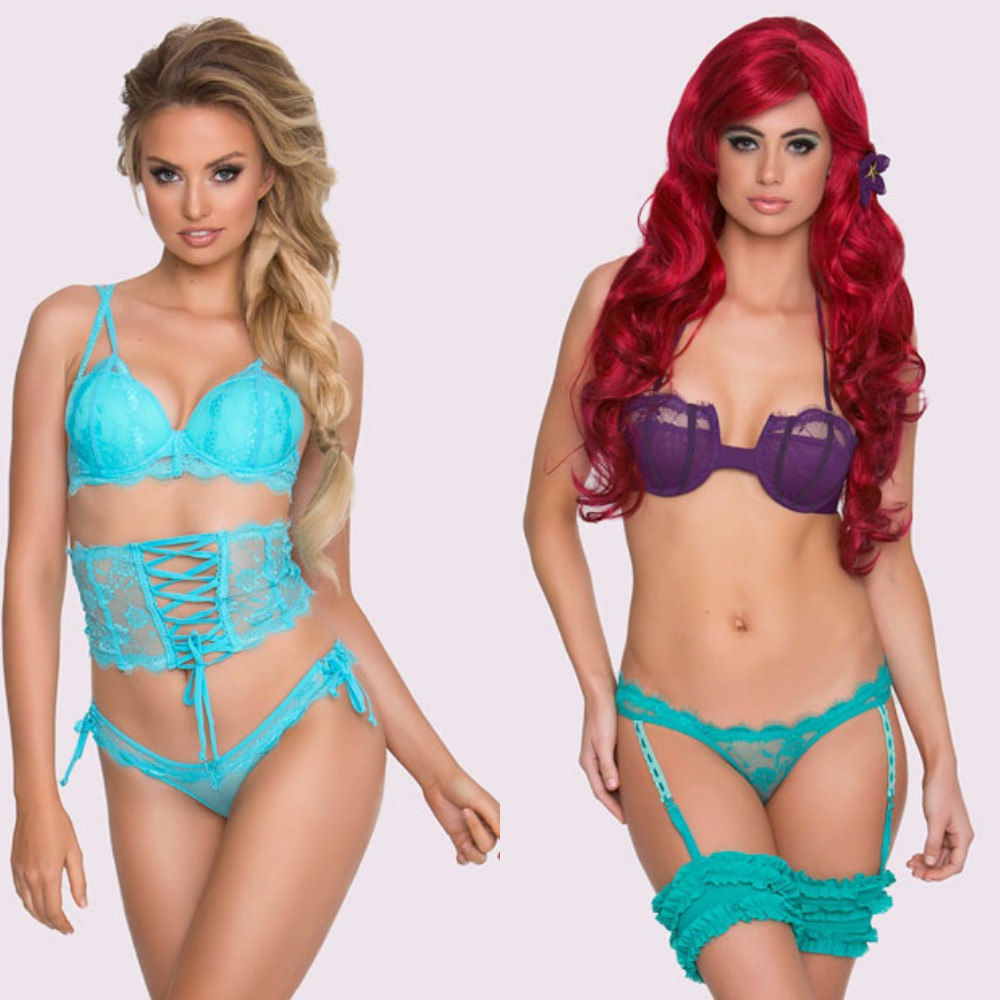 What Twitter thinks of the new Harry Potter lingerie set
Seeing as Twitter is essentially the Diagon Alley of the Internet, they had plenty of opinions on Yandy's Harry Potter set:
Advertisement
this harry potter lingerie makes me want to die i hate 2017 pic.twitter.com/lY8iK2myV5

— Jemima Skelley (@jemimaskelley) August 2, 2017
There's Harry Potter Lingerie line and honestly I could cry. #Noshame ⚡️?

— Sarah Chalupa (@chalupa_sarah) August 2, 2017
Harry Potter lingerie is a thing...why tho ? And why is it only Gryffindor? The discrimination against Slytherins continues

— Kate ? (@CwenBitch) August 1, 2017
If Harry Potter panties aren't enough to stop your scar from burning, Bootlegger Events have announced a HP-themed pub crawl around Temple Bar this August! Tickets are €12, and include a free shot. You are asked to dress up to attend the crawl, where you will be sorted into houses and made to complete challenges to win house points. Call your muggle pals and get your costumes ready!