And then there were four.
Before the season commenced, a lot of pundits, fans and players would have held the remaining four teams in high regard. In San Francisco and Seattle from the NFC, plus Denver and New England from the AFC, we have two compelling blockbuster games to look forward to. Brady -v- Manning XV; the two veterans facing off to determine, arguably, if either are the best QB of all time. Wilson -v- Kaepernick in the west coast battle. The two young guns who hope to make a name for themselves, with two fans that are such big rivals that one Seahawk fan even threw a keg at Colin Kaepernick:
Fabrication aside, the two games promise to be entertaining and I'm here to tell you what to look out for.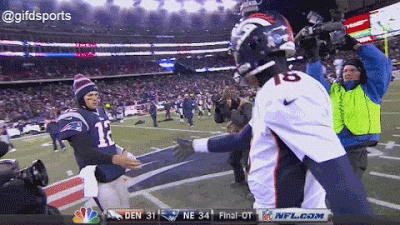 Advertisement
New England 24 - 27 Denver
Both games are tough to call. Whether you're Tom Brady or Nostradamus, these games are huge and for the neutral, highly promising. I think Denver have the edge here. Purely because they're at home. Is Peyton a better QB? In my opinion, no. Brady is. Brady has lead a team of rookies and injury ridden players to another AFC championship game. Peyton has not. Peyton has had more weapons than a GTA character. For this reason, I have to favour this plethora of options to dent the Patriot's dreams. Historically, Brady has been the man to come out on top when up against Manning. This time, I think the Patriots luck may finally run out. Of course, that's not to tarnish their season. They've succeeded expectation time and time again. It will be a close game and if I'm being completely honest, I could flip a coin or wake up tomorrow and change my mind. Peyton Manning can silence his critics with another Superbowl, but he has to win this first.
Accuweather predicts 50 fahrenheit (10 Celsius) with a light breeze on Sunday. It's not the ice cold conditions that Peyton is known for freezing in, so that narrative shouldn't be an issue. The other narrative of his poor post season record is another story, though.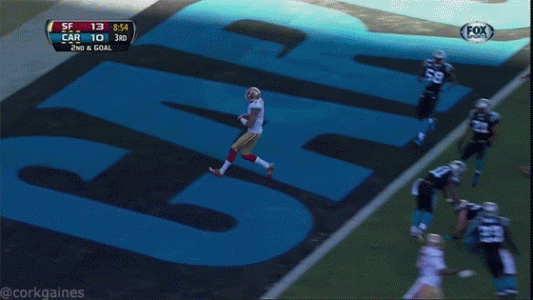 San Francisco 21-20 Seattle
The Seahawks have been the best team in the league this year. Century link is a fortress and it's a tall order to walk in there and get the win. Especially when you're Jim Harbaugh's side who've already lost there this season. Know this; That's not the same side that we've seen these past eight games. Since week 12, the Niners are 8-0 and their defence has stepped up in a big way. The return of Crabtree has been a focal point in their attack and much like the Broncos, the Niners have many players to throw to. Usually I would subscribe to the idea that defences win championships, but what happens when these two defences cancel each other out? I believe form dictates and on Sunday night, Colin Kaepernick and co will be the hot team that nobody will want to face.
The Niners won the last time these two faced, but that was in San Francisco. Expect to see plenty of running from the Niners, with the legion of boom lurking in the back for Seattle.
And for those of you who missed the Divisional weekend, here's NFL.com's highlights for your viewing pleasure.