AFC Playoff Picture

Denver have the first place all but clinched at this point, barring a loss in their next two games with the Chiefs winning theirs. New England sit in secon place and unless they lose both their games and Miami win theirs, they'll avoid the wildcards. The Colts and the Bengals are both at 9-5 and could leapfrog the Patriots, but with neither team playing consistently lately, that seems unlikely. The Chiefs have the number five seed locked up, while the Ravens (8-6) are sitting in 7th place, one place behind the last wildcard, Miami, who are also 8-6. While Baltimore host New England and travel to Cincinnati next week, it would appear Miami have the easier run in with Buffalo and the Jets.  I fancy Miami to hold onto the last playoff spot, but Baltimore are certainly a hot team right now and it's that kind of timing that won them a superbowl last year.
NFC Playoff Picture
The Seahawks at 12-2 have this conference all but finished. However, just about every other spot is up for grabs. The Panthers and 49ers at 10-4 occupy the wildcard places, only because the Saints are 10-4 in second seed. That could change if Carolina win on Sunday against Brees and co. The Eagles and Bears hold the third and fourth spots, but the Bears could lose that place if they lose even one of the next two games, with the Lions and Packers on the fringes, too.
Miami 24-10 Buffalo
You have to admire the way Tannehill lead the Dolphins to that win over the Patriots in week 15. Ultimately, their goal is to usurp New England as the dominant team in the AFC East and they've made strides this year. If they can make the playoffs and it looks like they should with two wins, then they could face a trip to Indianapolis or Cincinnati. Of course, they beat the Colts on their turf already this year, so neither side will fancy that visit from a resilient Miami.
Tampa Bay 17-28 St. Louis
The Rams beat New Oreans quite easily on Sunday and i's not the first time they've seen off 'bigger' teams at home. At 6-8, their season is over but they've still got something to prove. With a potential early pick in the draft, the Rams could be a wildcard team this time next year. As for Tampa, it was all too little, too late this term.
Dallas 31-28 Washington
The NFC East has been quite poor this season. The Eagles got their act together eventually and who knows, maybe Dallas will win their next two games and pip Philly to that spot in the playoffs. One thing is for sure, their defence is poor and will give up points. If Romo can keep his cool and not throw the ball away in the last quarter, then I fancy them for this road win.
Indianapolis 10-34 Kansas City
Kansas were the team to beat for much of this season. Then they lost a few games on the bounce and went under the radar. It doesn't take much to look at the standings and see they are still one of the top teams in the league. They finish off with two tough games but have their spot in the playoffs booked and this may well be the game they play in three weeks time, too. The Colts haven't been great recently and as their win one, lose one pattern continues, I can see Alex Smith putting up big numbers here.
Advertisement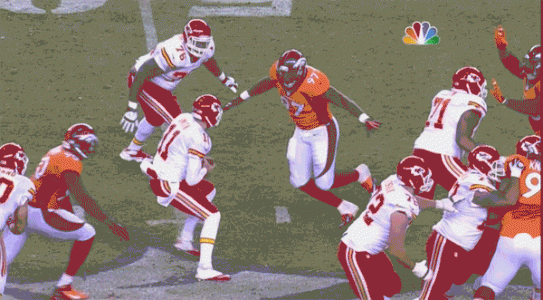 Cleveland 17-21 New York Jets
It's hard to get interested in a game that means nothing for anyone. Maybe Geno Smith is interested, though. The rookie QB hasn't endured a fantastic first season in the NFL but he has picked up a few memorable wins. Beating Cleveland isn't exactly memorable, but I expect they'll edge this game at Metlife stadium.
Tennessee 24-21 Jacksonville
The Jags put a few wins together. Enough to keep morale high and avoid being the worst team in the league, at least. That said, the Titans impressed me at times this season and although they sit at 5-9, I think they'll finish strong. A road win here and some big yards for Chris Johnson on the ground.
Minnesota 24-27 Cincinnati
The Vikings took a long time to realise Matt Cassel was their best option at QB. They have also lost a lot of games in the last minute this season. I think they'll come back strong next year and with AD returning this Sunday, should cause the unconvincing Bengals some problems, not enough for a win, though.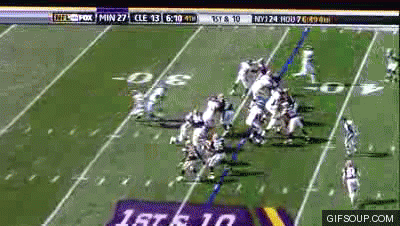 New Orleans 24- 23 (OT) Carolina (Sunday @6pm, Sky Sports)
This game means so much to both sides and it's hard to pick a winner. Carolina rolled into the big easy two weeks ago and lost. That said, of course it'll be a different game at home. The Panthers have been great this season, mainly on defence. That said, they haven't really had the toughest schedule and when it comes down to it, I think New Orleans know they need to bounce back here or else they lose their home field chances in the playoffs and I can't see them going far if they've three road games to play. Time for the Saints to win a road game or suffer the consequences.
Denver 28-10 Houston
I hear it's quite sunny and the wind ain't much to brag about down south. I subscribe whole heartedly to the Peyton in the cold theory. Yes, he's won games in the cold and yes, he's won in windy conditions. BUT, he doesn't play as well in those weather conditions. Alas, Texas is warm and Peyton and his side need to bounce back if they want to hold on to their number one seed.
Advertisement
Arizona 16-27 Seattle
Seattle washed out the Giants on Sunday and left their mark on the superbowl stadium this year. Arizona have been quietly confident as of late. They're on the fringes of the playoffs but realistically, barring a series of miraculous results, will miss out. That said, hey can take a lot from this season and much like the Rams, I expect to see them close again next year. As for the Seahawks, I'd imagine they've booked their accommodation for February already.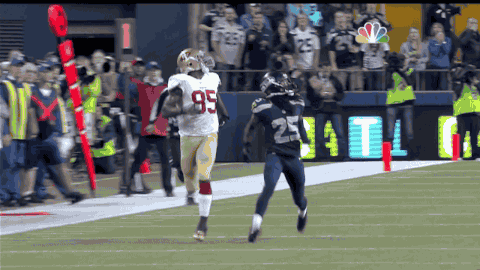 New York Giants 13-24 Detroit
The Giants continue to depress their fans, while Detroit seem to be pulling a Dallas-esque cock up at the wrong time. Stafford and Megatron haven't been so brilliant in the past two or three weeks, but I expect them to handle the Giants. Otherwise, they're out of the playoffs and they'll have nobody to blame but themselves. Poor Discipline and some bad drops are costing them right now.
Oakland 10-31 San Diego
The Chargers will be frustrated by this season. They've put up big numbers, Rivers has been a top five QB all year and yet, they're going to miss out on the playoffs. Partly because of their outstanding division. While they do stand a chance of sneaking in, it's unlikely to happen, given their trip to Kansas in week 17, as well as Baltimore and Miami playing the way they are.
Pittsburgh 21-24 Green Bay
The Steelers are another side, like San Diego, who will be a bit peeved to have finished where they have. A few small decisions and late losses have cost them and really, they've been a pretty solid football team. Big Ben, also like Rivers, has been brilliant this year and maybe next year, we'll see them return to the playoffs after two years in the cold. Green Bay should edge this, even with Rodgers, who will confirm his playing status on Friday.
New England 24-26 Baltimore (Sunday @ 9.30pm, Sky Sports)
This game is crucial in the AFC for many reason. If Baltimore win, they heave more pressure on Miami for that last wildcard place. If New England win, they get the second seed. The Ravens beat the Patriots last year in the playoffs and came very close the year before, too. I think they're playing better right now and you can sense the fury in New England over their injuries. A narrow ravens win, which sets up week 17 very nicely indeed.
Chicago 38-36 Philadelphia (Sunday/Monday @1am, Channel 4)
Both teams currently have one foot in the playoffs and that can change very quickly. Both teams have brilliant, entertaining offences, yet struggle on defence. Two of the best running backs in the game and two very good quarterbacks, too. I can see this being a high point game with the result meaning a week 17 showdown in both divisions. Maybe Chicago have the better offence, so I'm giving them the win. Maybe.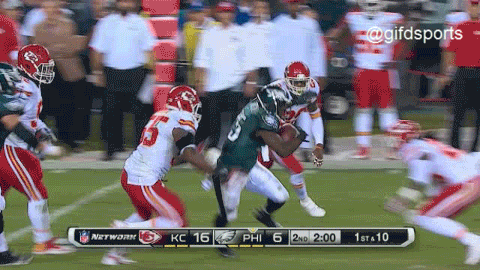 Atlanta 9-28 San Francisco (Monday/Tuesday @1am, Eurosport)
Last week I mentioned the fact that getting hot at the right time can mean a superbowl run and for me, the Niners are the team that look the most likely to go on a run now. All the pieces are fitting into place and at home, you'd have to fancy a win over an average Atlanta side. If Crabtree can make some big plays, it'll do him the world of good coming into the playoffs. Right now, I can't see anyone challenging the Seahawks more than the Niners.