This new Christmas beauty trend is set to leave your cleavage feeling the chill and might just be a step too far during winter.
Bedazzling is nothing new as most people know about the popular vajazzle but this Instagram trend is a chilly step up for the ugly Christmas jumper. Women are bedazzling their breasts as festive reindeer and sharing the results on Instagram under the hashtag #rudolphboob.
The design works by covering the nipple in red diamante studs or tinsel before applying googly eyes and felt antlers.
If you're brave enough to rock the look an Etsy retailer is selling Christmas jumpers with a hole already cut out for you.
Advertisement
The Etsy seller is called yoursassygrandma and they're not just selling the jumper to women. Men can buy their own version of the jumper too. The website reads: "If you want to stand out at your ugly sweater party, then this sexy reindeer ugly Christmas sweater is for you."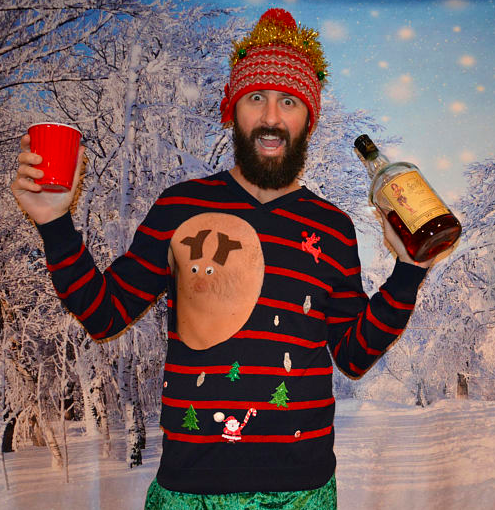 We might have to pass on this one!