Three weeks from Saturday, a massive general election will take place. Because the poll will happen on Saturday, it'll be a massive opportunity for students to take part and have their voices heard about the burning issues that young people face today.
But what parties should we support? Many people have a lot of questions about the whole process and a lot of confusion about where to get the right answers.
Luckily Stefanie Preissner of Can't Cope, Won't Cop fame has been answering a lot of questions about Irish politics on her insta story feed over the last 24 hours. She's answered so many great questions in an even-keeled, balanced way and it's a great help.
Below we've screengrabbed some great answers but be sure to watch her whole feed to get the video feedback.
On canvassers: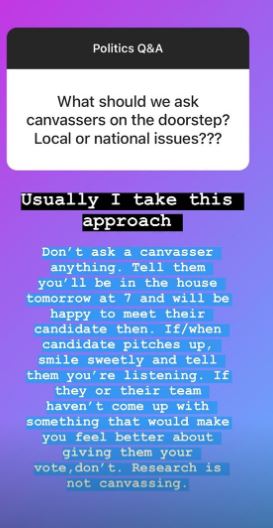 On the difference between the two main parties
Advertisement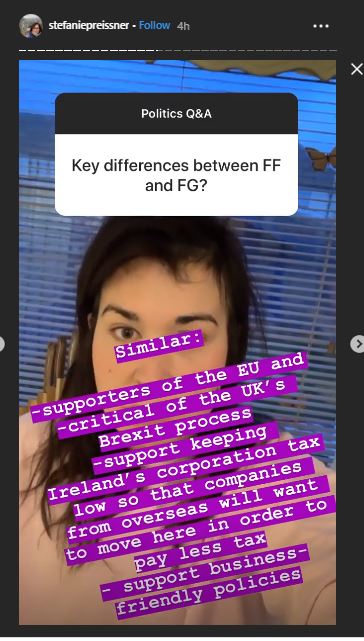 On the difference between left and right: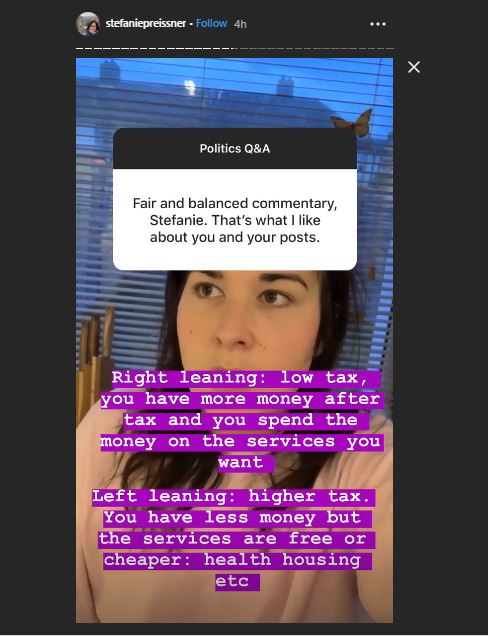 On the difference between the other parties: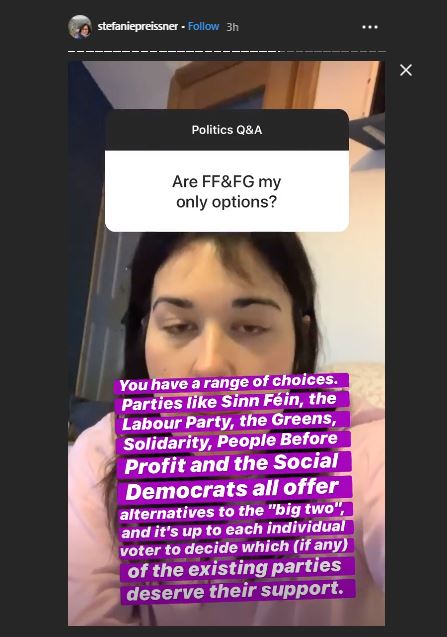 On the importance of voting:
Advertisement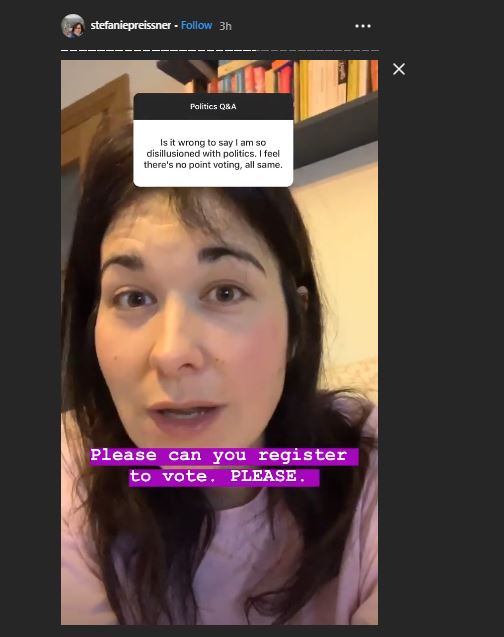 On the slogans of every party: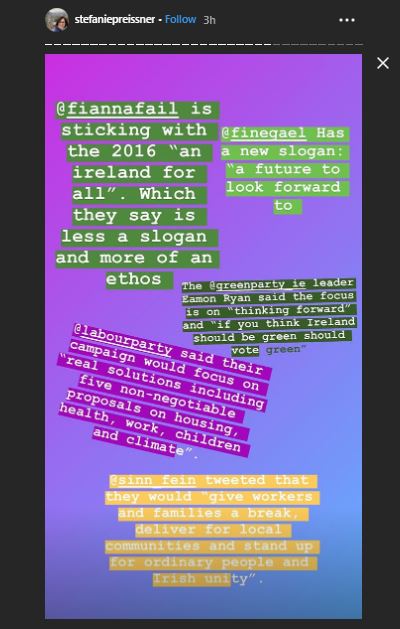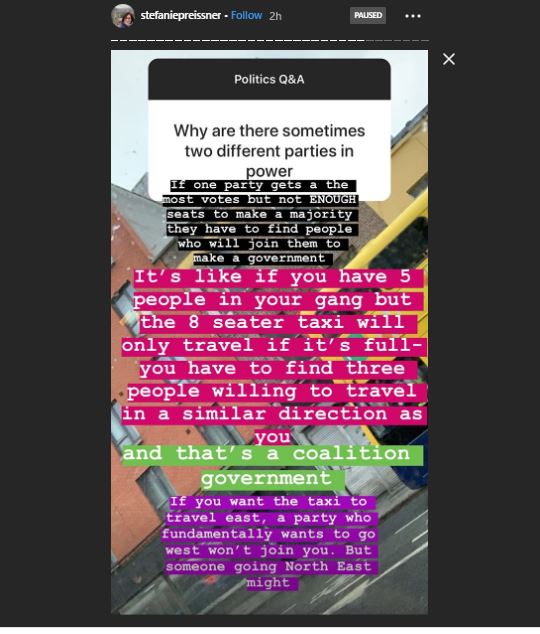 On how coalitions work: