It's the party we've all been waiting for...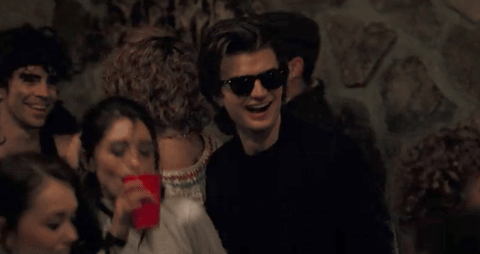 Dublin nightclub Hangar is hosting a very special Stranger Things party this December. The nightclub, which is situated in Andrew's Lane, will be turning the venue into a Stranger Things extravaganza.  The venue knows how difficult its been for everyone after their post binge of Stranger Things and wants to give us all a real-life upside down experience. Here's what the creators had to say about the event:
Stranger Things 2 hasn't even been online a week and we've already had our binging fun and finished the season in record time. What's left is a Hawkin's sized hole that needs to be filled before season 3 comes around next year (NEXT YEAR?! I CAN'T WAIT THAT LONG).

To help fill that gap, Hangar is going to be transformed into rural Indiana for one night only this December. Think S U R V I V E's now legendary score, Christmas lights that communicate with the Upside Down, sprawling maps of Hawkin's drawn in Crayon, Eggo's Cocktails (probably not because that sounds horrible), arcade machines, lots of smoke and obviously visuals from the most popular show on Netflix on our 20 foot screen!
Dress up as your favourite character and dance the night away to 80's classics. The event will take place on the 8th of December. To read more about the event and book tickets click here.
Advertisement
Halloween vibes in December means we're definitely in!