After the summer of our Irish dreams, September starts tomorrow and we can already feel a chill in the air.
Let's face it, who doesn't love the oversized scarfs, layers, and jackets released during the winter months. As the leaves fall to the ground, your autumn/ winter wardrobe is about to get a second chance to shine.
To bask in the joys of feeling your best dressed, Penneys have released their latest winter coat collection and it includes a gorgeous faux fur maroon coat that costs just €40.
The warm coat would be perfect for nights out or during those cold mornings on the commute to work or college.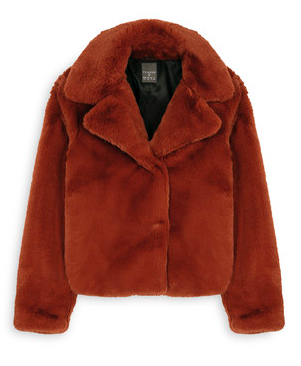 If maroon isn't your colour, Penneys have released a trench coat, a black puffa jacket, a red and oversized aviator.
Red Aviator - €40
Advertisement
Mustard Pu Jacket - €17
Over Size Aviator Coat - €40
Teddy Coat - €35
Black Pukka - €25

The majority of the coats and jackets are expected to drop in early and mid-September in Penneys stores nationwide.