I think everyone wants that flat stomach – right? Well, sorry to burst your bubble but there's actually no easy fix – soz.
The key to a flat stomach is 20% exercise, 80% diet and that's a fact. So there's no magic shake for you to get skinny before your six weeks of drinking and partying in Thailand – sorry hun. What you can do, however, is eat a decent diet and try out a few of these recipes.
We've included a breakfast, lunch, dinner and dessert so you can up off that phat ass and look like a hot tamale.
1. Berry spinach breakfast smoothie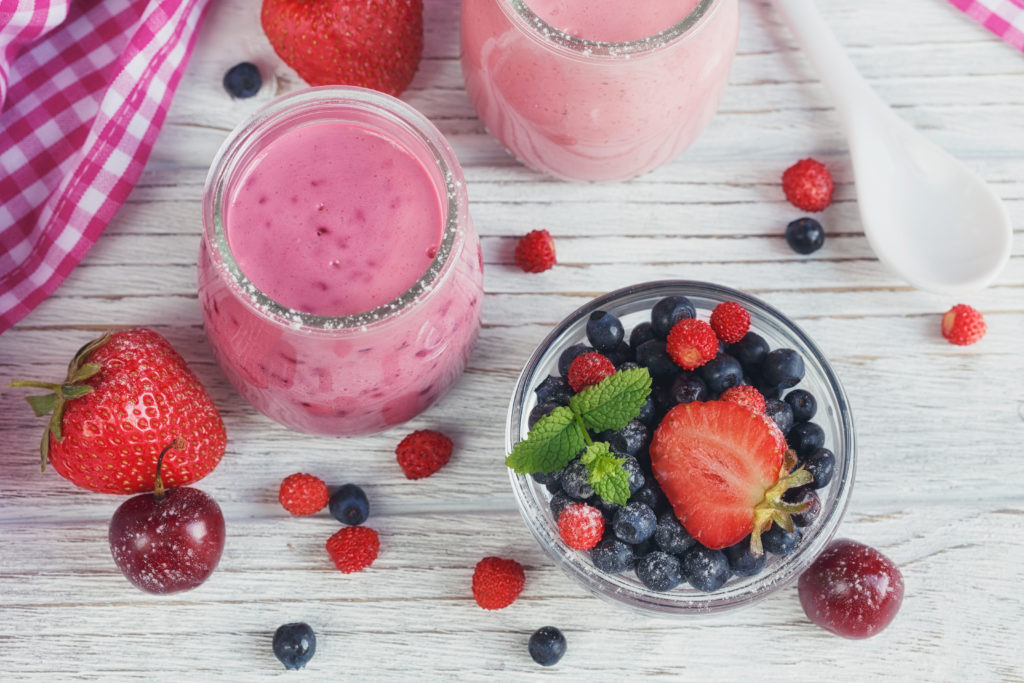 1 ripe banana
2 handfuls of frozen blueberries
2 large frozen strawberries
1 cup spinach leaves
1/2 cup milk of choice (dairy, coconut, soy, almond)
2 teaspoons protein powder (optional)
1 tablespoon of honey, or to taste
Blend it all up and enjoy.
Advertisement
2. Grilled chicken salad with avocado and mango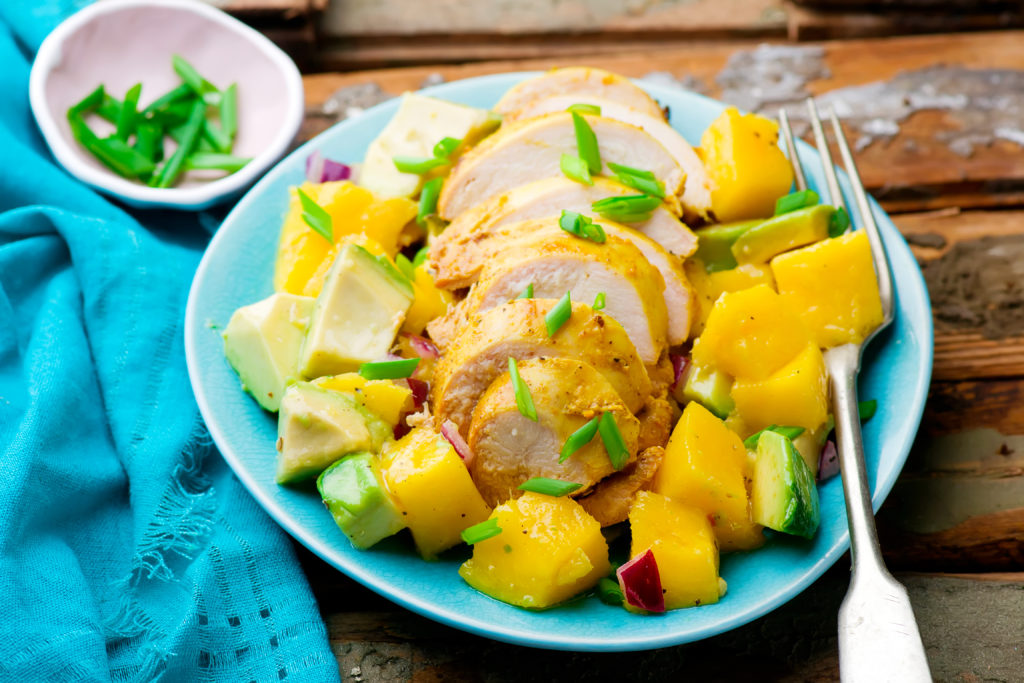 2 tablespoons olive oil
2 tablespoons lime juice
2 tablespoons mango chutney
1 tablespoon soy sauce
3/4 teaspoon grated peeled fresh ginger
1 breast chicken, sliced
full plate of salad of choice (spinach, kale, mixed leaf)
half a diced peeled mango
half an avocado
Combine oil, juice, chutney, soy sauce, and ginger in a small bowl. Place chicken on large plate; spread 2 tablespoons oil mixture over chicken. Turn chicken to coat, and let stand 5 minutes.
Grill the chicken for 4 mins each side.
Throw the greens, mango, avocado with the chicken in a bowl and add the rest of the dressing.
Advertisement
3. Teriyaki beef and veggie stir-fry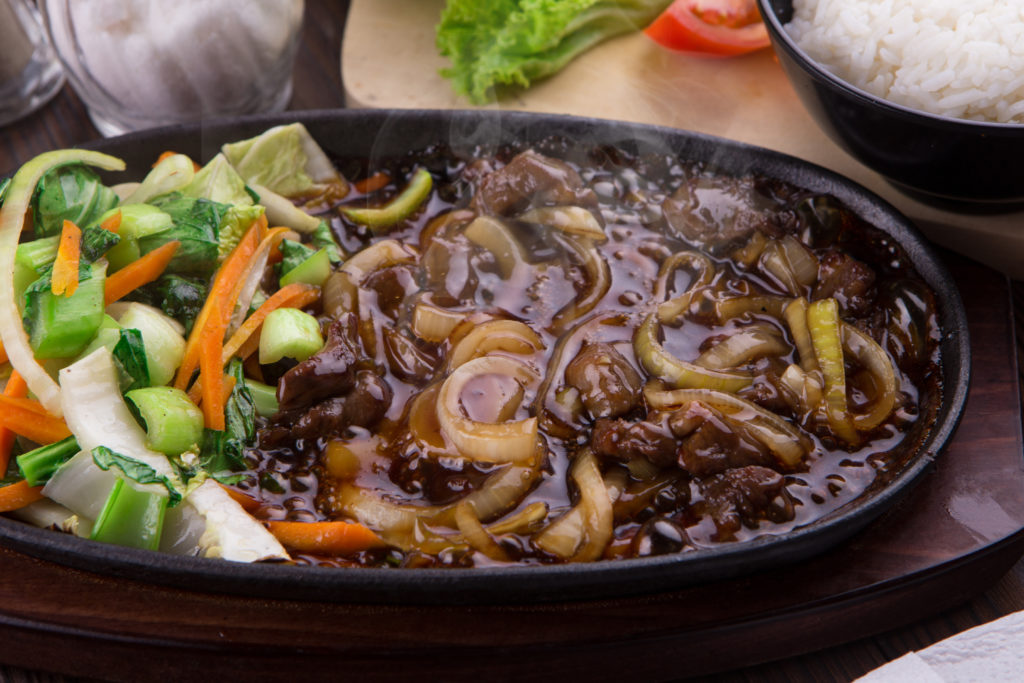 Gently fry 90g cubed beef tenderloin in 2 tbsp reduced-salt teriyaki sauce and lay over 100g cooked brown rice. Top with 32g sliced carrots, 50g chopped broccoli, 35g sliced water chestnuts, 40g sliced peppers and 3 tbsp light honey and mustard dressing.
Simples.
4. Chocolate Avocado Mousse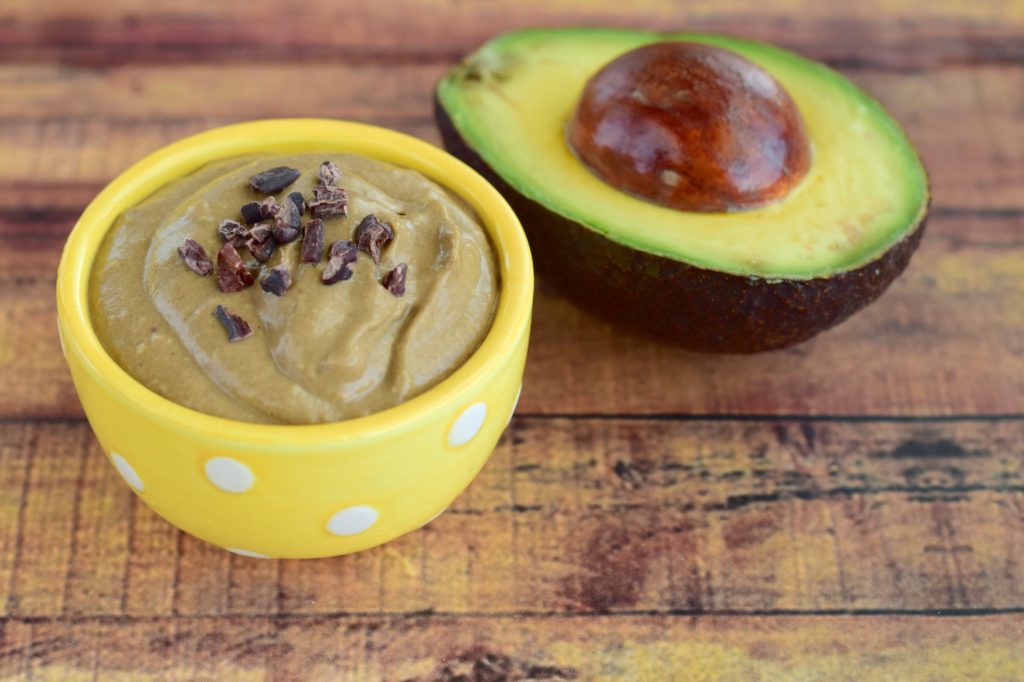 Advertisement
This bad boy is actually vegan (I know it's a scary word) but tastes delish.
2 ripe avocados
3 tbsp cocoa powder
60ml almond/coconut milk
1 tsp pure vanilla extract
pinch of salt
2 tbsp maple syrup
Put it in a blender and you're good to go. For a thicker mousse use less milk or vice versa for a thinner mousse.
Add us on Snapchat – @collegetimesct