Louis Walsh has announced he will stepping down from his position on the judging panel for the X Factor.
After being such a big part of the show for 13 years, Mayo Man Louis Walsh (65) is taking a step back to give way to a 'new era' for the X Factor. Louis has been on the show for the past 13 years, only missing one series, along side Simon Cowell and Sharon Osbourne for the most part.
In a statement Louis said ""I'm looking forward to another series of Ireland's Got Talent, going back to my day job as a manager, writing my memoirs and seeing the world."
The manager has been a constant part of the show, and up until recently he seemed pretty sure himself that he'd be back.
Speaking on The Ray D'Arcy Show on RTÉ One in April, Walsh seemed pretty certain he'd be back for the new season of X Factor. When asked if he was returning this year he said "I have a three-year contract and I've done two," he said. "So I must be back."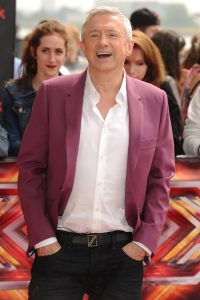 Amelia Brown, Managing Director of Thames TV said in a statement on Thursday that Louis is still a good friend of the show and "His contribution cannot be overstated. We would like to thank him for all he has given to the show over the years and look forward to continuing to work with him in the future."
Advertisement
Auditions are starting for the new season with 30,000 people applying so far. Sharon Osbourne will only be on the judging panel for the live shows, Simon Cowell will be joined by three new Judges for the auditions.
Also Read:
Tonight's Graham Norton Show Will Leave You Absolutely Sweating
Reese Witherspoon Confirms A Legally Blonde 3 Is Happening
Love Island's Adam Has Serious Beef With The Cast Of Geordie Shore