Cardboard cut outs of Mrs. Doyle were put up along the roads of Mayo as a road safety campaign to remind drivers to take plenty of breaks while driving over the bank holiday weekend.
The cut outs feature Mrs. Doyle with her signature cup of tea in hand, pointing her finger at drivers in a way that could only strike guilt into them. The Mayo road safety team chose Mrs. Doyle as she is an instantly recognisable figure.
However, within 5 hours of the Mrs. Doyles being erected, two were stolen from the N5 outside Castlebar and the N17 near Knock Airport. Noel Gibbons, Mayo safety officer, told The Journal that the thievery was "a real shame, because the campaign had received good support and aims to raise a lot of awareness."
Thankfully, many more of the Mrs. Doyles remain in their original place on roadsides across Mayo. The "Go on go on take a break" campaign was conceived as a way to draw attention to driver fatigue and, let's be honest, nobody would dare say no to one of Mrs. Doyle's "go on"s.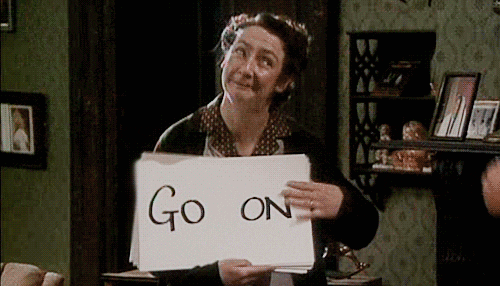 Advertisement
Bank holiday weekends are unfortunately notorious for being the busiest time on the roads of Ireland and because of this, road death figures soar. Gibbons has asked that whoever has stolen the Mrs. Doyle cut outs returns them and said that they would not be put off using creative campaigns in the future because of this incident.
This isn't the first time Mayo have gotten clever with their road safety either. For the 2016 Easter Bank Holiday, Mayo had their roads blessed to tell drivers "don't expect any miracles" and earlier this year, they used a clip of Mr. Bean driving to the dentist to urge road users to drive safely.
If you're driving on Irish roads this bank holiday weekend, remember that spending time with your family can really take it out of you. Go on, go on, go on, take a break.
Via: The Journal