It looks like the boom is officially back.
Every dog deserves its day but while you're celebrating your Christmas day what does your dog do? Practically none of our treats are dog-worthy so Tesco has stepped in to give your pooch a sweet treat.
Keeping with tradition, Tesco has released the pawfect range for your pooch which includes Mince Pies for Dogs, Christmas Pudding Biscuits and Pigs in Blankets Biscuits.
The products contain all natural ingredients and coated with yogurt and carob. Each of the Tesco handmade treats is retailing for €2.99.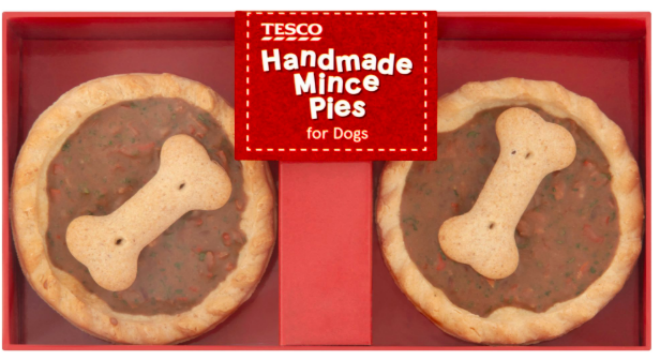 Advertisement
If you're looking for a treat for your cat, the range also includes the purrfect cat treat stocking for €4.99.
If you fancy treating your pooch, check out all of Tesco's dog treat range here.