As they say, all things come in threes... so we'd better be getting a heatwave in January.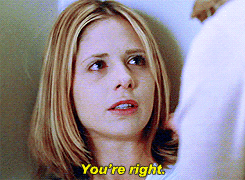 Weatherwise its been a mixed bag the last couple of weeks. Winter is officially here and everyone's had enough already. The coats wet, the hair's wet and the feet are freezing. It's just not good enough Irish weather - it's not. We deserve better. Here are some of the conditions you'll need to be prepared for this weekend:
Friday
Cold harsh spells and severe frost will sweep the country on Thursday night with snow expected to hit parts of Ulster. By midday cold showers full of sleet and hail. Some sunny spells with breakthrough throughout the day. Thundery bursts are expected throughout the country with lows of three degrees.
Saturday
Advertisement
Saturday morning will be cold and frosty. Brought spells will break in the afternoon with dry conditions throughout the country. Coastal areas will experience some small showers and temperatures will range from five to eight degrees.
Sunday
On Sunday morning frost and ice will begin to clear. Rain will begin in the afternoon and continue throughout the evening. Southwesterly winds mean one good thing - the temperature is set to increase by a whopping two degrees. Temperatures could be as high as nine degrees. The rain should clear to light showers by Sunday night with no frost expected.