Polly pocket was the toy of choice for every girl who was born in the 90s.
I have nothing but fond memories of Polly pocket sets, as it was the best 90s toy out there. They were the epitome of cool back in the day, and every school break was spent playing in the other girl's set you didn't have.
We've compiled a list of the coolest and most enviable sets that will you give serious 90s nostalgia.
1 .The Aladdin set was the coolest one of them all
2. And let's not forget the UNREAL Beauty and The Beast set
Advertisement
sigdl/Ebay
3. The pool set was only owned by the spoiled kids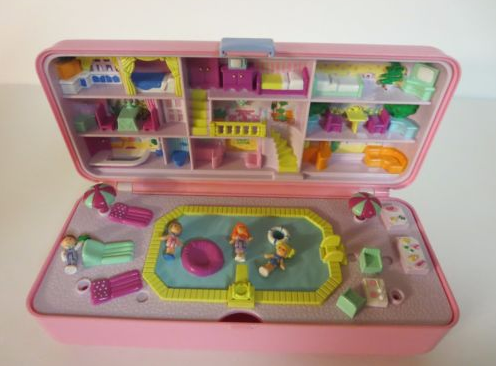 tlsteggs/Ebay
4. The Ballerina set was the greatest one of all
Advertisement
thistimearoundtoys/Ebay
5. Polly pocket made school fun, and lets not forget the UNREAL stamp
drik6083/Ebay
6. The heart shaped playroom set
Advertisement
bareva/Ebay
7. The famous water park set where you undoubtedly poured actual water down
yellowknit2/Ebay
8. The beach house that you always pretended you were on holidays in
Advertisement
shay40/Ebay
9. The nursery set that you wouldn't share with anyone because the babies were small
jkerstiens/Ebay
10. This light up fairy land that would occupy you for hours
Advertisement
bareva/Ebay
11. The café set that came with the chef
janjirhs-0/Ebay
12. The light up castle that made you think you were a real princess
Advertisement
cyclingrj/Ebay
13. Finally...the Little Mermaid set that you could make the ground MOVE
iheartsmurf/Ebay
If you want some more 90s nostalgia read: 13 Unreal 90s TV Shows You've Forgotten You Absolutely Love
Add us on Snapchat – @collegetimesct