Are you planning a solo trip to Europe this year? Never fear. There's nothing wrong with travelling alone, in fact it's one of the best ways to see the world. Not only are you able to do things at your own pace, you can make new friends and experience cities in a unique way. With that said, accommodation is crucial to having a great time, so we've found the best solo traveller hostels in Europe that'll guarantee the time of your life: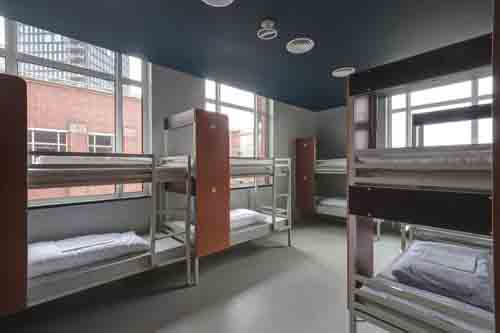 In their own words: 
The hostel mixes Dutch style with creativity and modern comforts, providing curious travellers with a unique and fun place to stay and socialise and the perfect launch pad from which to explore all that Amsterdam has to offer.
Beautiful features from the original 1920s building have been enhanced whilst creating relaxing social areas, a sunny and spacious atrium, a café, a library, a bespoke self-catering kitchen where guests can make and share food, and flexible spaces for meetings and events.
Promising solo traveller review:
Advertisement
I loved every second of my stay here. Great location, amazing employees, nice rooms, met lots of awesome people. Above all, I would definitely recommend it to everyone.
Proof:
Advertisement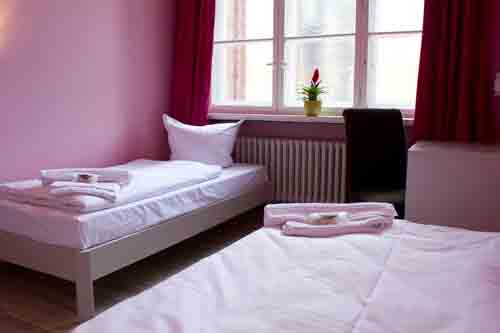 In their own words:
You want prime location? Check. We're in Friedrichshain, possibly the most happening area of Berlin - a neighbourhood filled with arty cafés, bars and one-off shops selling vintage clothing, music and all sorts of paraphernalia.
You want comfort and facilities? Check. Choose from our two-, four- or six-bed dorms, all ensuite and all with free Wi-Fi. And for those wanting a little more luxury, why not upgrade to a private hotel room.
You want more? OK, well there's our stunning Opera Bar and Restaurant, our swimming pool and sauna, our beautiful Laundromat, and last but by no means least, our tranquil inner courtyard garden oasis.
Promising solo traveller review:
Advertisement
Best hostel I've stayed in. Very clean and the staff are so welcoming and friendly. Nightly bar crawl is one not to miss. Met loads of new friends in a vibrant city. Comfortable beds and good shower facilities
Proof:
Advertisement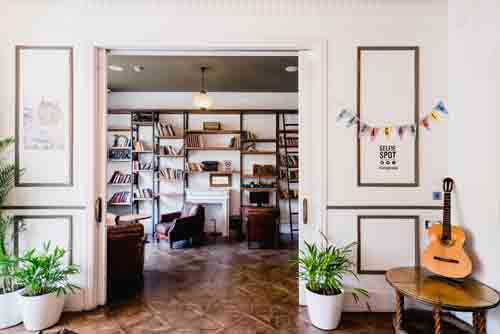 In their own words:
Once you come in our door, you will actually feel at home – everything is included: comfortable bed, 24 hours free tea and coffee, towels and linens, daily cleaning service, Wifi, large common areas with fully equipped kitchen, relaxing area, computer area, games and TV, plus an amazing terrace!
Promising solo traveller review:
I stayed here for the week I was in Barcelona. The price was good for what I had received. I am happy with my stay here. The staff was helpful and made me feel comfortable. The location was superb. The room was clean and I felt safe in the neighborhood.
Proof:
Advertisement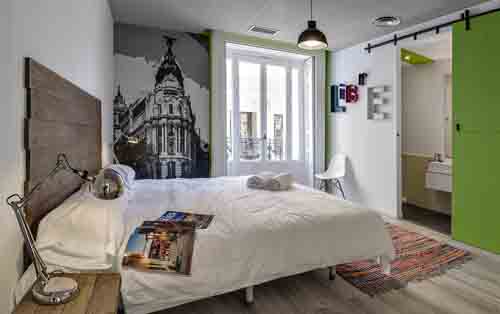 In their own words:
Advertisement
Having travelled around the world, we know how a hostel should be!
- Spacious rooms! some of our rooms have 35 sqm
- Free Wifi, also in the rooms
- Custom made bunk beds & first quality mattress! Big enough for U
- All our rooms are air conditioned & have lockers
- Maximum security with RFID key cards for rooms
- 24h Reception
- Girls only rooms, including a make up table with all U need
- Cool designed double rooms with ensuite bathroom
- U dorms for 4, 6, 8 & 12 people with shared bathrooms
- Premium U dorms for 4 & 6 people with ensuite bathroom
Promising solo traveller review:
During my stay at U Hostel I had a great time, not only because of the great location but also thanks to the amazing staff. I met people that I won't forget. There's a smooth atmosphere there and the rooms and facilities are more than acceptable. I can't wait to come back !
Proof:
Advertisement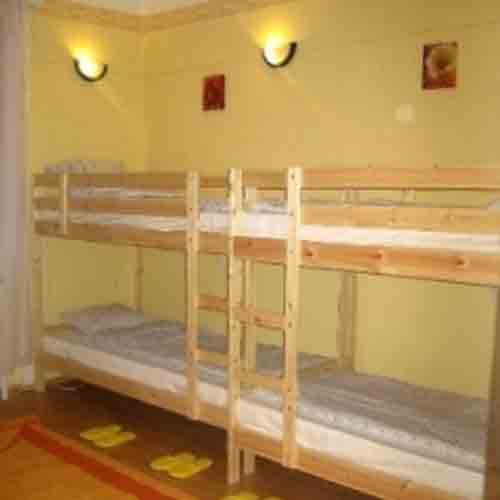 In their own words:
We thought of those girls too who are travelling alone or with a couple of other girls and dont wish to share their room or the bath with men! If you are one of them and you are looking for a nice, cozy, clean but a not expensive accommodation in Budapests downtown then Anadin hostel will be a good choice for you!
Promising solo traveller review:
It was very nice to feel like you were coming back home for the night, without the American fraternity brothers that seem to be a feature of every other hostel I've stayed in barging in at 3 in the morning and stumbling around drunk. Definitely recommended for women who don't want a party hostel--especially because the price was a bargain regardless!
Advertisement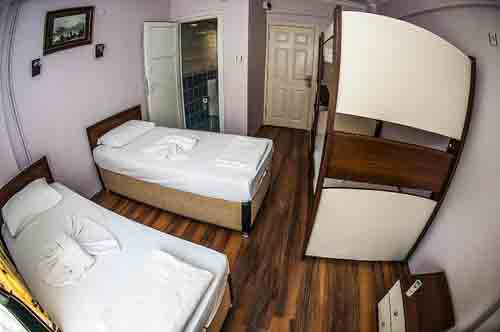 In their own words:
We have a rooftop cafe bar (with a unique view of Istanbul's Asia-side as seen from Europe 600 metres away) for meals and quieter evenings. During the summer time you can enjoy BBQ (Fish, Meatball, Chicken, steak) also you can eat fresh and cheap traditional and very tasty Turkish foods at our famous open air terrace restaurant.(great views of the Princes Islands,Blue Mosque, St. Sophia, Marmara sea...) You can meet other travellers from all around the world in our common terrace.
Promising solo traveller review:
Advertisement
This place is amazing. Every night was basically a huge party. It's super easy to meet people in the downstairs area. The location is right next to all the touristy stuff like the Blue Mosque (~5 min) and the Spice market (~10-15min). Also whatever sauce they use for their fries in the chicken doner dish at their restaurant is delicious.
Proof: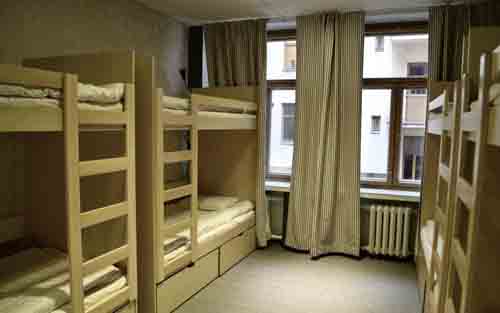 In their own words:
Advertisement
THE YARD is a concept hostel in the heart of Helsinki.  We are your home away from home, a place were you will always feel welcome and valued. Although The Yard is brand new, our values are traditional: Be accommodating to travellers and treat them the way you would wish to be treated when abroad. You'll feel right at home from the moment you walk in.
Promising solo traveller review:
One of the nicest hostels I've stayed in- warm, homely atmosphere :) I think it has just recently opened- so all the furniture is brand new, there's also a big TV in the lounge area where you can watch films or play games. The rooms are a good size, lots of electrical outlets for charging gadgets. The staff were lovely and gave me recommendations for cool places.
Proof:
Advertisement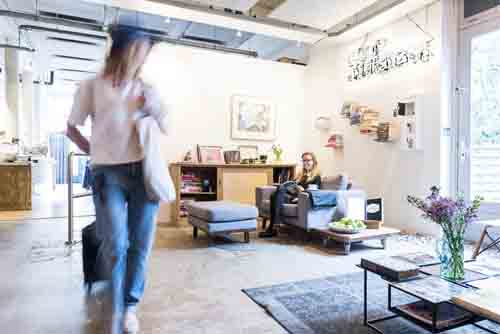 In their own words:
Ecomama allows joyful, conscious living in the heart of Amsterdam. It's the right combination of the coziness of a community, the luxury of a hotel and meaningfulness of a social business.
There's plenty of communal space to get inspired, dream, meet, share & connect. A living room, fully-equipped kitchen, communal table, indoor swinging-chairs and the teepee-tent (perfect for movie-nights) – the place is yours during your stay.
Advertisement
Promising solo traveller review:
I had a great stay at the Ecomama hostel. It is a very clean and friendly hostel with a great atmosphere. You can both stay solo like I did, or decide to participate in the many activities they offer at night. They always have some kind of outing or movie night organised and I think that's amazing.
Proof: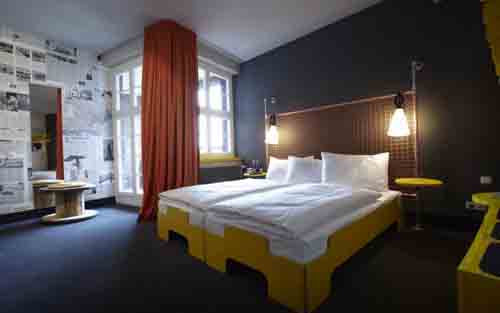 Advertisement
In their own words:
Hamburg St. Pauli is literally your launch pad to the trendiest districts of the city. In close proximity to the Reeperbahn, Schanzenviertel and Karoviertel districts, a number of the city´s best clubs, bars and cafes are on your doorstep; enjoy the vibrant arts scene and the hostel´s effortlessly cool atmosphere.
Promising solo traveller review:
This was the first time I've stayed in a hostel / hotel and I'd certainly stay here again. I stayed in the hotel section in a single room but it was big enough for a 2 night stay. Check in was easy and efficient and th staff spoke good English.
The room itself was pretty funky with skateboard decks as shelves and a singing fish on the wall in the bathroom.
Proof: