A sixth year holiday is an Irish tradition that many of us hope to be lucky enough to experience. It's a great way to mark the end of a year full of studying and stress, and the perfect send off for you and your friends before you all separate and go off to different colleges around the country.
There are hundreds of places to choose from when you and your friends are trying to decide where to go, but these are all tried and tested holidays that you can be sure to have a fantastic time at. The essentials that most sixth year holidays consist of are booze, night-life, beaches, sun and plenty of sun cream.
1. Zante, Greece
Whether you and your friends are looking for an all out sixth year holiday with nightclubs, drink and hundreds of other students, or just a relaxing, activity filled holiday, Zante is the place to be. You can find busy night-life in Laganas between July and August when loads of young people go to celebrate the end of school. The local beer (Mythos and Alpha) are refreshingly cool in the sweltering heat of the island. The Greek food is delicious if you're willing to try it, and you can find yourself some authentic skewered meat kebabs to finish off your night of drinking. As well as partying, you can rent your own quad bikes that you can take around the Island with you and see everything that it has to offer. With amazing views and fabulous terrain, this is an adventure you will remember forever.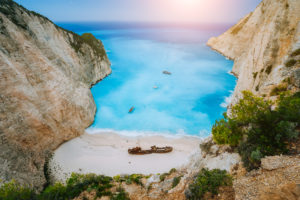 2. Malia, Crete
This is another Greek destinations that offers everything from relaxing by the pool or the beach, drinking cocktails and going shopping, to partying until 5 a.m on Malia strip and heading to a beach or boat party, meeting loads of people on the same wild holiday as you and your friends. Malia is surrounded by lovely little villages you and your mates can retreat to when you're not feeling the night life, but be able to get a ten minute taxi into the madness. Crete is also quite cheap, and a meal out can cost you 15 euro each for full courses and a few bottle of wine. With places to shop not too far away, this holiday will cater to everyone, without having to spend too much moola.
Advertisement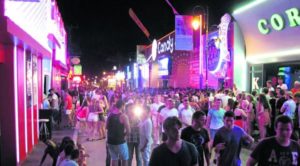 3. Magaluf, Spain
If you and your friends are looking for that wild sixth year holiday that everyone talks about, there's no other place but Magaluf. I'm sure you've heard all about it and I can't tell you anything you don't know already but this place is absolute madness, and you're certain to find other people who have the same holiday idea as you do. With a strip full of bars and nightclubs who will almost physically fight for your time, cheap restaurants, world renowned nightclubs with the hottest acts of the summer playing live, unholy heat, and the famous Rushkinoff cough that you'll take home with you. This will probably be one of the best holidays you could go on with your friends, but make sure you're mentally prepared for the madness.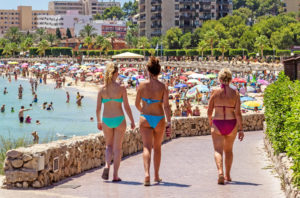 4. Sunny Beach
Sunny Beach is less popular these days for Leaving Cert students, but nonetheless it's still a great spot to head to for a wild week with your friends. The area is not as crazy compared to clubs and such in Magaluf, but still good enough to enjoy your night and have a good night. Sunny Beach is ridiculously cheap and your money will go a very long way while you're there. It's the perfect place to spend the day eating and drinking and sitting by the beach, and come night time, you'll find it a great place to go bar-hopping from club to club. Day activities include water parks, sailing, water sports, boat trips, pub crawls and jet skis.
Advertisement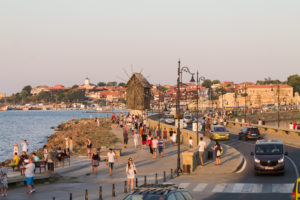 5. Inter-railing
If you and your friends are more of the cultured types, inter-railing is probably right up your alleyway. With loads to see no matter what direction you head in, you're sure to have a great time. You'll meet loads of people on the same wave-length as you, and see hundreds of sights that you'll never forget. Inter-railing can be more of a pricier holiday as you're travelling in and out of different countries with different prices. A recommended trail would be to head to Germany, Slovenia, Lake Bled, Czech republic, Croatia, through Hungary and end up in Italy before heading home after a few weeks seeing all around Europe. This holiday may not be as relaxing as the others with all the travelling, but it's a great way to see Europe before heading off to college for three to four years. You'll experience everything these cities have to offer, as well as tasting all the local beers they have on tap. Pack lightly, and get use to sleeping on stuffy trains!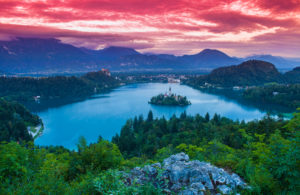 This list of five places to consider when booking your holiday will give you an idea of what you might be looking for. It's recommended that you book your holiday the beginning of sixth year to guarantee cheap prices, so share with your friends and get the ball moving!
"Back to School" content is brought to you by Currys PC World, Ireland's largest range of home electronics and household appliances at unbeatable prices.