Picture this: It's Saturday night, you're glammed up to the nines, out on the piss with your best mate. You got a bit of good news earlier on in the evening so you and your partner in crime are out in full force on the sesh.
We're putting ourselves in Saoirse Ronan's glamorous shoes here, cos ya know this is how we imagine what went down at the Golden Globes when she brought her best friend Eileen as her date to the event.
Saoirse (pronounced like Inertia), gave a shout out to her BFF in her acceptance speech for the Best Actress award. Eileen,  an actress herself, played Nancy alongside Ronan in the movie Brooklyn.
Like all good buddies, Eileen O'Higgins was on hand to celebrate her pal's big win. Judging by this pictures, the girls look like they're having a ball and we can't help but wish Eileen was one of our mates.
Saoirse with Eileen O'Higgins, her best friend and date to the #GoldenGlobes pic.twitter.com/3nYKVZJePJ

— Saoirse Ronan (@saoirsenews) January 9, 2018

Advertisement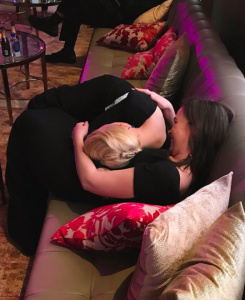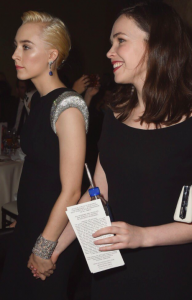 Saoirse and Eileen are decked out in all black, in solidarity with victims of sexual misconduct #MeToo.
We're wondering if they're like the rest of us the morning after? Did one turn to the other looking for a blow by blow account of the night cos they can't remember anything?
Eileen: 'You didn't do anything bad Saoirse, sure everyone was drunk and you have your golden globe.'