An appearance from Saoirse Ronan on Jimmy Kimmel last night made us feel pretty nostalgic - the Lady Bird star shared a fake ID story with the late-night talk show host and we were instantly brought back to a simpler time when we had two major worries. 1) How can we get our crush to know we're alive? and 2) Where are we going on Friday night?
The Oscar nominee explained how she once tried to use a fake ID in America.
I only used one once, and I wouldn't recommend it to anyone. It's ironic that I'm an actor and it terrifies me so much to pretend that I'm someone else. My friend, we were going into this club, I was about 19 or 20 at the time, and she wanted to go to this really cool club. She said 'Listen, I've a spare ID. Just take this'. I was like 'What do I say if he asks me questions? Should I do an accent?'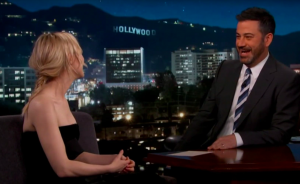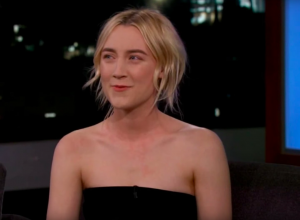 Remember when you were practically 18 but your date of birth hadn't quite caught up with your mindset? You'd be dying to go to a pub or a club and had the bright idea of chancing your arm with a fake ID?*
Advertisement
I borrowed one from a friend of a friend who was Swedish. She had blonde hair - I had blonde hair with black roots. She had a date of birth - I had a good memory. It was a dead cert. I even practiced a Swedish accent.
It would have all been grand if a pal hadn't addressed me by my name in the queue resulting in the bouncers telling us to piss off go home. Sound.
Didn't even get a chance to do my Swedish accent.
Anyway, here's a look at Saoirse's chat with Jimmy Kimmel. The Carlow native also admits to convincing her Lady Bird co-star Timotheé Chalamet to get a fake ID and chats about her mam's brief encounter with George Clooney at the Oscars.
(Don't try this at home kids, watch some great TV instead!).