Back in 2011, when reality TV shows about twentysomethings were on every British channel, Irish TV bosses decided it was time for Ireland to have its own version of Jersey Shore and, lo and behold, Tallafornia was born.
What came next was a television show that filled Ireland's gossip columns and resulted in countless Facebook pictures of people you know getting in a selfie with a Talla cast member.
Ending in 2013, Tallafornia was only 22 episodes long; bizarrely, a Youtube mockumentary series called Tallafornia Swipe satirizing the show became more popular than Tallafornia. We decided it was time to uncover what happened to the original cast that rocked the nation.
Nikita
Nikita was, to put it lightly, a controversial character. The arch nemesis and on and off lover of Cormac, Nikita's one-liners left us howling, including the most quoted line of 2016 "she's a backstabbing, two-faced, hooore". One of the funniest moments, and one of the controverisal moments of the show, came when Nikita gave Philly a lap dance.
Where is she now?
Nikita, who previously starred in the Republic of Telly and was set to star in another reality TV show before it was axed, has kept out of the spotlight and currently works for a bank.
Advertisement
Sadly, in 2016 she featured on the Humans of Dublin page and revealed she wished she'd never gone on reality TV. People's reaction to spotting her on the streets of Dublin is still hilarious:
Just heard a really distinctive laugh and was like 'hmm I recognise that sound' turned around and Nikita from Tallafornia was behind me

— Ste (@notstelfc) July 1, 2017
Cormac
The man who once muttered the lines "I'm usually about quality but when I'm shopping it's about quantity", The Corminator was one of Tallafornia's most talked about stars and loved eating five eggs a day. One of the angriest contestants, Cormac clocked up a hefty number of rows with his castmates.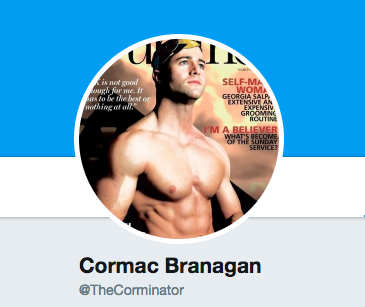 Advertisement
Where is he now?
Cormac still loves eating eggs and it looks like he's back taxiing. He had a website that sold Cormac merchandise called Corminator.com but unfortunately the website is no longer active.
Kelly
Oh, Kelly. One of the most liked housemates, Kelly's fiery romance with David was short lived.
Where is she now?
A personal trainer and nutritionist, Kelly has done well for herself since leaving Tallafornia. Kelly wrote a book called Build Your Own Body. Kelly loves sharing a no makeup selfie on Instagram and isn't she only gorgeous. You can follow her on Instagram through her handle @itskellydonegan.
Advertisement
Phil
Phil's, the self-identified womanizer, best line included "When I'm drunk, shit happens". Phil's time on Tallafornia is remembered for his blow up with Kelly, trying to 'score' Aisling in season two and his weird romance with Nikita.
Where is he now? 
Recently Phil, or Philly, ended up in the spotlight once again when he appeared on First Dates Ireland.  Searching for love on TV is not Phil's destiny. After revealing to the team he was "guaranteed a second date" and asking his date Amy if she had plastic surgery, the date in question was a disaster.
Amy was not impressed and insisted she had met maturer 18-year-olds. According to Phil, he now works as a personal trainer and is still available for TV appearances.
Advertisement
Dave
Dave once told Kelly "You're dead to me" and turned their 'dead' relationship into a two-year long affair. David works closely with Jay in a gym the pair opened together called GO Gym.
Natalie
The Oprah of the house, Natalie's best lines included "He's not crying chicken" when trying to comfort Kelly after a row with David. Natalie's time on the second season was marked by her new relationship with, ironically, Marc. The pair dated for several months but their relationship ended shortly after the second series finished. It doesn't look like it ended well:
Cormac said im a bad role model its cool cause I think hes a shit role model too taking steroids and afraid to eat a mars bar #justsaying

— Natalie geraghty (@natalie_gero_) January 24, 2013
Advertisement
Where is she now? 
With over 10,000 followers on Twitter, Natalie was very active on social media active for a number of years. Now she's gone off the radar, last posting in 2017. Apparently, Natalie now works for the Sky Customer Care team.
Jay
The nicest member of the Talla squad and the most normal, Jay, like Natalie, became the voice of reason on the show.
Advertisement
Where is he now?
The former stripper is now a part owner of the Go gym in Greystones with his fellow Tallafornia buddy Dave.
Marc
Only coming into the show during its second season, which saw the cast film in Santa Ponsa, Marc went on to star in the UK's Big Brother.
Where is he now?
No longer a fan of reality TV, or at least appearing in it, Marc has graduated from Maynooth University with a first class degree in Chemistry and Molecular Biology. To follow Marc on Instagram click here.