Eating healthily doesn't have to be a daunting thing. Maybe you're looking to drop a couple of kilos, save some money or just have a little bit more energy. Thankfully, the folks over at Aldi have made this so much easier with a wide selection of products to make quitting the cola bottles feel more like a molehill than a mountain.
Aldi's Super 6 (49c each)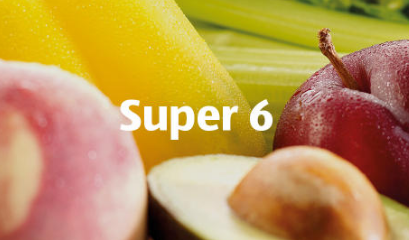 The Super 6 is when Aldi chooses 6 items of fruit and veg to sell for 49c each. At the moment, for example, the Super 6 consists of loose sweet potatoes (49c per potato), a bag of microwaveable salad potatoes, cooked beetroot, mushrooms, celery and scallions. You can use the fruit and veg on the deal to make smoothies, soup, stir-fries and salads (AKA. the four 'S's of healthy eating).
Bag'n'Bowl Falafel (99c)
Advertisement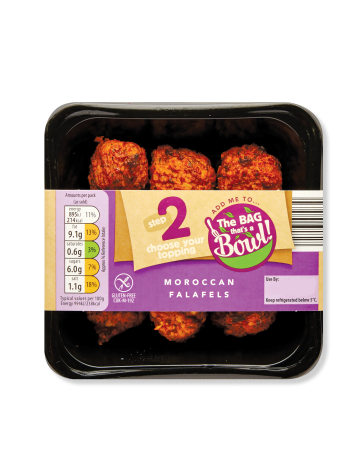 The Bag'n'Bowl Falafels are designed for Aldi's create-your-own-salad range but ignore that. These bad boys are delicious and the perfect size to chuck on top of your salad with a greek yoghurt dressing or pop into your pitta with hummus. Aldi also have two other larger packets of falafel: The Deli Moroccan Falafel and The Deli Mediterranean Falafel. All of Aldi's falafel is vegan-friendly and chock full of chickpeas, meaning they are a great source of protein and fibre. At 214 calories for 4 and a half little falafels, they're a great way to feel full for longer!
Paleo Bars (89c or €3.49 for 5)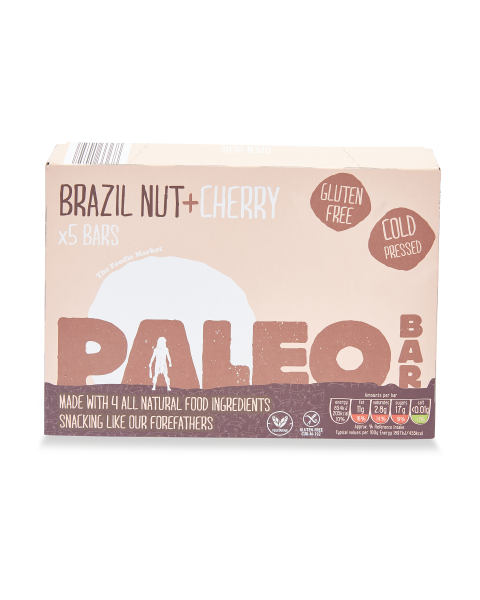 Aldi's paleo bars are honestly so tasty and come in two flavours: Macadamia and Coconut or Brazil Nut and Cherry. Bear in mind, the ingredients are natural but seeing as dates are used to sweeten the bars, they are very sweet and full of sugar. It's nice to have a sweet treat without feeling too guilty, though, and the brazil nut and cherry is kind of like a sticky, moreish cherry bakewell chew.
General Fruit and Veg (Prices vary)
Advertisement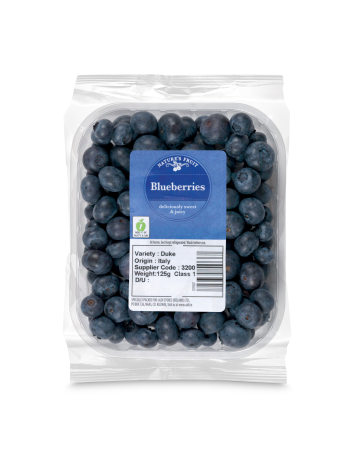 Aldi has such a large selection of Irish and international fruit and veg at very affordable prices. You can pick up things like a bag of spinach for €1.39 - spinach is tasty, low in fat and packed full of vitamins, fibre and protein. Use your spinach as the base to a salad, simply add some sliced red peppers, raw broccoli, shredded carrot, some nuts and the dressing of your choice. Grab some blueberries for only €1.79, to eat as a snack or to top your breakfast with.
Duneen Natural Greek Style Yoghurt (79c)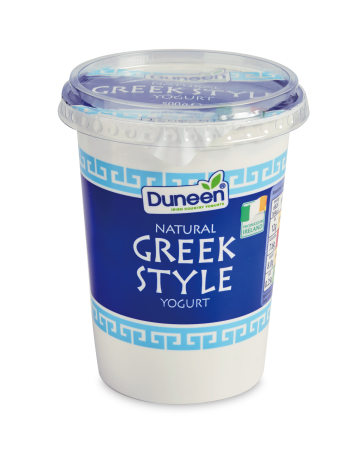 Speaking of breakfast, Aldi's greek style yoghurt can't be beat at only 79c per tub. Use it in Mediterranean salad dressing, marinades, for desserts and for breakfast. For a filling and nutritious breakfast, top the greek style yoghurt with berries and fruit and a small fistful of granola or oats.
Sowan's White/Tricolor Quinoa (€1.99)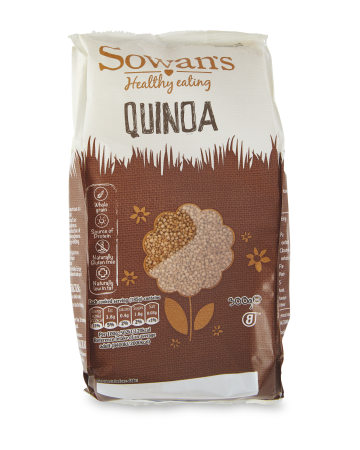 Quinoa was last year's big health food buzz word and for good reason. Quinoa offers more fibre and protein than brown rice would and contains essential amino acids, such as lysine which helps to fight cold sores. Throw some cooked quinoa into a salad to bulk it up or pair it with a stew, pasta sauce or stir-fry. Some people even eat it for breakfast - add some chopped apple, cinnamon and nuts of your choice to make a healthy breakfast apple crumble.
With these six simple products, you can begin to make small steps towards a healthier lifestyle. You'll be more Roz Purcell than Roz Purcell in no time.