Wining and dining is always made more special when you can bring your own wine (or any choice of booze) and when it comes to eating out, BYOB is most definitely in.
Fancy heading out for some delicious grub? Worried about all the extra spends you'll need for a few drinks? Fear not my friends, because we've rounded up 5 of the best BYOB places in Dublin. The pleasure was all ours.
1) Rotana Café
This cute little spot in Portobello which was voted one of the best restaurants in Ireland 2013 and 2014 (bit of restaurant trivia for you there) serves up delish Lebanese food.
The set dinner menu includes a starter and a main. Grab the early bird from 2-6.30pm for €18.90 or if you're heading out a bit later, the dinner menu is a reasonable at €20.90 (that's from 6.30-11.30pm). Corkage is free and we'd like everything on the menu please. Have a gander yourself here.
Advertisement
2) Little Jerusalem
This quaint Rathmines restaurant offers up the best of Lebanese and Palestinian cuisine and there's no complaints from us on price either.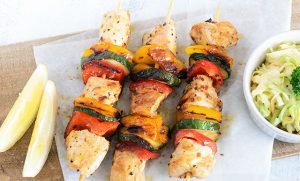 If you're heading there, which you absolutely should, the blink and you'll miss it spot is based on a little side street off Slattery's.
Image source: Little Jerusalem
3) The Vintage Kitchen
Advertisement
Open Monday to Saturday, this spot is based beside Mulligans pub in town. While the menu is more expensive than our other finds, if you feel like splashing out on tasty grub, there are far worse places to do it. Check out what's on offer for dinner here.
Corkage fee is €3, and word to the wise it's defo worth booking a table in advance.
4) Mushasi
If you like sushi than this BYOB spot is right up your street. It has three different spots - Capel Street, the IFSC and Sandyford - and corkage is €6.
Feast your eyes on the menu here.
5) Zakura
This restaurant is teeming with some fine sushi and Japanese cuisine. For a buzzy atmosphere and a reasonable priced menu, you can find a Zakura on Baggot street and Wexford street.
Corkage is €4.