The hip-hop world woke up to a new badass B, other than Beyoncé, in 2017 when Cardi B stormed the charts with her number one hit 'Bodak Yellow'.
The singer has been riding high since then and has collaborated with the likes of multi-Grammy award winning Bruno Mars.  The former stripper turned her Instagram fame into solid gold by signing her first record deal in 2017. There's no stopping the Bronx native and 2018 looks like it's going to bring even more success for the gal. If there's one thing Cardi has it's the spirit and conviction and we're claiming her as one of our own and here's why:
1. She isn't afraid to poke fun at herself
Only someone who makes a questionable fashion choice has the confidence to pull it off. Cardi B pulls it off, rips up the rule book and compares herself to Edna Mode from The Incredibles.
2. She's a Penneys hun
We all love a bargain and that includes Ms Cardi. While 99% of us love Penneys, Cardi loves a US alternative brand Fashion Nova 'cause:
Fashion Nova is one of the only real things really just fit my body... Those high-end designers I love them but none of there jeans fit this ass. None of them.
Advertisement
She wants to promote affordable fashion and we're all here for that.
3. Her laugh is legendary
If you love Cruella De Ville then you'll love Cardi's cackle. It's a beautiful sound that transcends languages, borders, and galaxies and has the power to bring us all together in heavenly unity.
4. She keeps it real
Fame seems like a terrifying ordeal but Cardi isn't going to allow something like fame scare her 'cause she ain't scared of shit.
The thing about some celebs they don't like to say shit cause they fear they will lose fans or fame, I ain't scare of shit .I will always speak on how i feel I'll be damn if fame and other people have me being a slave of my own thoughts .

— iamcardib (@iamcardib) January 21, 2018
Advertisement
5. She isn't hiding her crazy for anybody
It doesn't get more real than this: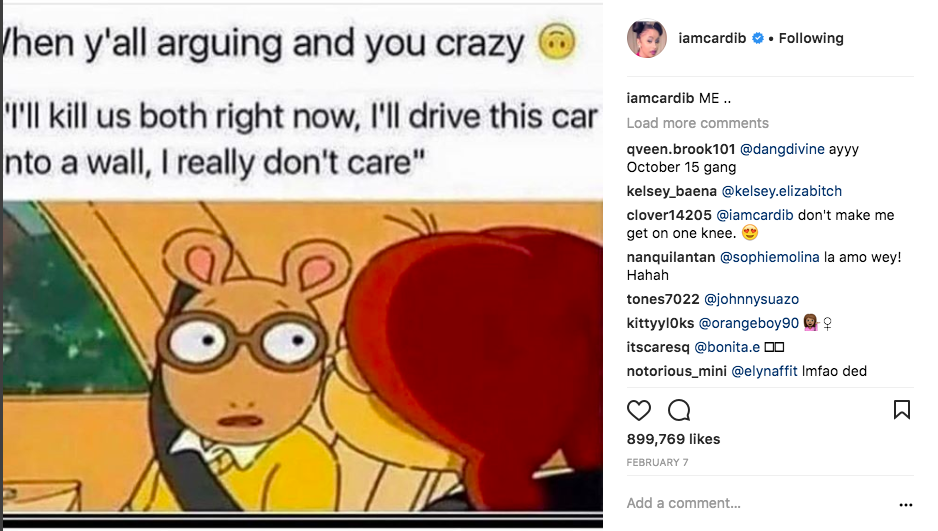 6. She ain't afraid of no makeup-free selfie
And if you thought for a second that she was going to be one of those people face tuning for their lives you were wrong.
Advertisement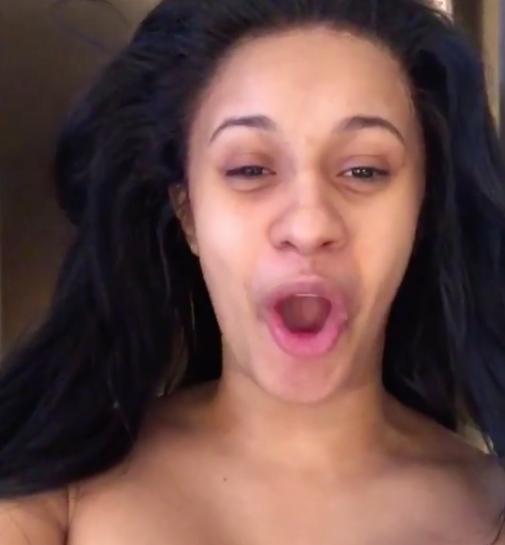 7. She's the classic underdog
Cardi's rose to fame on Instagram and her first major appearance was on the reality show Love & Hip Hop: New York. People may not appreciate that she got her big start on a reality show but Donald Trump did, so what kind of president precedent is that? The singer was blown away by Jennifer Lopez's rendition of her song 'Bodak Yellow', a fellow Bronxite, on J.Lo's recent tour and fangirled about it on Instagram. Click here to check it out.
The take away from this: she's insanely talented and the world needs to take note. Now, we just need to try and find a way to get tickets to see this legend live at Longitude...