It's time to introduce our incredibly stylish new segment: Collegetimes finds street style!
Ever walk down the street, look at someone and think "Jaysus, I love that!" but don't have the nerve to ask them? Well, now we have you covered. By finding the most stylish people in Dublin you can try to replicate their iconic looks.
On Wednesday last, Steve, the videographer, and I roamed the streets of Dublin in search of one thing: people with style. Dublin didn't let us down.
Here are some of the most stylish people you'll find walking around the streets of Dublin:
Hannah, NCAD student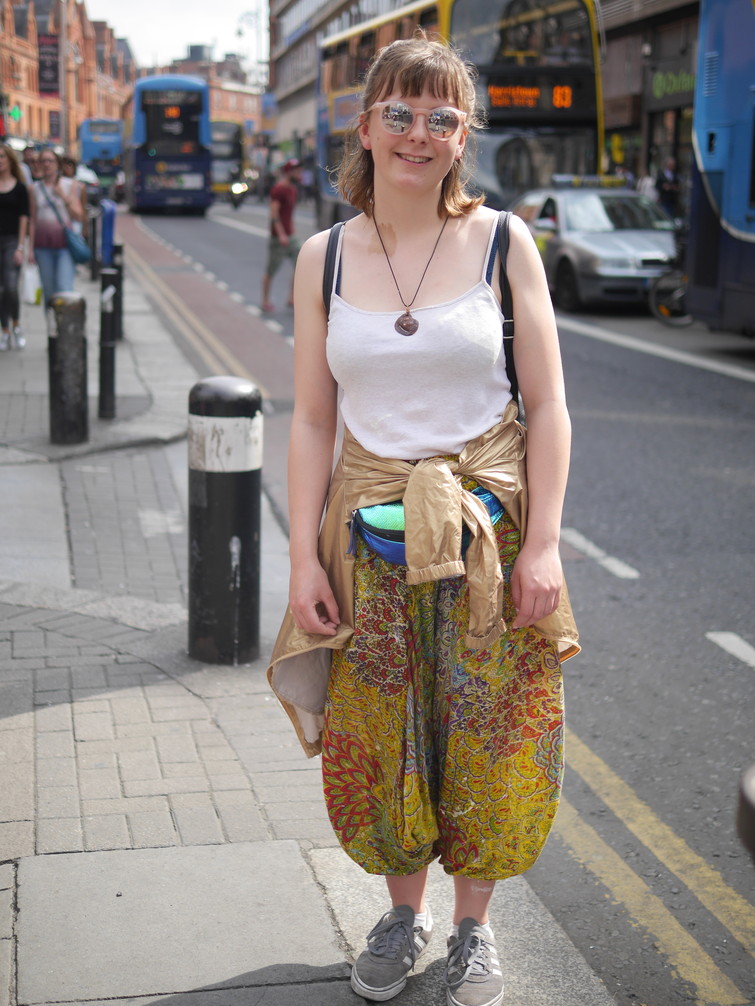 Style: Hannah was on her way back from her end of year project. We loved the floral hareem pants and her metalic gold raincoat. Hannah loves finding vintage bits in charity shops and takes inspiration from her friends.
Advertisement
Sarah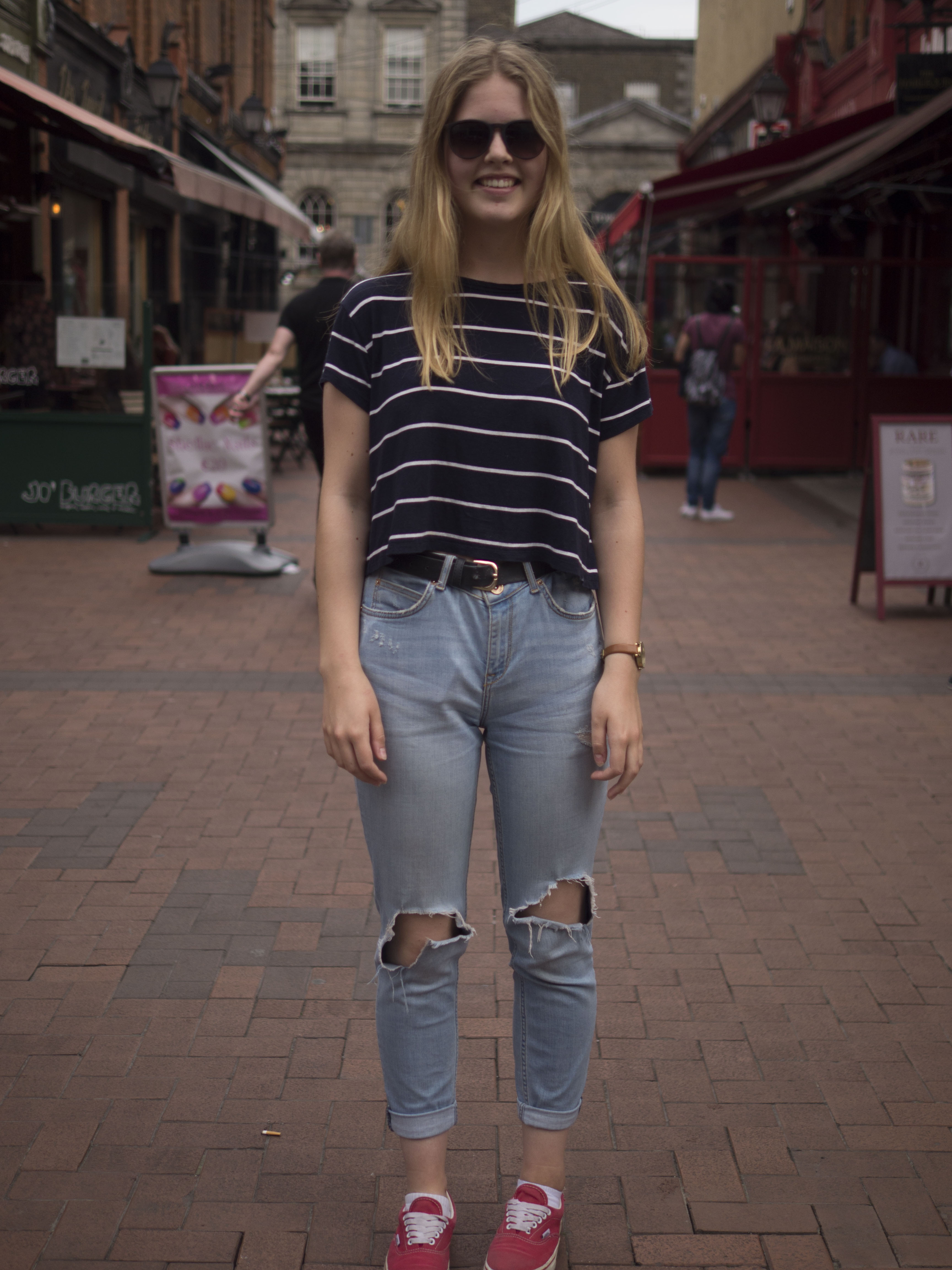 Style: Sarah reminded us of a young Kate Hudson. We loved the ripped jeans and nautical top.
Stephen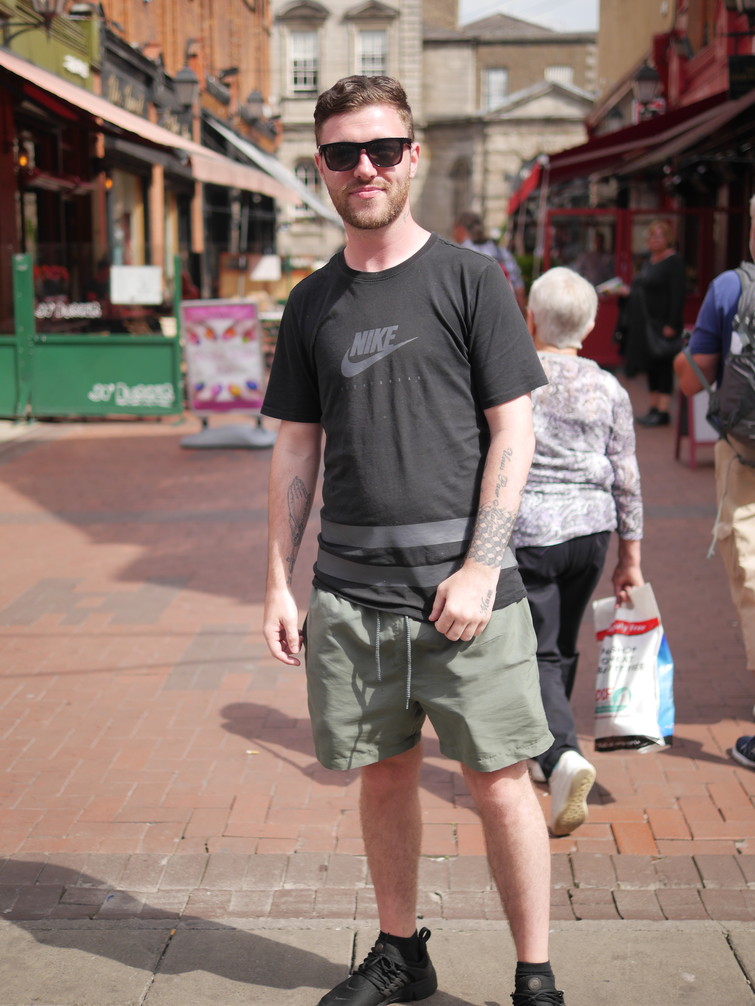 Style: Stephen caught our eye with his cheeky chap personality and had a great sense of casual style.  Kanye would be proud of his khaki green shorts.
Advertisement
Anne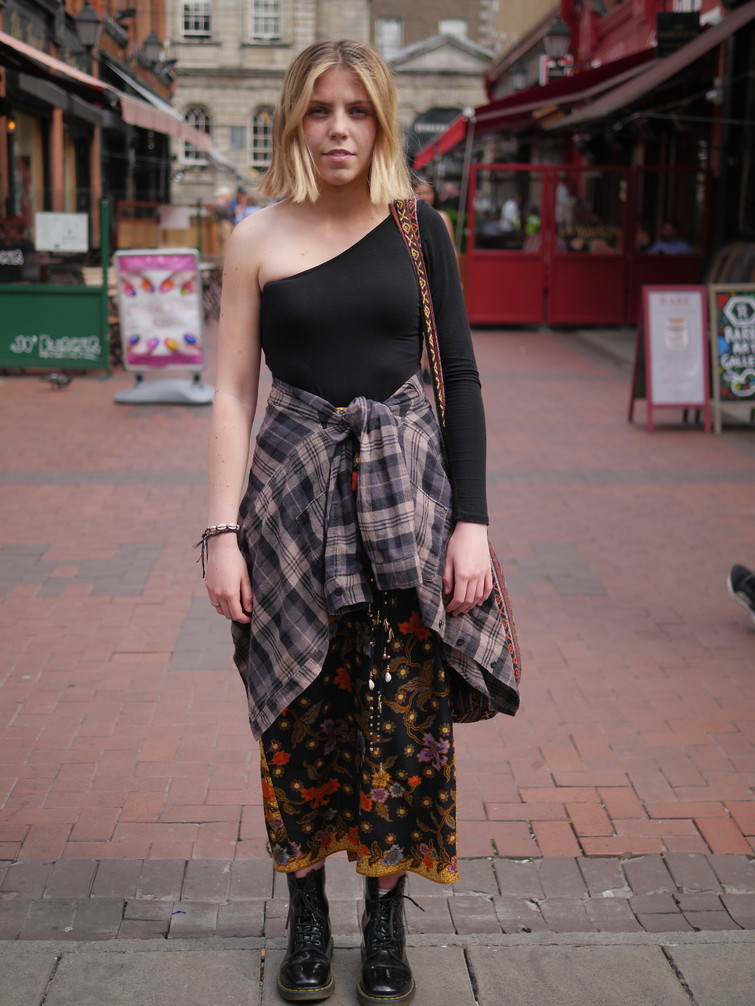 Style: We couldn't help but love Anne's style. Her mix of doc martins, floral print and checked shirts made her stand out on the streets of Dublin.
Rebecca, Student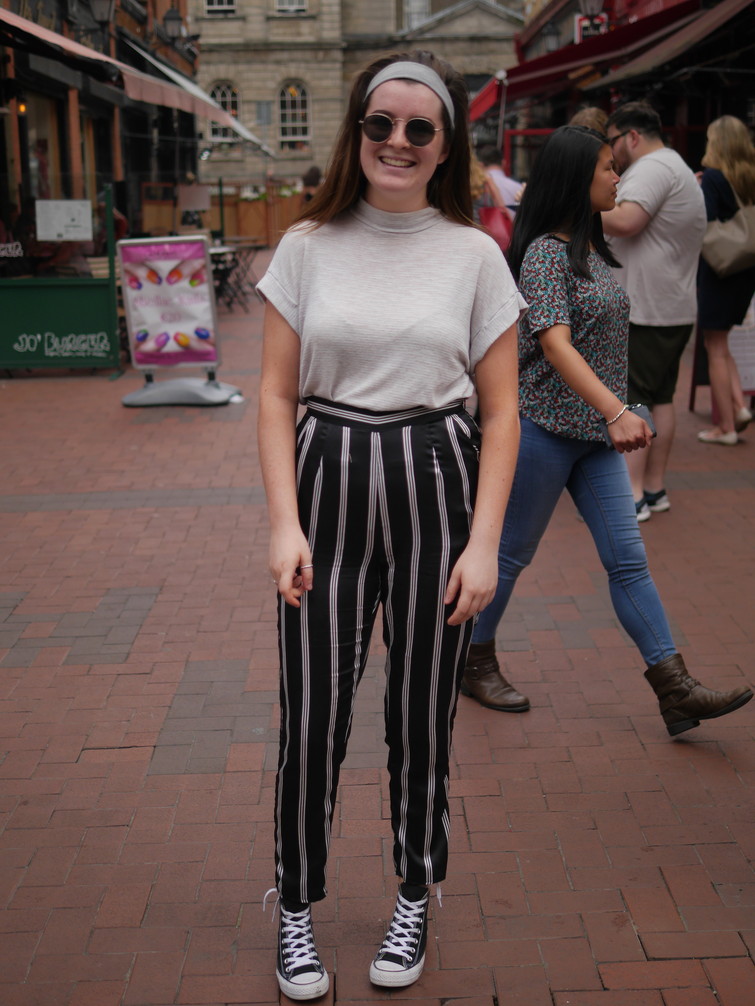 Style: Rebecca loves Topshop and really owns the high street look with her fun vertical striped pants and converse.
Advertisement
Kate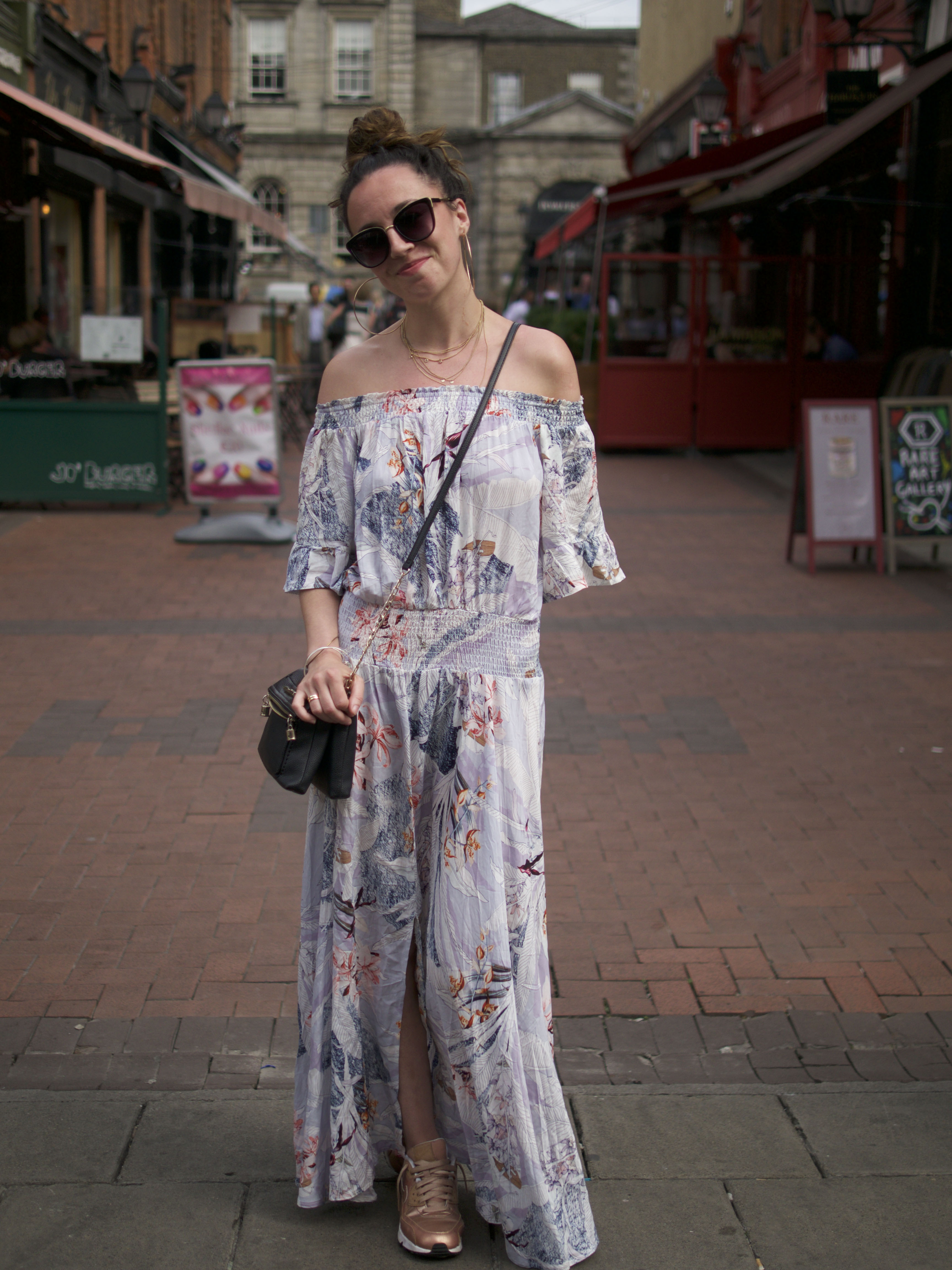 Style: We loved Kate's summer style. Her mixture of metallic gold runners and her floral maxi dress left us gagged. Flawless. Anyone else being reminded of Lily Allen?
Joseph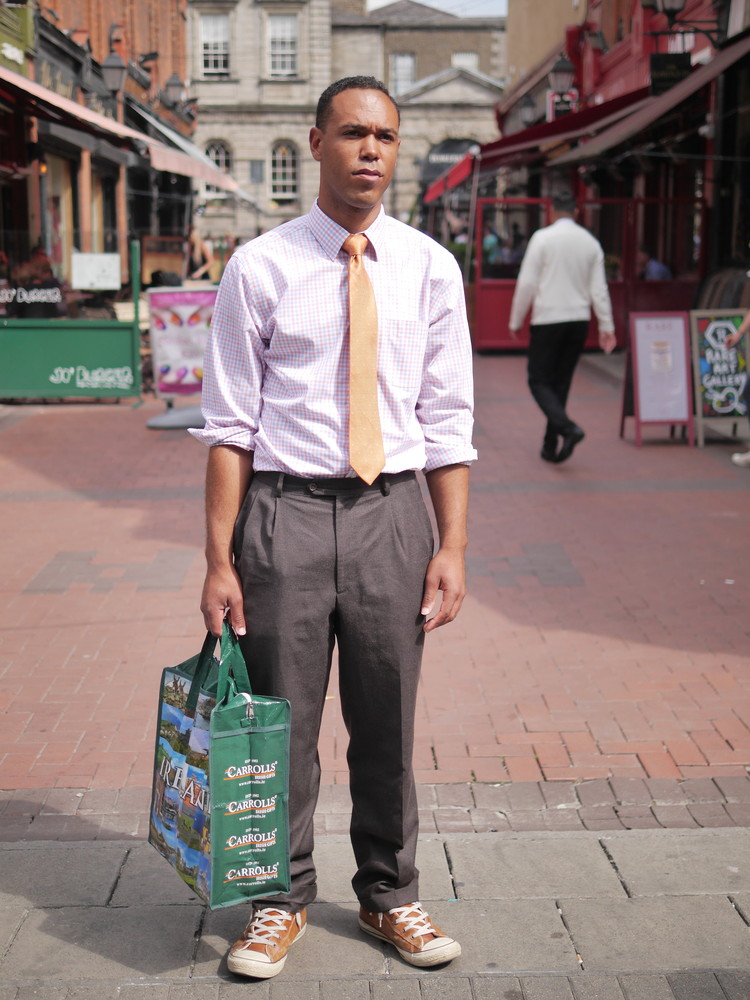 Style: We loved Joseph's mixture of classic shirt and tie, golden cons and matching gold tie. The Carroll's bag added all the character.
Advertisement
Alex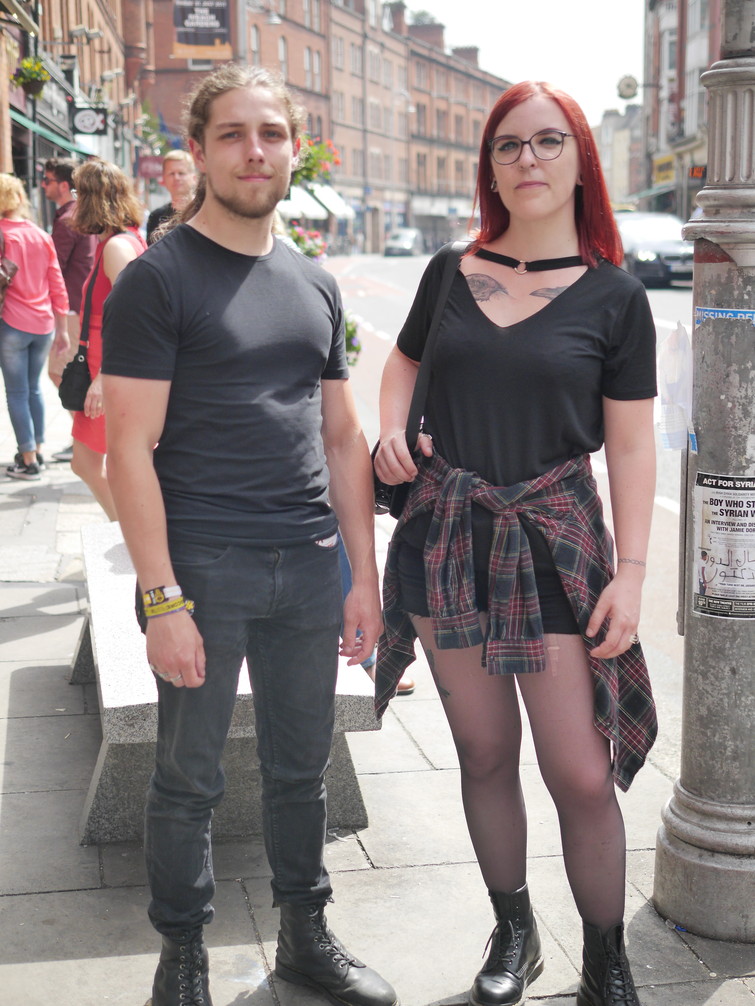 Style: We loved this couple's style. Alex's combination of tartan, black and with her docs gave her a super edgy look.
Zara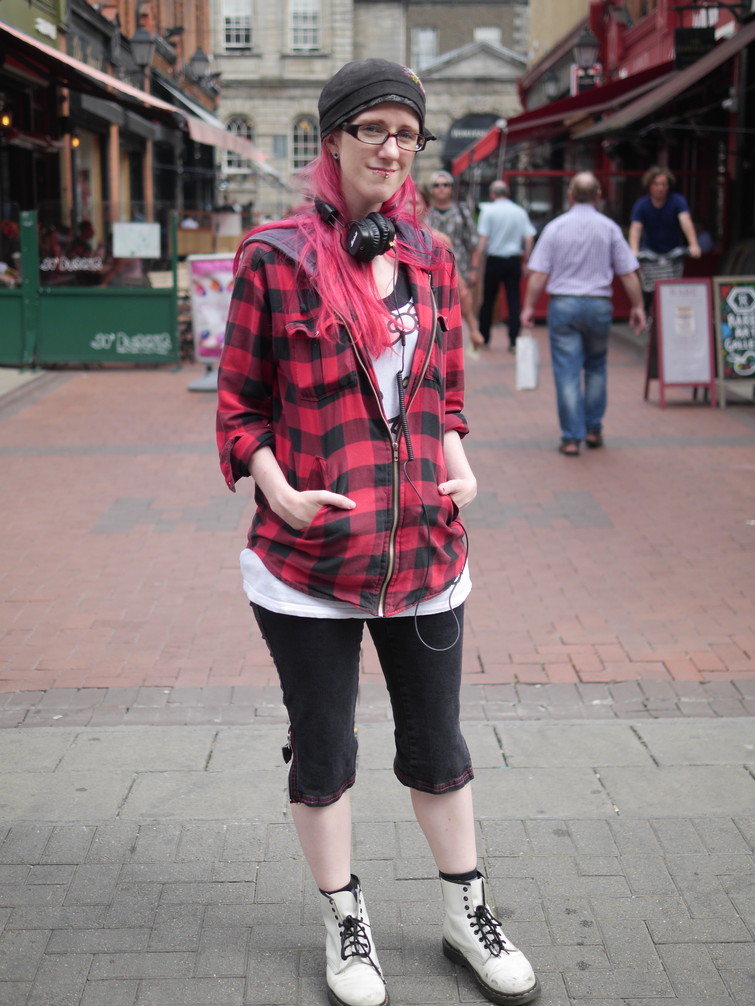 Style: Zara loves taking random pieces and putting them together to create different looks. She's a fan of the colours black and red.
Advertisement
Emilia
Style: Emilia loves her high street brands, especially Topshop. As Emilia lives in Kildare she loves shopping in Dublin whenever she can. We loved the dungaree denim dress.
Michael
Style: Michael nailed this casual sunny day look. We loved the round sunglasses and hat combo.
Larissa
Advertisement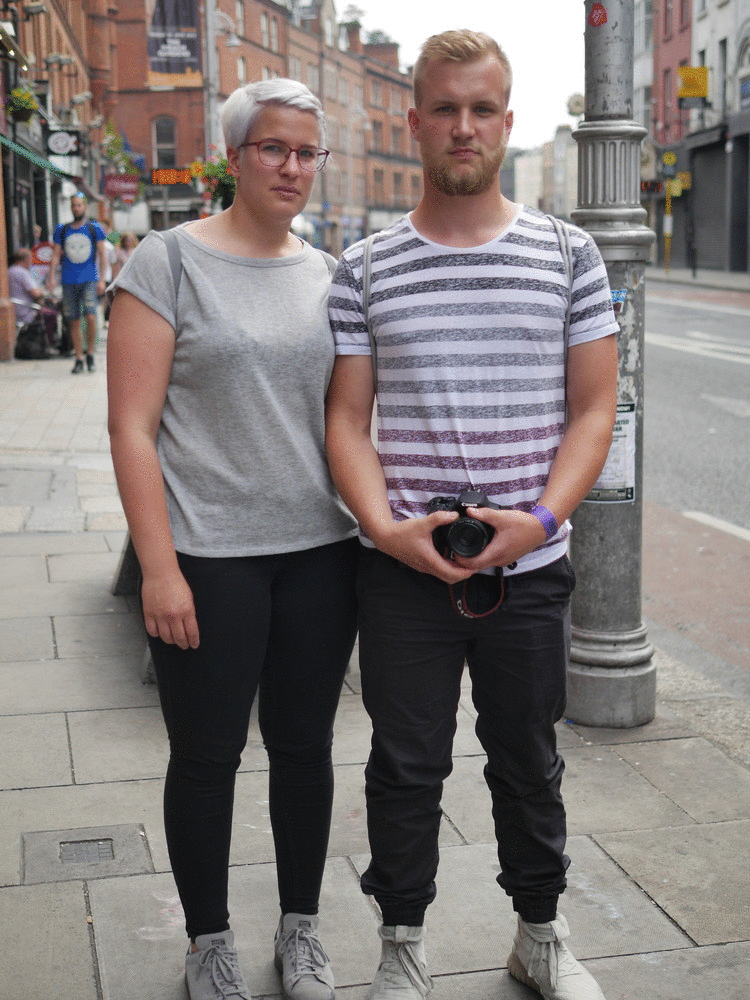 Style: We loved Larissa and her partners look. The grey and black combination with Larissa's silver hair was sleek and a perfect casual day look.
Trend Alert: Doc Martins, denim, floral and cons.
See anyone you know? Don't forget to tag your friends in the comment section and look out for us walking around the streets of Dublin.