As a nation, we take potatoes very seriously. Whether they're baked, roasted, chipped, in a farl or mashed, we love them and we know how to manipulate the humble aul spud into something magical. Or so we thought...
Tyler Florence, a chef and host on Food Network, claims that the classic technique that everyone uses for making mashed potatoes is all wrong. The usual method is boil the potatoes, mash them, then add your butter and cream or milk. Well, Chef Tyler says that the key to creamy, dreamy, lump-free mash is to cook the spuds in the cream and milk from the beginning.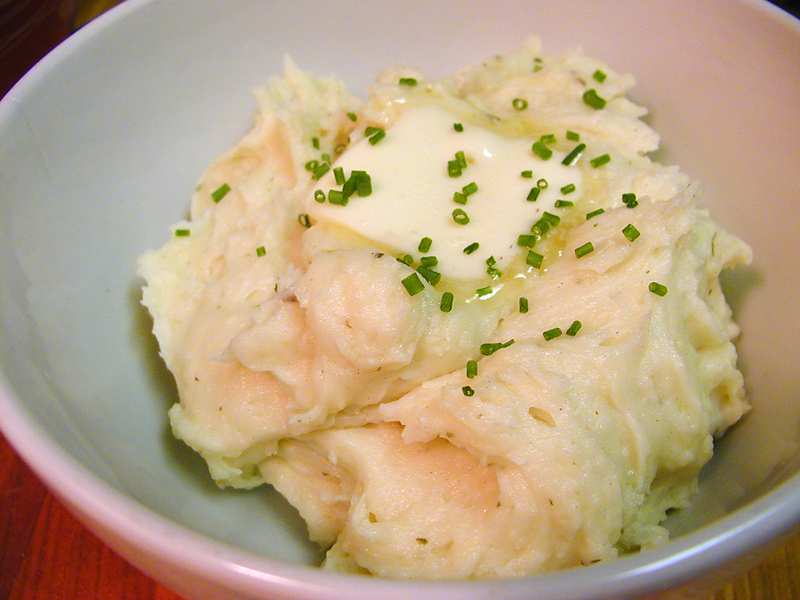 Tyler's Mashed Potato Technique:
Peel and chop the potatoes
Place them in a pan with cream, olive oil and butter
Add sage, garlic, rosemary and thyme
Cook for 20 minutes until the potatoes are tender
Separate the potatoes from the cream using a colander, but put the cream back into the pan
Fold the garlic cream left over after separating back into the potatoes
Mash
Chef Tyler says that this creates "the most incredible flavour profile". It seems a bit of a hassle but it could also be the trick to that delicious, soft-serve mash you get in hotels. Regardless of how it tastes, it's hard to deny that it's notions in their most supreme and high form and that Irish mammies will have some strong opinions on this.
Advertisement
Via: Buzzfeed