As a student, breakfast normally consists of a bowl of cereal or a piece of toast on the go. Now, both of these foods aren't exactly the healthiest options and probably won't keep you full for long.
What you need is a healthy, balanced breakfast that won't cost you an arm and a leg. We've decided to create three delicious and filling breakfast ideas that are cheap and student friendly. So get your shopping basket ready and get cooking.
1. Very berry smoothie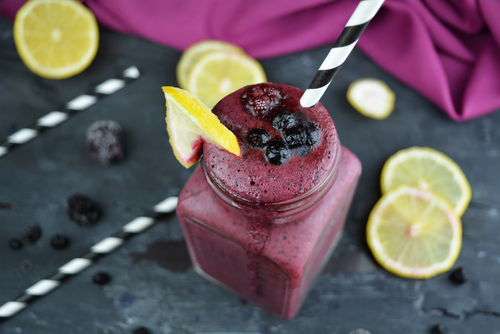 Serves 2
Ingredients:
handful of frozen unsweetened raspberries and blueberries
200ml chilled unsweetened almond milk
1½ Tbsp honey
2 tsp finely grated fresh ginger
1 tsp ground flaxseed
2 tsp fresh lemon juice
Advertisement
Method:
Throw everything into a blender and you're good to go.
2. 3 Ingredient Pancakes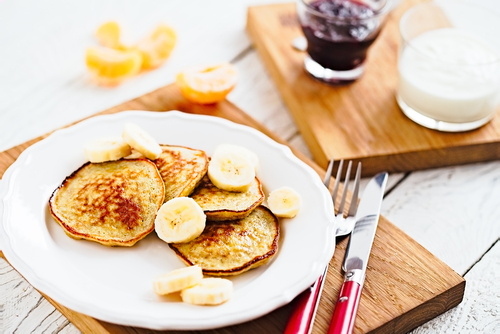 Ingredients:
1 banana
Advertisement
1 egg
a pinch of baking powder
oil for frying
Method:
Blend up all the ingredients. Put some oil (preferably coconut) in a pan on a medium heat. In small batches start by frying each pancake – you can do 3 at a time. Cook until golden and remove from heat and enjoy!
3. Ham, cheese and sliced Pepper Omelette
Advertisement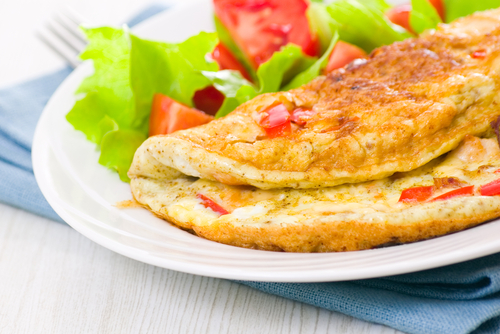 Ingredients:
2 whole eggs and 1 egg white
half a red pepper, cut into strips
1 spring onion, chopped
2 slices of ham
a sprinkle of cheese
Method:
Mix the eggs and egg whites with some seasoning and set aside. Heat the oil in a medium frying pan and cook the pepper for 3-4 mins. Throw in the white parts of the spring onions and cook for another minute. Pour in the eggs and cook over a medium heat until almost set.
Sprinkle on the ham and cheese and continue cooking until just set in the centre. Serve straight from the pan with the green part of the spring onion sprinkled on top.
Add us on Snapchat – @collegetimesct