The brilliant, innovative student election campaigns keep on coming and we love them. This UCC students Love Actually recreation is seriously the best one yet. Martin Scally is in the running to become Student Union president, with elections taking place today and tomorrow.
In a last push Martin posted this video to his Facebook page, of himself reenacting the famous cue-card scene from Love Actually, and it's as brilliant as you may think. With some simple editing, he places himself as the guy confessing his love to Keira Knightly. However, instead of Scally announcing his love, lays out his campaign plan – all on the cue cards.
Like healthy vending machines...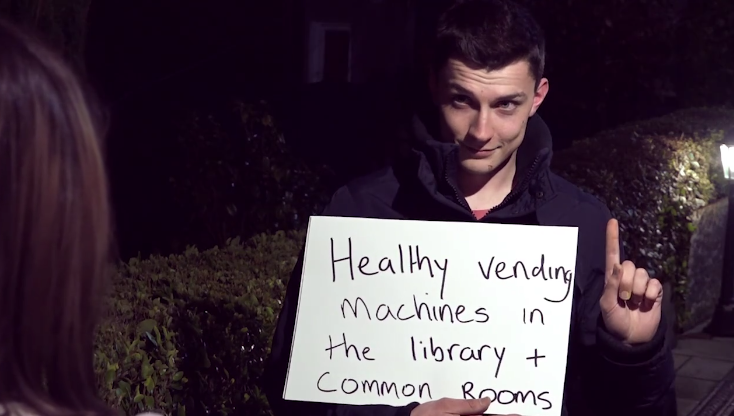 AND improved infrastructure...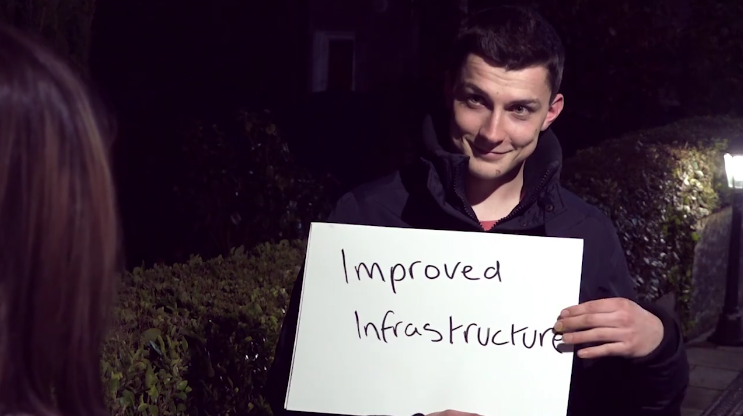 Advertisement
And of course he had to plug himself a bit...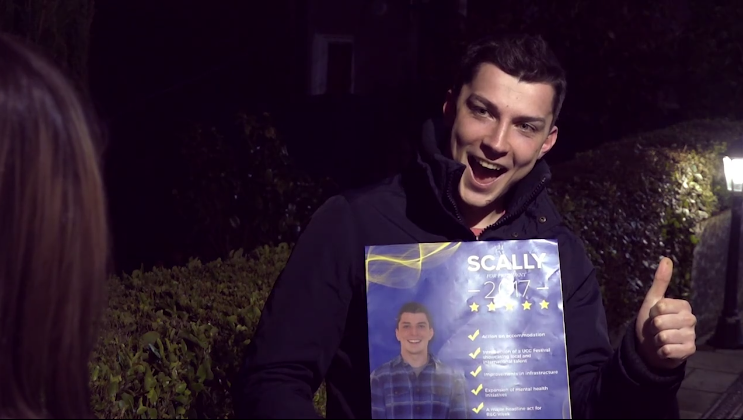 All of this is set to some beautiful music from Picture This, which makes the whole video even more enjoyable. Martin for president, lads!
Add us on Snapchat – @collegetimesct