The '90s brought us a collection of aspiring possessions but none were as culturally significant as the Polly Pocket.
Girls and boys were obsessed with the microscopic house and dolls that you could, literally, carry around in your pocket. One of the brands earliest ads from 1994 sees the introduction of three different Polly Pocket homes and there's a 99% chance that you had more than one.
Mattel, the makers of the Pocket, released an Instagram post teasing a rerelease of the product. The new Polly pockets are expected to include a larger doll but fans are holding out for a reissue of the original which seems like a possibility. Both Instagram posts include the original miniature dolls:
Currently, there are three new Polly Pocket worlds and, like practically everyone, we want the originals. On one of the Instagram posts, Mattel responded: "Big dreams come in small packages, be on the lookout this July!" to a curious fan asking about the release of the original '90s pocket:
Advertisement
In the earlier days of Polly Pocket madness, Disney and Bluebird (now Mattel), the company who made the Polly, collaborated and made Disney pockets - the piece da resistance of the Polly Pocket world. During Disney renaissance period Aladdin, Pocahontas, and The Lion King all got their own Polly pockets with some of them even featuring giant castles like Jamines super pink castle from Aladdin.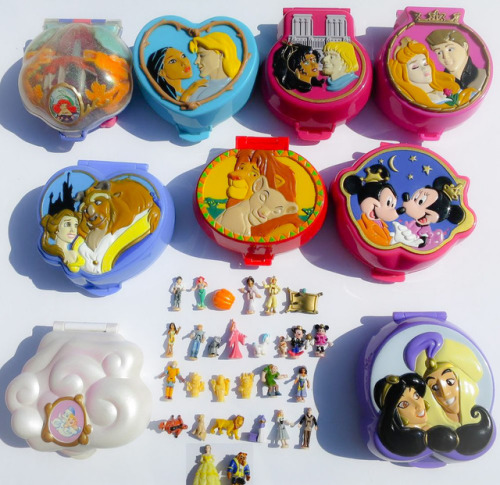 Already released in the US. the new Polly Pockets are expected to drop in Europe in July and if you know a small person who'd appreciate these pockets of magic then pretend you're buying one for them when you rock up to your local toy shop on launch day.
The original Polly Pockets sold over 10 million units so your plastic friend could end up being the comeback of the decade.