There will come a point, typically by the end of your third or fourth week when tutorials are starting and you actually have to start delivering on all of the college work that is expected of you, where you will throw your arms in the air and scream "Eff this yo, I need to round up my homies/chums and set up in a party shack in a rural town for a few days". I hope for your sake there aren't too many witnesses around when you reach breaking point and are victim to this involuntary reflex.
"There are so many towns to choose from though? How am I going to know where to go for this weekend of lairy antics?" Well look no further (than the rest of this article), as we've narrowed this down to a list of 10 of the best towns around Ireland to visit for students. If we're going to level with one another, and I think we can, this is a pretty 'coast-centric' list. This is simply down to personal preference, I love having the sea in the mix so that's something we're all going to have to deal with here.
Basically the criteria for making this list is cheap accommodation where you can just bring a ton of cans and have cheap sessions, but in a very scenic location.
1) Dingle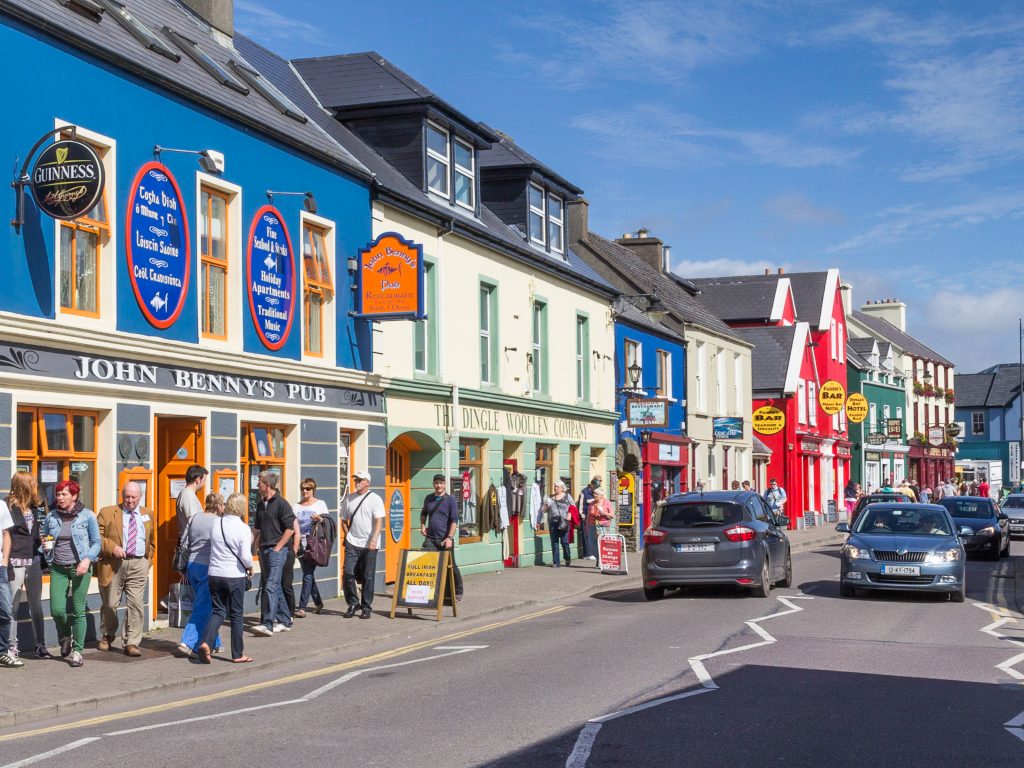 There are a preposterous amount of beaches around, include the amazing Inch beach. You can also get a boat tour to see that dang dolphin they're all so proud of down there. There is also an Airbnb available in the centre of town for €26, though you can't hold us responsible if that turns out to be some massive swindling operation and you wake up after the first night in a bath full of ice with one of your kidneys stolen.
2) Kilkenny
Advertisement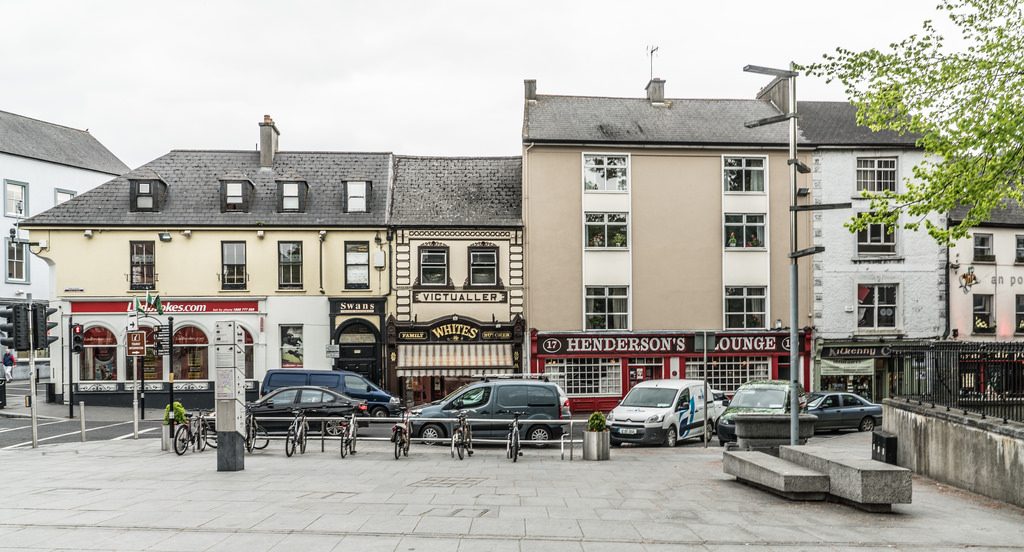 I can already here the pedants among you sounding off, that Kilkenny is technically a city and not a town. Well frankly you can all simmer down. It's a smashing place, and not having any third-level institution, it is often over-looked by students. But it has a plethora of class pubs and cheap accommodation in the city centre, with Airbnbs going from €69. It is also one of only two land-locked towns on this list. Thrilling.
3) Lahinch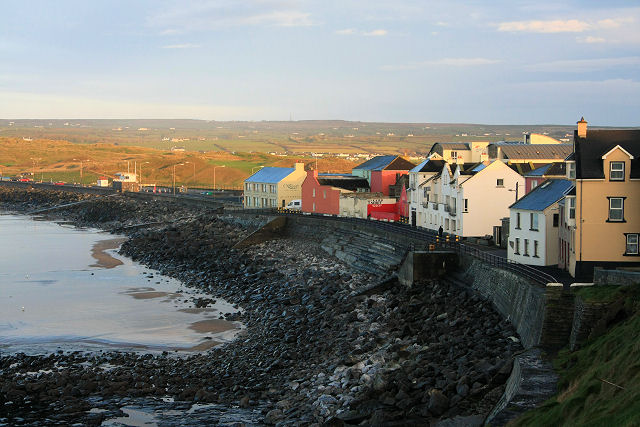 Anyone with a penchant for water-sports (the actual sporting kind not the x-rated kind) needs to visit here. Lahinch is one of the greatest surfing spots in the country and there's surfing classes and equipment rentals that are cheap and very friendly to beginners. You can also get Airbnbs for a steal down there, the cheapest at time of writing was €65.
4) Clifden
Advertisement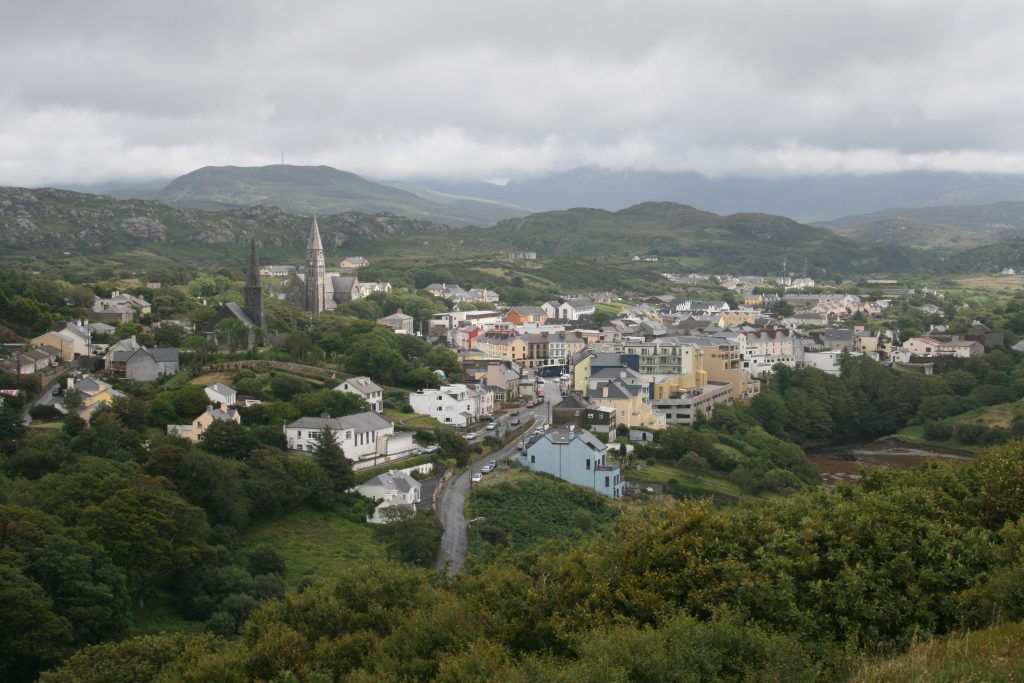 Despite being vaguely difficult to get to it is an absolutely class town, with some amazing views. Waking up incredibly hungover is always made slightly easier if the first things you see when you look out the window are the 12 Bens and the Atlantic Ocean. Being a relatively popular tourist spot, some of the bigger gaffs on Airbnb are more expensive but there are still a couple of steals on offer, with the cheapest being €50.
5) Killarney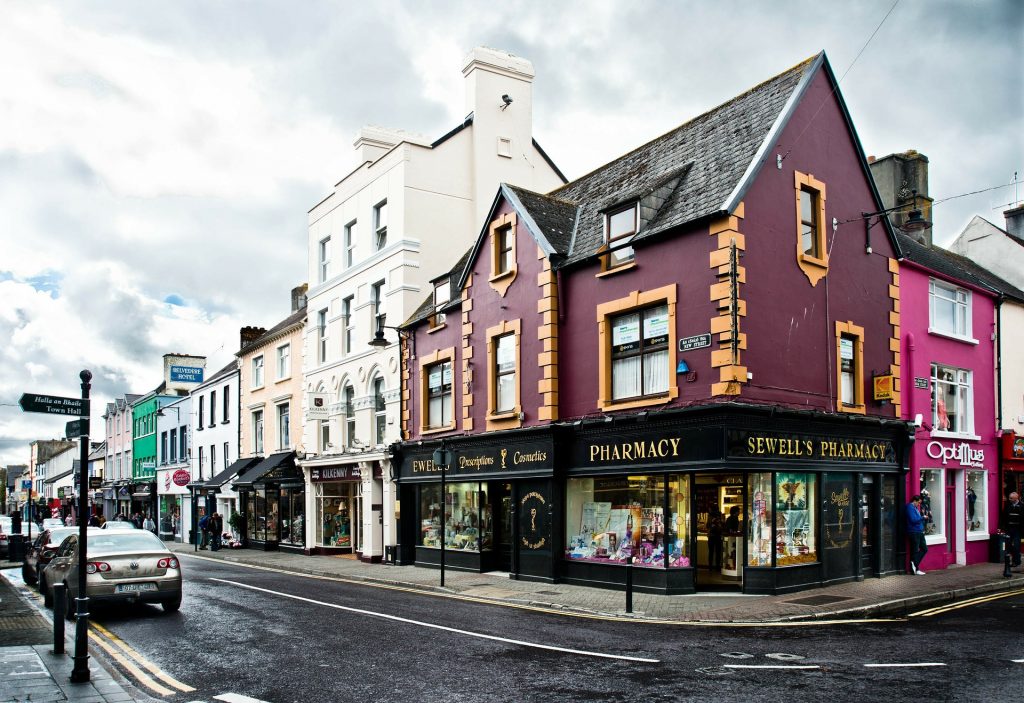 Yes you guessed it, it's our second land-locked town of the list! Killarney is easy to get to, given that it has a train station, so if you're still a withered semi-adolescent adult who has yet to master all that's expected of you as an adult, like m'self, then it's very easy to get to. Aside from the town being absolutely heaving with pubs, you can head over to the Killarney National Parks, easily one of the most beautiful places in the country. Cheapest Airbnb we could see was €52.
6) Cobh

Advertisement
Cobh is a pretty slick town. But if what really drives you and your group of friends wild is maritime history then you are in the right place as there's a maritime history museum. Feel free to utterly ignore that though and head instead to Fota Island, home of Ireland's only wildlife park. It's brilliant, and, as a 7-year old I saw a llama trying to mount a donkey. It is an image that will stay with me forever, and it could for you too, assuming they haven't euthanised that incredibly sexually aggressive llama in the interim. It is admittedly slightly pricier here with the cheapest Airbnb listed at €77.
7) Dungarvan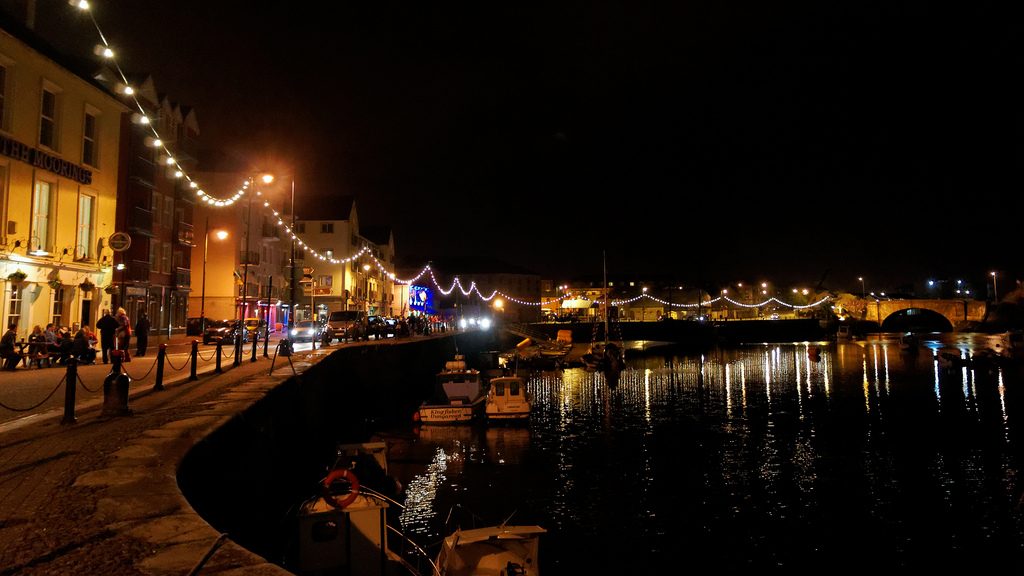 There's a fantastic beach right beside the town and it has one of the most spectacular harbours in Ireland. There are Airbnbs all over the place that are all fairly cheap, with the lowest price we'd seen being €67.
8) Bundoran
Bundoran has a load of surfing schools and rental places so you can try wash away the hangover that's wracking your poor frail body as you flounder about in the shallows failing to surf. There is also a class a deadly waterpark. The cheapest Airbnb we've seen there was €36 and there's loads of other cheap places there.
Advertisement
9) Greystones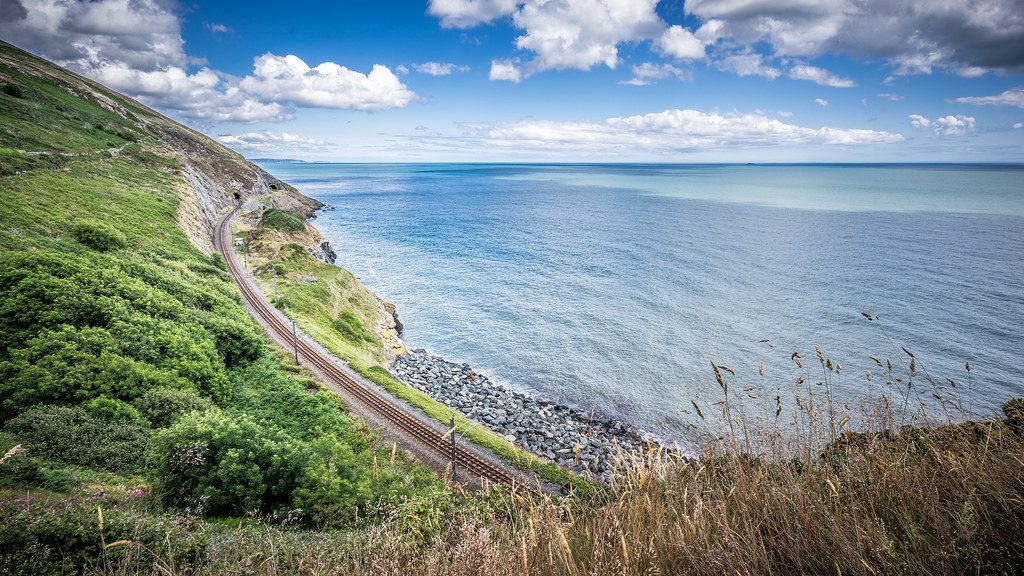 It may be a little bit more expensive in general for accommodation but is in an absolutely deadly location, with a class harbour and beaches for swimming, there's a deadly hike you can do along Bray Head up to Bray, and you can also get the Dart to head into Dublin for a night out if ya want. You will have to wait til the morning to get the Dart back though.
10) Inishmore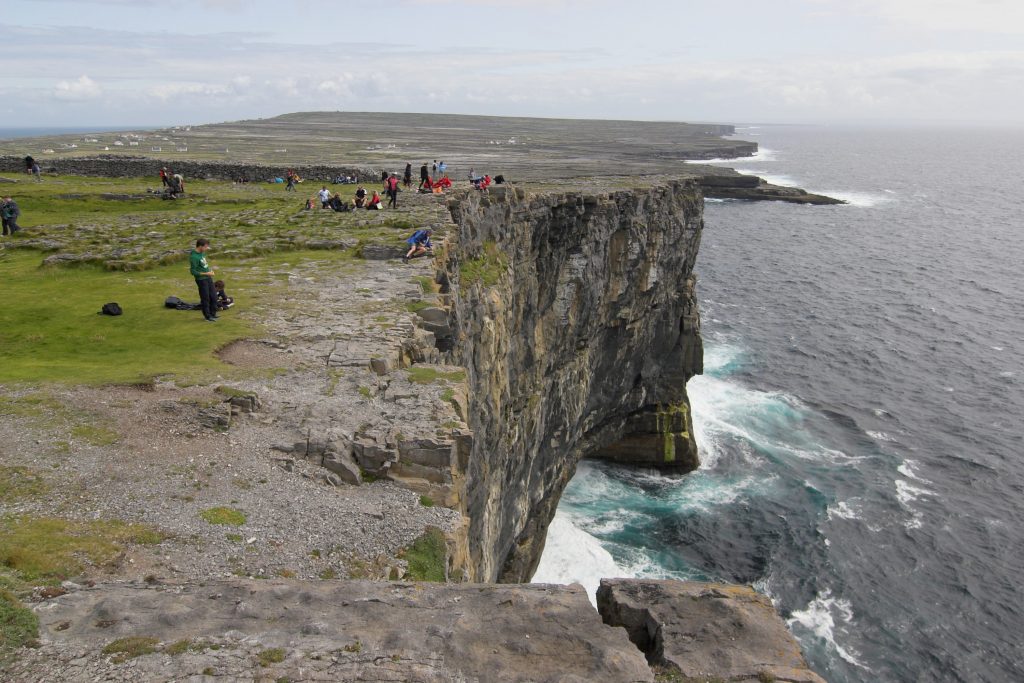 Admittedly this isn't a town, more of an island. But it's a totally unique place to stay, and there's nothing more brilliant in this world than getting completely steamed in an isolated cottage while hearing the Atlantic Ocean roar outside. The cottages listed are all slightly more pricey, but are easy enough to pile a big group into, the cheapest one we saw was listed as €82.