"We must all get together and go away somewhere"
Do it! Student life and adulting in general is stressful so get organising a pamper weekend with your crew. Check out what's on our list for the perfect escape to heaven.
Osprey Hotel, Kildare
This gorgeous hotel in Naas offers a few deals but the 'Thank Osprey, it's Friday' deserves a special mention because of its amazing value. For €110pp, you get one night's stay, a 30-minute treatment, a 3 course dinner and a full Irish breakie. You can avail of all of the spa facilities for free, that's including the thermal suite, swimming pool, Jacuzzi and Gym. And you get a complimentary cocktail or craft beer on arrival. Considering the going rate for an overnight's stay alone is around €100, we are ALL over this.
Quick tip though, don't go too hard on the drinking if you venture out to Naas town after chilling in the lap of luxury all day. Take it from someone who's been there, you will be kicking yourself if you feel too queasy to eat all the delicious breakfast food the next morning. KICKING YOURSELF.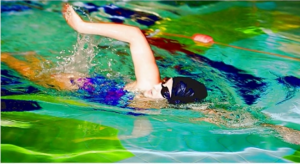 The Auburn Lodge Hotel, Clare
Advertisement
This hotel in Ennis is offering a sweet deal of €79 one night's stay for two with a main course dinner, breakfast and leisure access or if you want to make a mini trip of it, it's €99 for two nights. If you fancy taking time out from all the lovely chilling out, why not explore what the County has to offer including the lovely beaches and the world famous of Cliffs Of Moher. At the time of writing, this deal is available for 8 more days on Groupon, so get it here while it's hot.
Skellig Star Hotel, Kerry
Ahh Kerry, the land of Fungi and all things beautiful. There are worse things you could do than have a pamper weekend here. For one night's stay for two people, this Groupon deal is €89 with a full Irish breaky the next morning, full access to spa facilities and €20 credit towards bar food. If you end up having 'a few' drinks, you can sweat out the hangover in the sauna, isn't that what it's for? Bear in mind, there's limited availability on this, so if you're interested click here.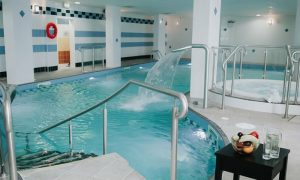 Advertisement
Avon Ri, Wicklow
One to check out if you get a gang going, this self-catering townhouse apartment has room for up to 6 people. Again, access to the leisure facilities is included in this deal and if you wanna mix it up, go horse-back riding, mountain biking or kayaking all an option at an extra price.
It's €129 for two nights but if you feel like a longer trip, you will be getting more value for money -  €199 for five nights. There's lots to explore in the surrounding areas as well, including Glendalough and Wicklow Mountains Park. This Groupon deal expires in eight days, so get booking here if you are interested.
The Ice House Hotel, Mayo
Advertisement
We've decidedly stepped it up a notch with this beauty! Is it more expensive compared to the rest of this list? Yes. Will you absolutely love yourself when you're frolicking around in your fluffy dressing gown and slippers and sharing endless photos on Instagram in a serious bid to make people jealous of your new found life? Definitely yes.
While prices range depending on days etc., I had a goo at their Autumn Escape offer which isn't bad at all. For one night's stay (2 people), with dinner and breakfast and full access to their AMAZING facilities. On Thursday, October 19, it's €239 and Friday, October 20 it's €269. For an exceptional treat yo self experience, find out more here.
*Don't forget to check the terms and conditions when availing of any of the above Groupon deals.