First dates can be a pain in the neck or a welcome relief, but every now and again there's that one first date you'd do anything to erase from your mind.
One unfortunate soul suffered at the hands of a dreadful first date and, of course, her friend Raychel was on hand to share the entire experience on Twitter.

Brace yourself, if you're prone to the fear it might be best if you sit this one out 'cause, in our opinion, it's one of the worst first dates of all time: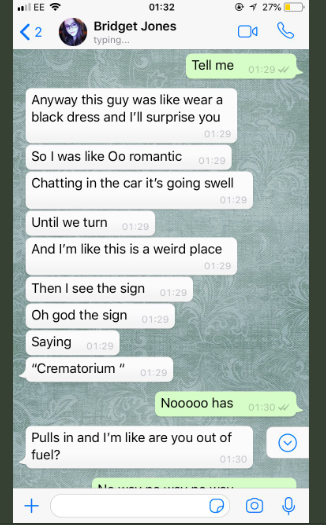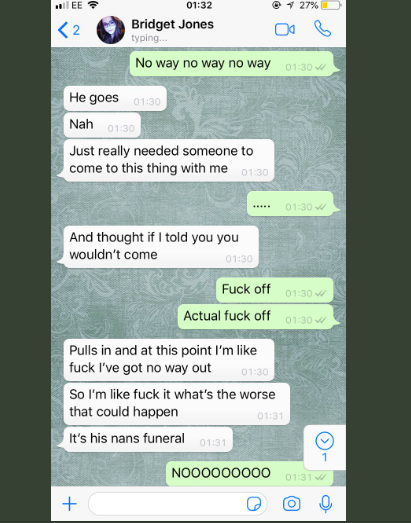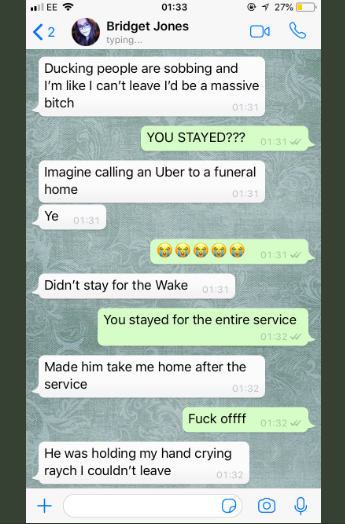 Advertisement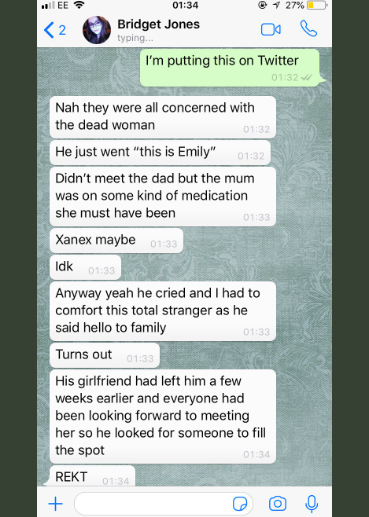 The post has been shared over 5,000 times and all we know about the poor unfortunate soul was her name - Bridget Jones. Acknowledging the Bridget's 'bleak' first date, the internet offered their condolences and others, well, they took joy from it:
This makes me feel better about my life

— Sinny ☔️ (@sineadosull) November 27, 2018
As soon as I read 'black dress,' I knew where this was going but didn't quite believe it would actually go there...and then it did. Hoooooolyshit.

— JBR (@JBRylah) November 27, 2018
Advertisement
Fair play to the girl for sticking around though. But that is unreal.

— chief (@aliIadiere) November 28, 2018
Omg ?? plus the persons whats app is named Bridget Jones ?? can that be a next story line

— D ?✈️ (@DDeane37) November 28, 2018
Well, it looks like we won't have to wait to find out the plot for Bridget Jones 4.