It is often the case in showbusiness that successes come in pairs. If something - some film, some band, some actor - makes a success of themselves then, hot as hot can be, on their heels will follow some shameless imitation. It happened in the 90s with the asteroid-themed bonanzas Deep Impact and Armageddon. When Sharknado made a surprise success of itself in 2013, it prompted a slew of 'vaguely-dangerous animal crossed with vaguely-dangerous weather event' rip-offs - including my, as yet still to be produced, screenplay, Horse Blizzard (any interested financiers, please, feel free to get in touch, please). When Mary-Kate Olsen first burst onto the scene, well, it was only a matter of days before Ashley Olsen is right there with her, trying to make name for herself... Though I will concede that the particulars of this last example have some mitigating circumstances.
Some of you may remember last week when a small brown and black dog made its way onto an Ianród Éireann commuter train, that was bound for Dublin, at a train station in Kildare. The dog, upon boarding the train, hoiked itself up onto a seat, and proceeded to ride the rails to the train's terminus in Heuston. It was then interned by staff at Heuston Station where they shared a plea over social media to help locate the dog's owners. The plea went viral and lo' a star, provisionally named 'Hamish' - but actually named 'Tyson' - was born.
All very well and good, you might think. It was a story that, briefly, united a nation, as we came together as one to help this stranded hound. Well, now this absolute chancer (photo below), has attempted to get in on the limelight.
Another furry friend has found his way to Heuston Station! Please RT so we can re-unite him with his owner. #lostdog pic.twitter.com/ZnStR7dekV

— Iarnród Éireann (@IrishRail) April 11, 2019
The - as yet - unnamed Jack Russel was taken in by staff yesterday evening at Heuston Station after apparently disembarking from a Red Line Luas. And, much as it pains me to admit, kudos where kudos is due - this lil' fella did at least realise that he couldn't simply copy exactly the story of dear Hamish. Should he have also boarded a commuter train so as to end up in Heuston, people would've immediately seen through the ruse and sniffed him out for the shameless coat-tail rider that he is. No, instead he realised he needed to bring a splash of originality to Hamish's tried and tested recipe - cue the ol' Red Line Luas. This Jack Russel is not to be underestimated, a sly customer indeed.
Advertisement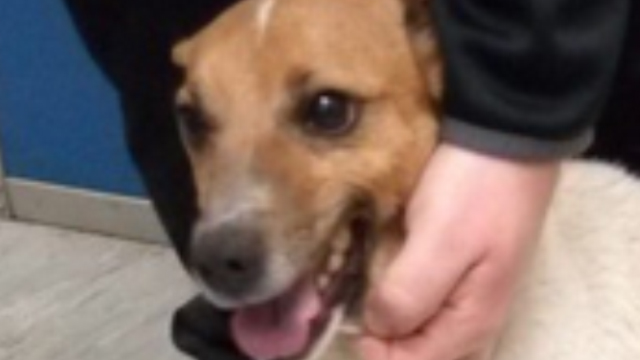 Though please retweet to help find the owner.
Also Read: